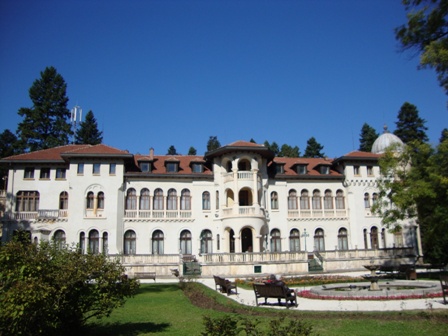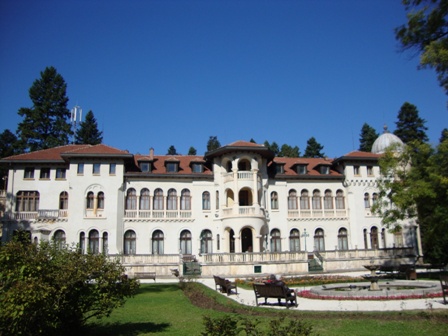 Sofia still surprises me, when I think I have visited or at least know about all of the attractions another one just pops up out of nowhere! This time it was Vrana Park and Palace so, just one day after learning about it, I was on my way to check it out!
I discovered that the land was bought by King Ferdinand in 1898 and construction of the palace began in 1909. It was passed from King Ferdinand to Boris III in 1918 and then to Simeon II in 1943. During the communism the monarchy was abolished and Vrana became the residence of Georgi Dimitrov however it was returned to King Simeon and his sister in 1998. They then donated it to the city of Sofia in 1999. It has been open to the public since 2013 and you can now visit on Saturdays and Sundays from 10am-4pm.
Vrana is on the outskirts of Sofia, about 15kms from the centre so it will be much easier to reach if you have a car. On arrival, the area itself looks a little bit scruffy, not quite what I was expecting to be outside the formal Royal grounds. There's a couple of small restaurants, a mobile food stand and some old houses. The entrance fee to the grounds is 5 leva per person but once you go through the gates you are in a beautiful and well kept huge park. One piece of advice, if you're planning to stay in the park more than an hour or two then make sure you buy some water and snacks before you enter as there's nothing available inside at all. Also, you may want to use the toilet in one of the restaurants outside as the only toilets inside are portaloos which are just randomly placed around the park 🙂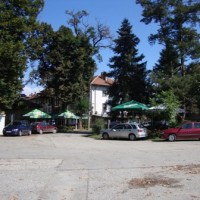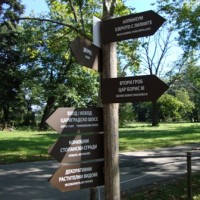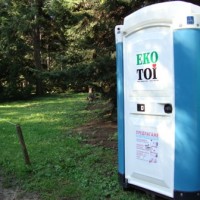 There is an impressive number of plant species in this park, in fact there are over 800 different kinds. I'm no plant expert but if you are you will definitely enjoy it. You'll also appreciate that they've labelled all of the plants with names and descriptions. The grounds are very well maintained and on a sunny day it's a really pleasant place to walk around or just sit on one of the benches and enjoy some peace and quiet. If you prefer to be with a group there are also free guided tours on the hour every hour.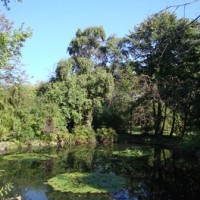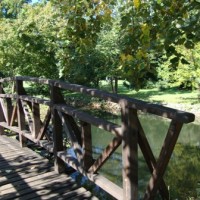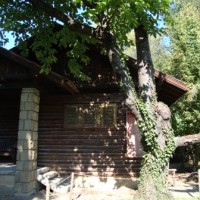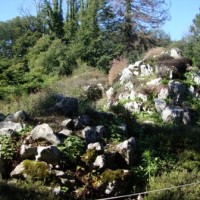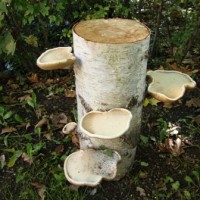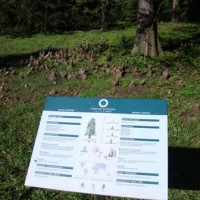 I was most interested in seeing the palace and, although I'm sure this wasn't arranged by the park, one of the local dogs seemed eager to lead the way! He walked ahead of us constantly looking back until we reached the palace and then he left, I think he was just very proud of his home! From a distance, the palace is very impressive, however as you get closer you see that it's not in very good condition at all. I have to say I was a little disappointed that it isn't open to the public and felt quite sad when I saw how much renovation is needed. The same is to be said for the stables, they look derelict and would be so much nicer to visit if they were actually being used!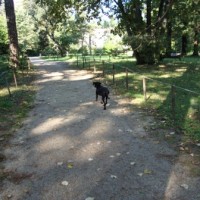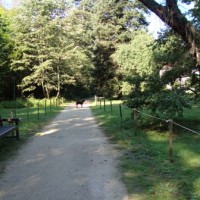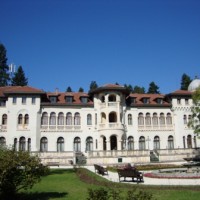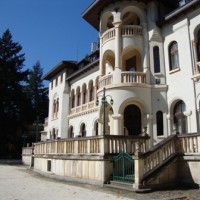 The park has only been open for a year and all in all, I really enjoyed my Sunday morning walking around Vrana. I just hope that in time, the restoration project allows the palace to be renovated. It would be such a shame to see it sitting empty for too long. If you have a spare couple of hours when you're in Sofia I definitely recommend a visit and of course the entry fees we pay will help the project meaning someday we should be able to see the palace restored to it's former glory!