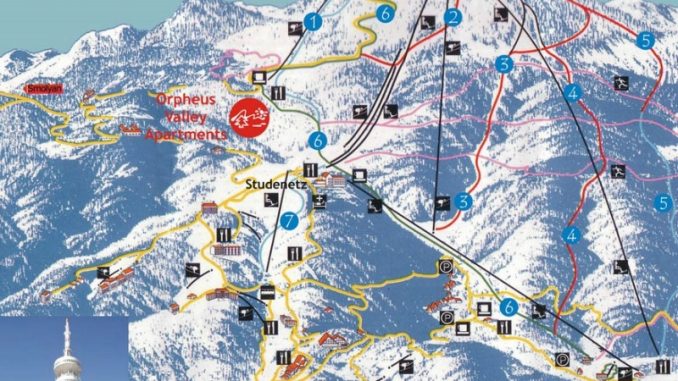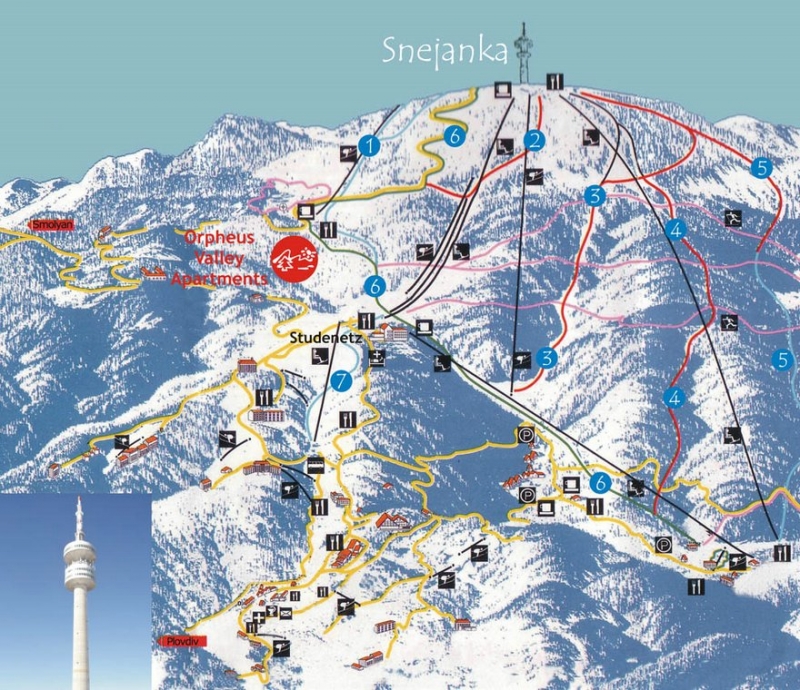 It's September 29th and we can already see the first of this years snow on the mountain tops in Bulgaria and the winter coats are slowly replacing the summer clothes in the wardrobes. We keep hearing rumours from the local grandmas that it's going to be a cold winter with a lot of snow, unlike last year which was very mild for Bulgarian standards. It may feel like summer has only just left us however with less than 3 months until Christmas (I'm sorry!) it's definitely time to start thinking about your winter holiday.
Bulgaria is now the place to go skiing in Europe if you're looking for good quality and cheap prices. It may not have the same reputation as the popular ski resorts in the Alps and it may not sound as cool as Aspen but it certainly shouldn't be overlooked when you're considering a place to go skiing this winter. It will be much kinder on the bank account too.
There are three main ski resorts in Bulgaria, Bansko, Borovets and Pamporovo. For Bansko and Borovets you can fly to Sofia and for Pamporovo the closest airport is Plovdiv. You can take buses to the resorts from the airports and most tour operators include these in the package deals however if you want to make your own arrangements you can also easily book a rental car.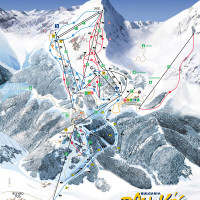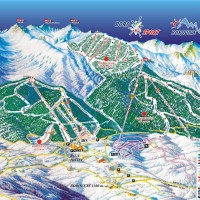 There's plenty of websites where you can book your holiday or hotel directly such as Bulgaria Ski or Bansko Blog and you'll also find lots of great information on these particular sites regarding the local ski conditions and costs for equipment hire and lifts etc. Also check out the webcams on Bansko Blog.
If you're a bit worried about visiting Bulgaria because you don't know much about the country I really urge you to just give it a try. Bulgaria is beautiful and I haven't met anyone yet that has visited and not loved it! You'll find that everyone speaks English in the resorts, the prices are cheap (even cheaper outside of the resort towns) and there's usually plenty of snow! The winter temperatures are around minus 2 on average with lots of sunshine. The food is also really good, the soups served in bread bowls are the most amazing thing to eat while sitting next to a log fire after a few hours of skiing.
As a learner, Pamporovo was perfect for me. Slightly less busy than Bansko and with a nice green run which wasn't too difficult for a beginner with very little co-ordination! You can also read my blog post about learning to ski if you're curious! I'm currently planning to book an apartment with some friends and go back to Pamporovo this year for some more lessons and to celebrate new years eve. In fact, lots of the places are already fully booked so don't leave it too long if you're thinking about doing the same! Bansko is busier than Pamporovo but has lots going on and a more interesting nightlife so if you're a confident skier and don't mind busier lifts and slopes then you may like it more. Borovets is the closest to Sofia, just 70kms away so if you would prefer to ski for a few days and visit the city of Sofia for some sightseeing this would be a great option.
By the way, if you are in Sofia you can pop into Decathlon to buy your ski clothes, last year I found everything I needed there and the prices were so good!
As I make my plans for this year I'll update this post with more information! Also, if you have any advice or suggestions for our readers then feel free to comment below too!
We've got some more information available about the resorts on our winter sports page.
Happy skiing everyone!
*UPDATE* I've booked to go back to Pamporovo in February! Very excited and a little nervous about taking more lessons but I will keep you posted with how it goes!