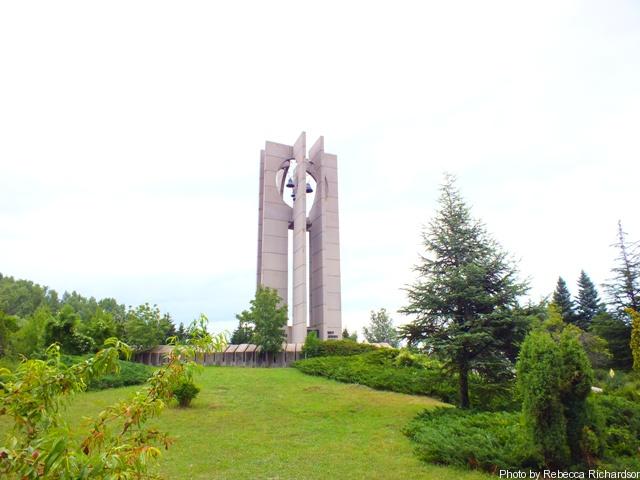 The Bells Park, Kambanite was a place that I stumbled upon while searching for things to do in Sofia. My brother was visiting and we were searching for interesting things to see when I came across this place online. There wasn't much information in English but I got the location details and we went to explore!
It wasn't very easy to get there as we kept taking wrong turns and the signs were not clear at all! The easiest way to reach Kambanite Park is to turn off from the ring-road by the big Postbank building, from there you will be quite close. Once we did get close we spotted a sign for 'Children's Park' so we parked the car and went to have a look.
The park is beautiful however the area for the bells is slightly in need of some care and attention. The idea is wonderful as there is a bell from almost every country that has been sent as a gift to Bulgaria. They display messages of support for children all over the world and they are to serve as a reminder that every child deserves a good life. The bells can be rung (all except some of the huge ones!) and you can have a lot of fun here making a lot of noise.
We stayed for about half an hour and enjoyed running from one end to the other ringing all the bells! If the place could have some more renovation it would be perfect, but even without, it's still a nice place to spend an hour or two if the weather is good!