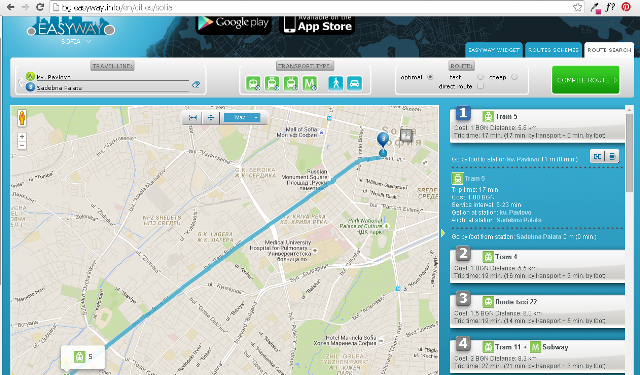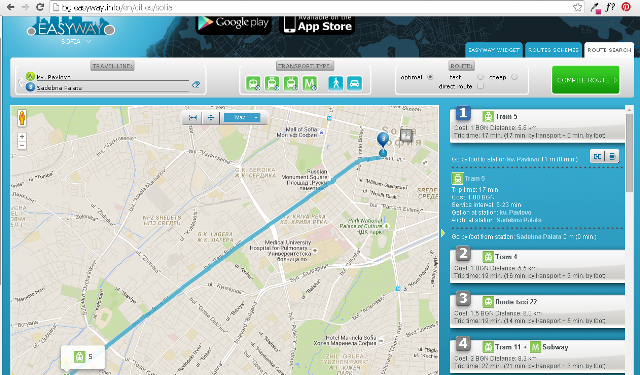 You've probably noticed that Sofia is very well connected by trams and buses. Lots of people who live in and around the centre of Sofia tend to use the public transport rather than drive as it's often faster and easier.
Last week, after almost two years in Bulgaria, I needed to use the tram alone for the first time. I can't believe where the time has gone, two years! I also can't believe I haven't done this sooner, but, as I usually have the use of a car, or friends with me, I just hadn't thought about it.
When I discovered that I needed to take the tram alone I realised I had no idea what to do. I wasn't sure which tram to take, from which tram stop or even how to buy a ticket!
I'm pleased to say the whole process was really simple and I enjoyed the tram so much that I jumped on another one back home at the end of the evening.
Here I will share some useful information about taking a tram or bus in Sofia for the first time!
Firstly, you need some kind of general information on the public transport in Sofia. I found this site Sofia Traffic to be really helpful as it has lots of information about the tram, bus and metro lines along with information about parking in the city.
I then found that there is a great website and app that allows you to search the route of each of the forms of public transport along with timetables. For example, I was looking for the best route from Pavlovo to Vitosha Boulevard (Sadebna Palata) and Easyway Sofia gave me all the available options along with the prices.  You can see the screenshot below: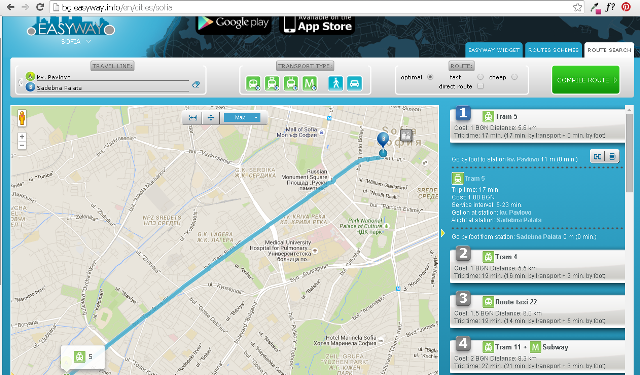 Probably the best thing about the tram in Sofia is that the cost is 1 leva, no matter where you are going! You need a 1 leva ticket if you are jumping off in one stop or, staying on the tram for the whole route. **Update June 2016 – the ticket price is now 1.60 leva** This makes buying a ticket very simple! You can buy your ticket from the driver on the tram, one of the grey ticket vending machines (usually at the front of the tram, behind the driver) or, you can buy tickets in advance from some newsagents around the centre of Sofia. There are also daily and monthly tickets available, you can find out more about those here; Sofia Traffic – Tariffs.
Please note something very important, always have the correct change if you want to buy a ticket direct from the driver. The driver doesn't have time to be handing out change and if you hand over a 10 or a 20 for a 1.60 leva ticket, there's a good chance you'll get shouted at! If you don't speak Bulgarian you don't have to worry, the driver probably won't speak English, but, if you just hand over 1.60 leva, you'll get a ticket in return without any question. Once you have your little green paper ticket you must remember to validate it by putting it into one of the bright orange punching things that are all along the tram. You hold the ticket in and punch some holes in it. This is to show that you won't use the ticket again on another tram as each tram has a unique punch pattern! If a ticket inspector gets onto the tram and finds you without a ticket, or, with a ticket that hasn't been punched, you will receive a fine. If you buy a ticket from the ticket vending machine you still need the correct change but you don't need to validate the ticket by punching it as the ticket prints with a date and time on the back.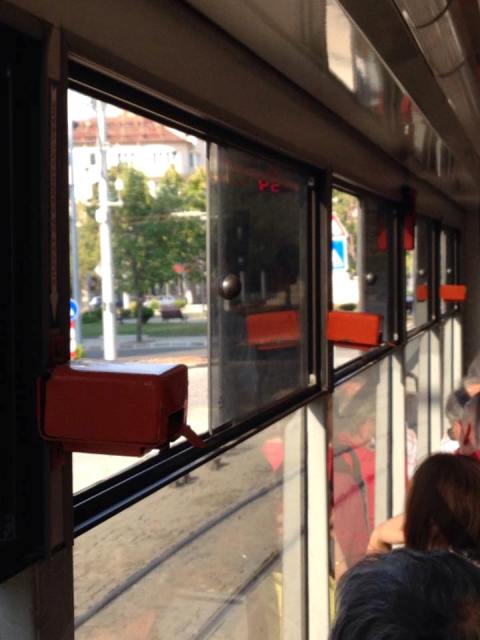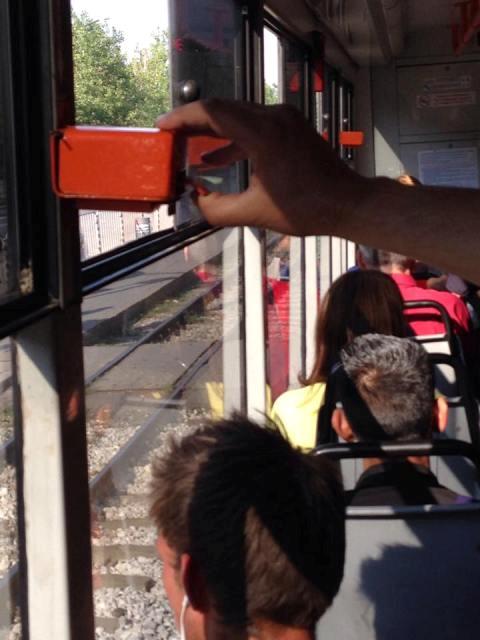 You may have also heard recently about the grass tram lines that are being introduced in Sofia. Keep your eyes open for these as you travel, they look great!