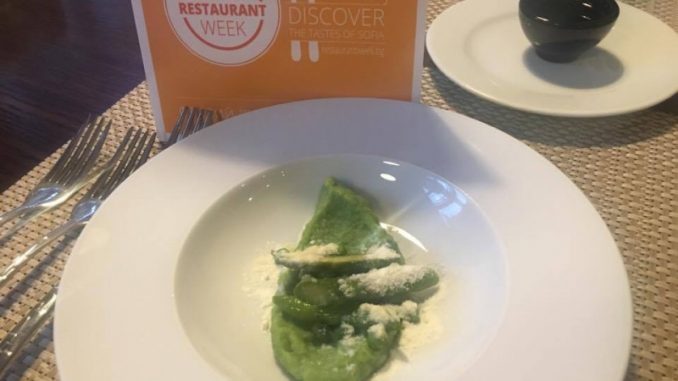 This year, Talents Restaurant are participating in Sofia Restaurant Week. During this food festival, 25 restaurants are offering 25 leva set menus. What better excuse do you have to try out some new places to eat in Sofia!
Talents is a restaurant I've been meaning to check out for a long time. Here's what makes Talents really interesting:
"Talents is the only student-operated restaurant in Eastern Europe, and is part of Bulgaria's premier culinary institute the HRC Culinary Academy.
HRC Culinary Academy was founded in 2008 and hosts more than 150 full time culinary students from over 20 countries. The Academy's innovative curriculum is fully taught in English by acclaimed international and local chef instructors."
The first thing that struck me about Talents was their exceptional service. The attitude of the staff was wonderful and it felt like a truly first class experience.
Secondly, the food was superb! Not good, not delicious, but superb! I opted for menu 2, I wouldn't usually choose a fully vegetarian menu but I was very satisfied with my choice. The mixed salad with goats cheese was outstanding. I would go back to Talents just for that salad! The presentation of the food was also beautiful. I think you would struggle to find a gourmet restaurant of this standard at these prices anywhere in the world!
Menu 2
Amuse Broccoli puree with green peas, asparagus and milk powder
Salad Mixed salad with goat cheese, roasted beetroots and caramelized pumpkin seeds, with honey dressing
Main dish Pressed eggplant with cherry tomato confit, basil oil and Katuk
Dessert Crème Brule with white chocolate and cardamom with pistachio and Chantilly cream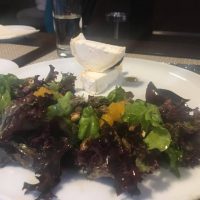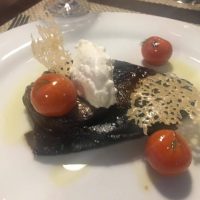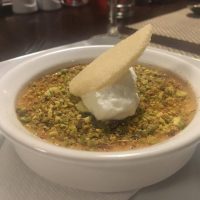 The best thing about restaurant week in Sofia is that you have the opportunity to try not only new restaurants, but also new menu choices – sometimes things you wouldn't usually order a la carte. If you haven't yet made a booking yet for restaurant week, there's still time! The festival ends on the 13th May 2017. You can take a look at the participating restaurants and their menus and make your reservations online at restaurantweek.bg