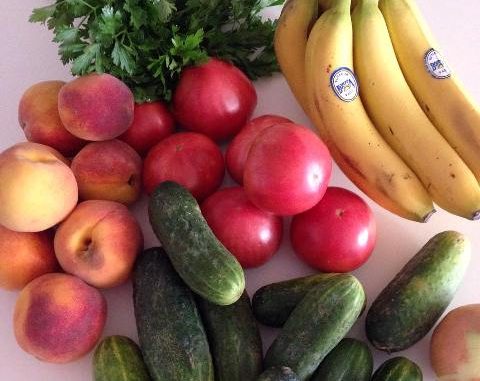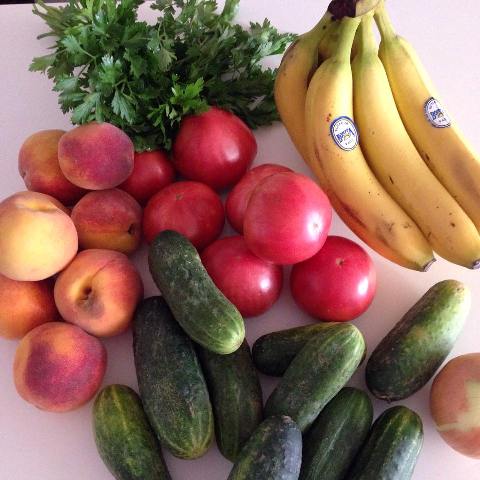 One of my favourite places to buy fruit and vegetables in Sofia is Krasno Selo market (Пазар Красно село). Every weekend we take a trip there to stock up on everything we need for the week, and usually our fruit and veg shopping costs less than 10 leva.
This is a place full of locals so don't expect anyone to speak English here, but that's all part of the fun! Also, don't be surprised if the market traders seem disappointed if you only ask for two tomatoes. Most people visit the market to buy the fruits and vegetables by the kilogram! Usually, you will fill their measuring tray with the item of your choice, they will weigh it, tell you the price and put it all in a bag. The prices are usually displayed for each item in kgs so you will have an idea in advance of what you will expect to pay. You'll see in the picture below the items from my last visit, all of that cost less than 8 leva! Definitely cheaper than the supermarkets and, there's so much more choice at the market.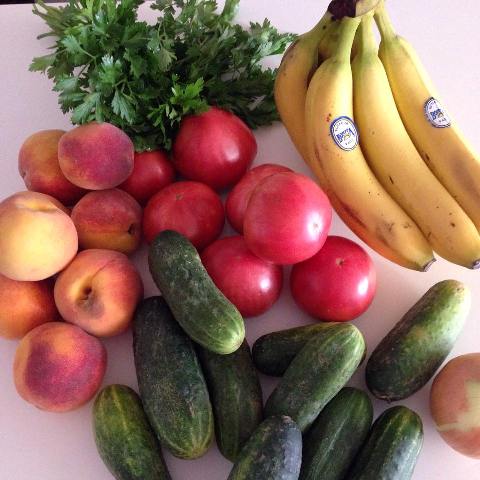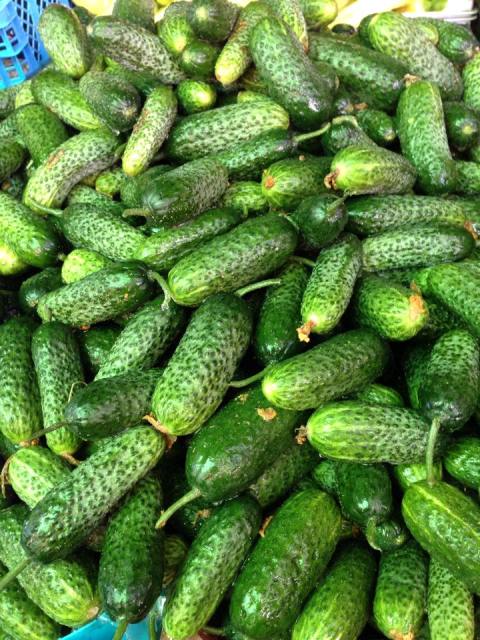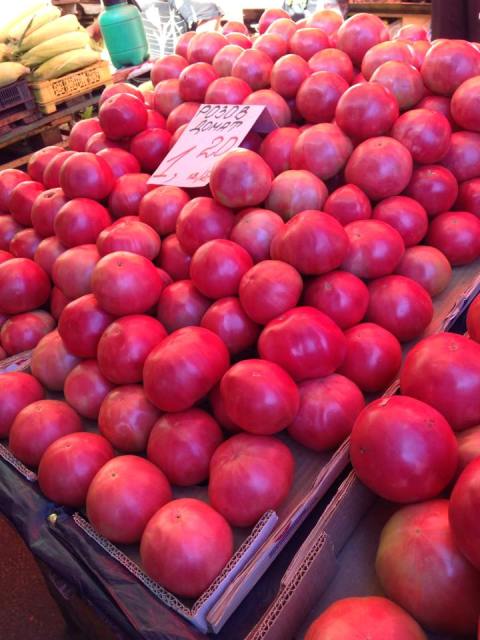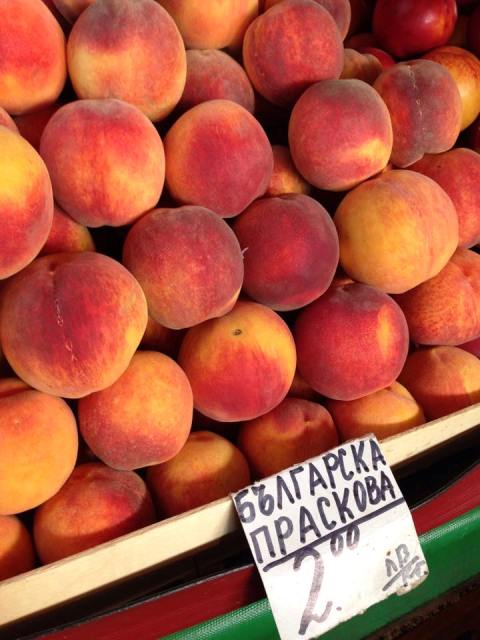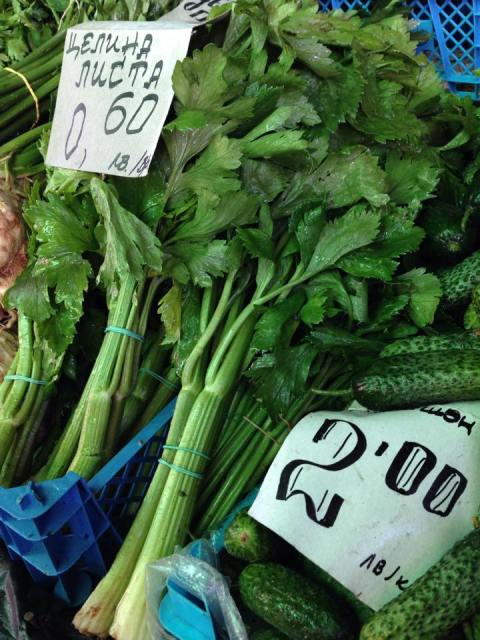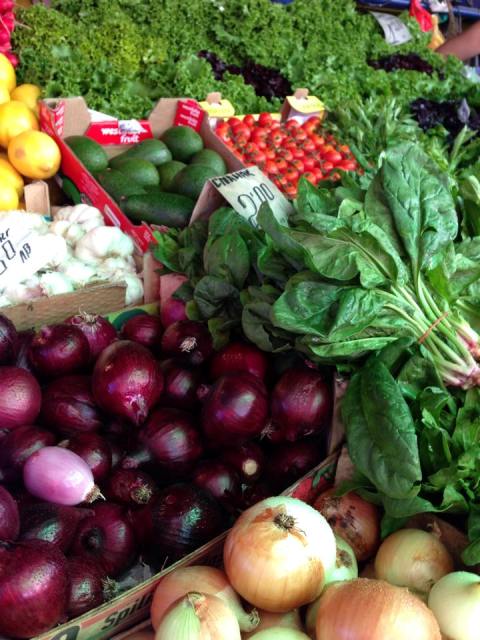 If you'd like to take a tram or bus to reach the market, take a look at the map below and read our article for more information about using the public transport in Sofia.