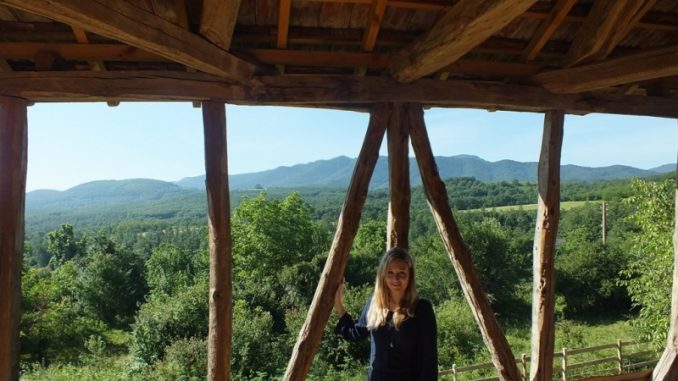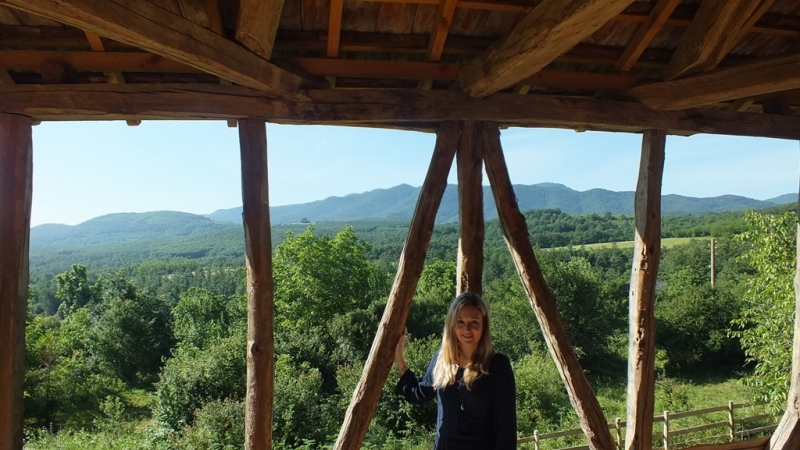 When Rob from Stone and Compass first contacted me about the project that he and his wife Julie were working on, I was excited for them – his enthusiasm and passion for this centre was so obvious and I couldn't wait to learn more about it.
This week, I had the incredible pleasure of joining the team at Stone and Compass for their opening night. They have worked for so long to turn this wonderful vision into a reality and it was truly inspirational being a part of their special moment as we toasted to the future of this exciting project.
The centre will offer various educational programmes and trips for people from all over the world. What's really important to Rob and Julie is simply to make the world a better place. Firstly, they want to help their town of Stolat, where the centre is based, by working with local businesses. The Mayor of Stolat was also with us for dinner and he is delighted to have such positive people telling the world about his hometown. Next, they want to help build tourism in Bulgaria by organising tours around the country and sharing all of the beautiful places that people often don't even know exist (a passion which we share!). And lastly, they want the centre to be a cultural retreat where people from all walks of life can come and find some inspiration or peace. They really are changing the world, one person at a time.
One thing's for sure, it's not hard to find inspiration and peace at Stone and Compass. The centre is beautiful. The main building, which can sleep up to 20 people, is homely and traditional while offering completely modern facilities and comfort. We had dinner in the barn while being entertained by traditional Bulgarian dancers, who managed to get each and every one of us out of our seats and dancing! The homemade Rakia and Bulgarian wine was flowing and the setting was just perfect. The barn, which will be the venue for many lovely dinners, yoga classes, and maybe even weddings, has a view that is absolutely priceless.
The location of the centre in Stolat is great as it's just under an hour from Veliko Tarnovo and about 2 and half hours from Sofia so if you're visiting Stone and Compass you will have the opportunity to explore both of these cities too. The possibilities of the great things that can take place at this retreat are endless. If you're interested to visit, or to learn more about their upcoming plans, I recommend you get in touch with them asap because they are going to be very, very busy!
I'd like to thank Rob and Julie once again for inviting me to visit Stone and Compass and I am looking forward to many more visits in the future.
Here's some photos, head over to Facebook to see more of the party! 🙂