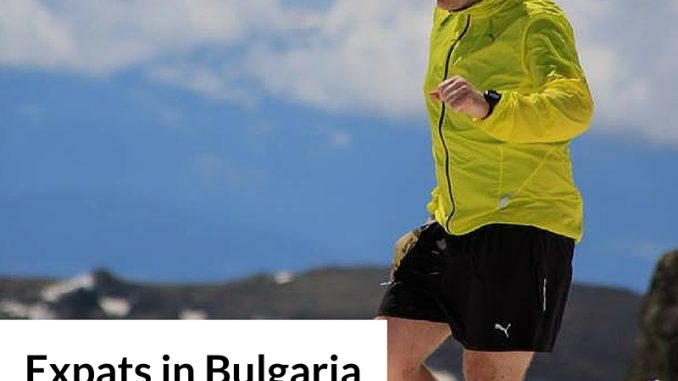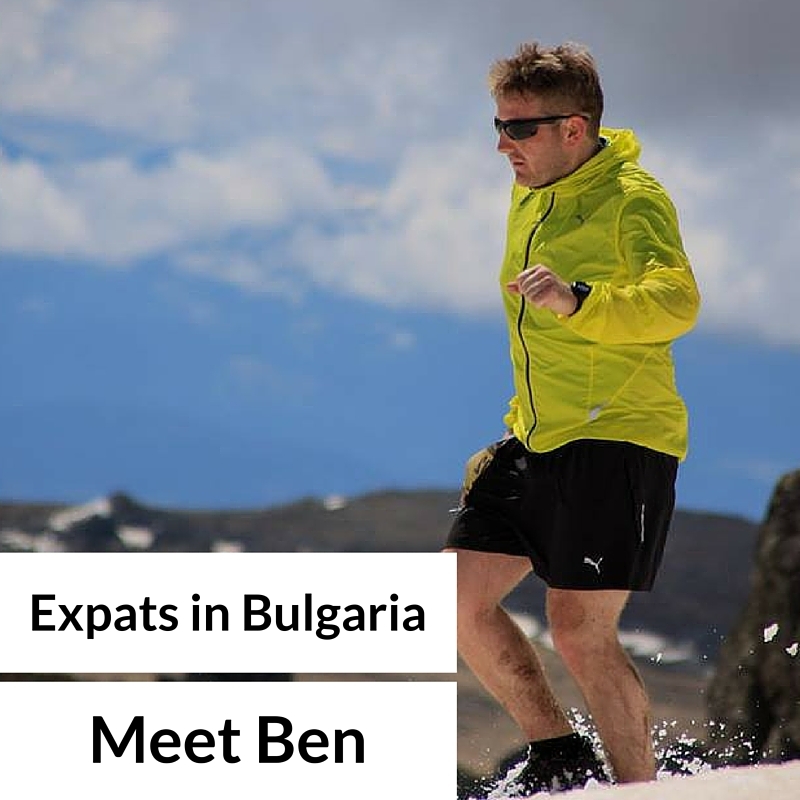 Ben is a British expat who has been living in Sofia for 9 years. We talked to him about life in Sofia and we're really excited to learn that he will be taking part in the Vitosha 100km race next month. At the end of June we will share another interview with Ben talking about his first ultra marathon experience!
How long have you been living in Bulgaria?
I first visited Bulgaria in the summer of 2004. I have been living here permanently since January 2007 – 9 years.
What are you doing in Bulgaria and how long do you plan to stay?
I'm in charge of business development for TechHuddle, which is a British IT services company with offices in Sofia and Plovdiv. In addition to that, I promote active living within the company via our sports initiative, including the running team, football team, cycle team and more. I plan to stay in Bulgaria indefinitely.
What's your commute to work like?
Up until a few months ago, I was living in Lulin, approximately 12 km from the office. Commuting was easy, I'd use the metro or cycle. At 1.60 BGN, the public transport is cheap and most of it is brand new, funded by the EU. Now, I live close to our office in Iztok, so I walk.
Has anything about life in Sofia surprised you?
Prior to living in Sofia, I lived in Veliko Tarnovo, where people in general seem to have a very negative outlook on Sofia for whatever reason, so I was always apprehensive about life here, when in fact Sofia is a very pleasant city with lot's of amazing things to do and see. Since arriving in Sofia, I've met some amazing people and made many good friends. Now I can't imagine living in another Bulgarian city.
Do you speak Bulgarian? If yes, how did you learn?
Yes, I speak fluently. Learning a foreign language is always challenging, it took me approximately two years and lots of embarrassing moments. I tried using books, online videos, audio cd's, none of which really worked. I found that trying to get by on daily basis by using the language (pointing at things, repeating words, asking friends what the word for a particular thing is etc) was the best way. If you show that you're willing to learn, people will help.
What do you love the most about living in Sofia?
I love everything about living in Sofia. I love running in the spacious parks, walking around central Sofia during summer evenings admiring the diverse architecture, exploring the majestic Vitosha mountain, visiting different restaurants, drinking coffee in and around the city, watching various plays and concerts in the wonderful theatres and halls, attending innovative business events, listening to locals (especially the older ones) telling me how life used to be in Bulgaria, and above all the Sofia people, who I find warm and welcoming.
What's the most difficult part of life in Sofia?
After some deep thought, I don't think there is anything particularly difficult about life in Sofia. If I had to nit-pick, cycling is not easy, although that's not unique to Sofia, cycling in any major city is a pain. Thankfully, the government are making massive improvements with cycle lanes expanding to 200 km and even a special cycle tunnel connecting Lulin with Sofia.
When someone comes to visit you, is there one hidden gem that you always take them to?
Sofia is full of amazing things, it would be difficult to choose one hidden gem. I usually take family and friends up to kopitoto to see the whole city from above – that's always a popular one. A simple walk around central Sofia at night is also popular, people are always surprised at how calm and friendly the city is. If we go out of Sofia, I always love showing people around Veliko Tarnovo – the old capital is another magical place in Bulgaria.
How do you spend your free time?
Most of my free time is usually spent training for competitions, whether it's a big bike ride or a trial run, I'm always looking forward to something. I'm currently prepping for my first ultra marathon – Vitosha 100, which is a 100 km run around the base of Vitosha mountain. Prepping includes shedding weight and building strength and stamina by avoiding my beloved Zagorka Retro and spending more time out running. Being my first ultra marathon, I'm not really sure what to expect, so it's all very exciting. My target time is 16 hours – fingers crossed! When I'm not training, I am promoting the Bulgarian Sunderland Supporters Branch – the Bulgarian fan club dedicated to my hometown football team! I sometimes appear on Diema when Sunderland are playing, speaking about the games in Bulgarian live on TV and we even have a Bulgarian flag permanently fixed on one of the stands at the Stadium of Light!
If you could give one piece of advice to someone moving to Sofia, what would it be?
Learn the language. You don't necessarily need to learn the language because English is widely spoken, but it will earn you a lot of respect, thus making integration easier.