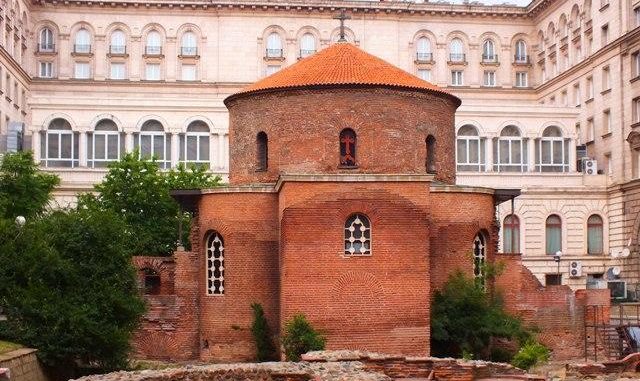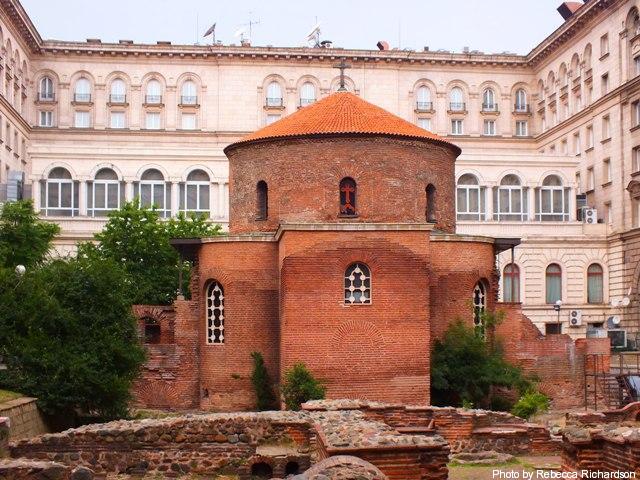 The St. George Rotunda is an early Christian church built in the 4th century by the Romans. The church is considered to be the oldest preserved building in Sofia and incredibly, is still working as a church. There are daily services held in the church at 8am and 5pm.
The church is located in the courtyard of the Bulgarian Presidency and is one of the stops that you will make while on the Free Sofia Tour. Inside this beautiful ancient building there are frescoes dating from as early as the 6th century. The extraordinary frescoes of 22 prophets painted on the central dome are from the 12th, 13th and 14th century. Surrounding the church you will find the remains of a Roman street and remains from the ancient city of Serdica.
You can visit this church to attend a service, or just visit to enjoy another important piece of Bulgarian history, either way, it's a 'must-see' while you're in Sofia. You can read more about the history of the church here.