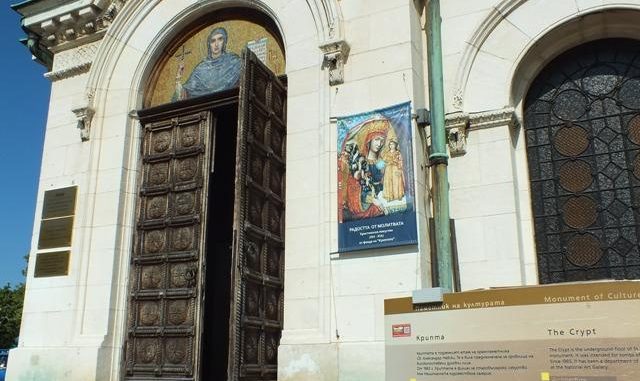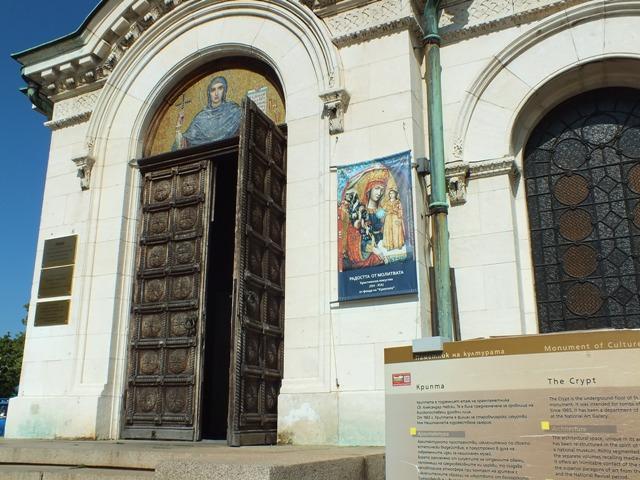 While you are in Sofia, even if only for a short time, you should visit the spectacular Alexander Nevsky Cathedral. Not only is the exterior of the building stunning, the inside is quite incredible too. You can enter the cathedral and see the beautiful frescoes and chandeliers. You can also visit the underground museum of icons in The Crypt.
The Crypt is the underground level of Alexander Nevsky Cathedral and the entrance is down some steps on the left side of the cathedral main entrance. In the Crypt you will find the largest collection of Orthodox icons in Europe. The icons date from the 13th to the 19th Century and are displayed beautifully in this unique underground museum.
If you are exploring the city of Sofia this museum is a must visit place. If you like the idea of underground museums, you can also visit the Museum of Tombs in Saint Sofia Church at the same time as it is just across the road!
The entrance fee to the Crypt Museum is 6 leva per person (discounted for students)  and the museum is open from 10am-6pm and is closed on Mondays.