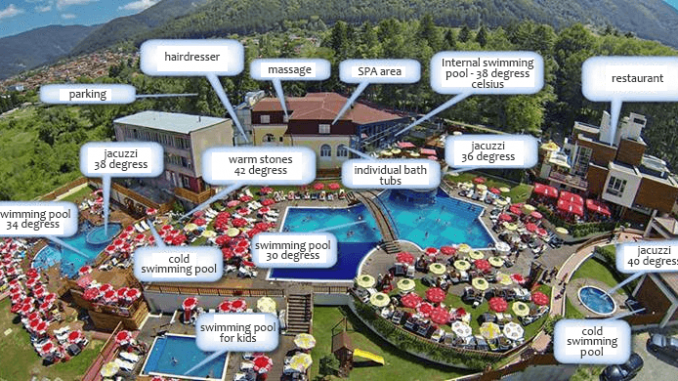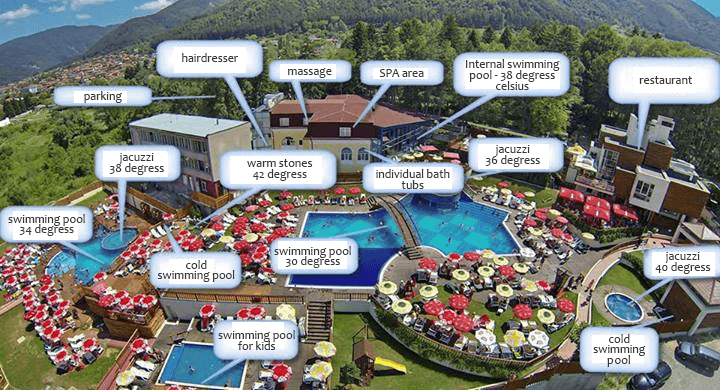 If you're going to the Rila Monastery or to the 7 Rila Lakes this summer, make sure you spare a day and spend it in the mineral water swimming pools at Sapareva Banya. The mineral water there has healing qualities and will do miracles for your body, so make sure you take advantage of it.
The place is open all year around from 6:30 in the morning until 8 in the evening. And if you're wondering – yes, this means that you can go there even when it's cold outside and stay in hot mineral water swimming pools while it is snowing around you. Pricing is different for the different seasons, being cheaper for the winter period as the biggest outside swimming pool is not working. There are however several others (smaller ones) that you can enjoy even in January.
Pricing there is based on when you go (weekdays or weekends) and what you want to use. The options are:
Internal swimming pools only

Weekdays: 7 leva (3.5 euros)
Weekends and public holidays: 9 leva (4.5 euros)
I was told (over the phone) that prices will change for the summer season, reaching the maximum of 10 leva per person.
SPA Area – including Aromatic sauna, Finnish sauna, Steam bath, Aqua relaxation, Foot baths, Warm beds, Ice Bowl, bathrobe and towel –15 leva (7,5 euros) per person
External swimming pools (opening at 9 a.m.)

Weekdays: 8 leva (€ 4) adults, 6 leva (€ 3) kids below 12 years old and free for kids below 3 years
Weekends: 12 leva (€ 6) adults, 7 leva (€ 3.5) kids below 12 years old and free for kids below 3 years
If you want to use a combination between external and internal swimming pools the price will be 15 leva (€ 7.5) per person or at least so I was told. If you want to use a combo of everything, the cost will 28 leva (€ 14) per person. Apparently the management has hard time taking decisions and prices may vary with 2-3 leva up or down, so be prepared for some sort of difference between what you see here and what they tell you on the spot. If you have a Bulgarian friend, you can call 0889 64 27 27 to confirm with them, before you arrive there.
Enjoy!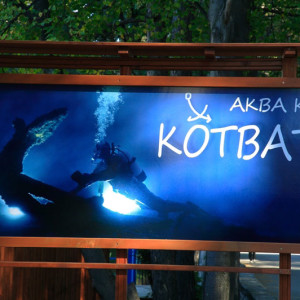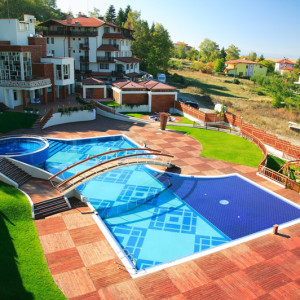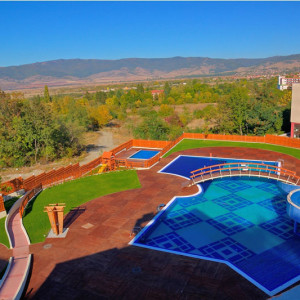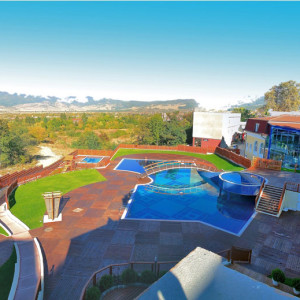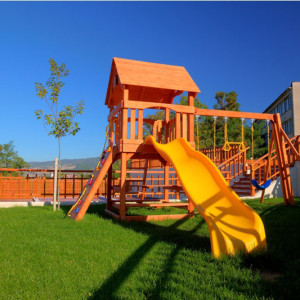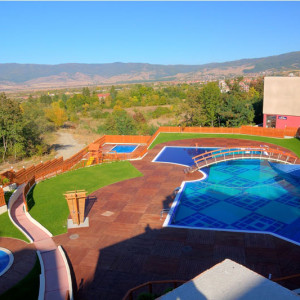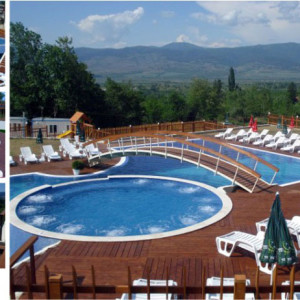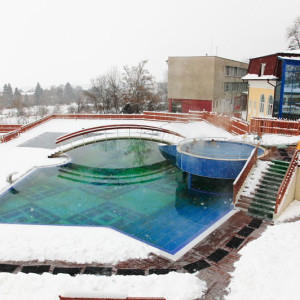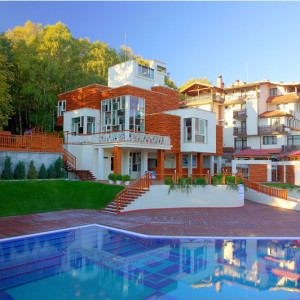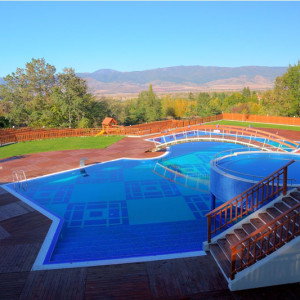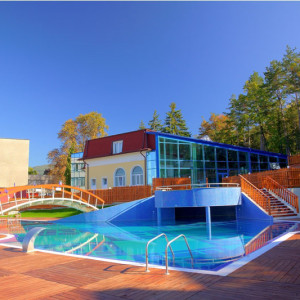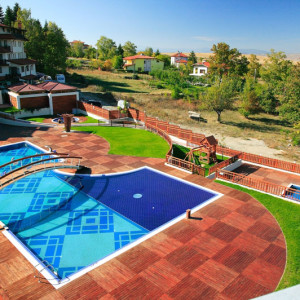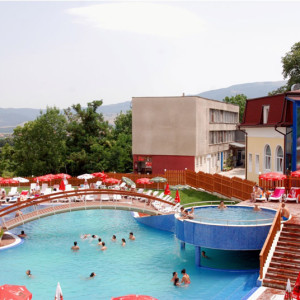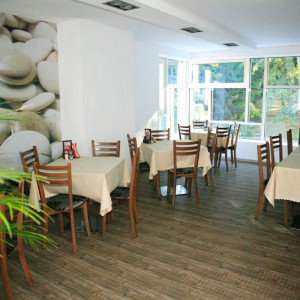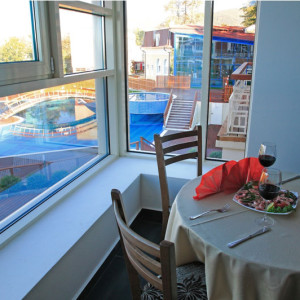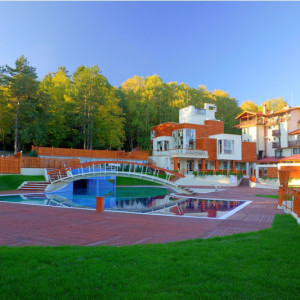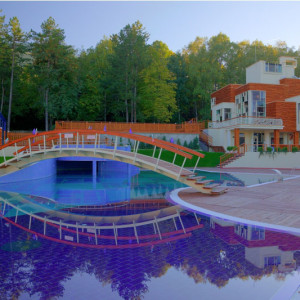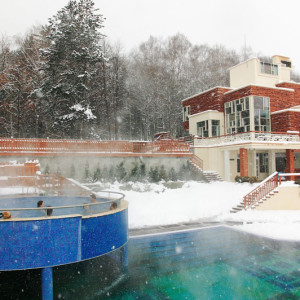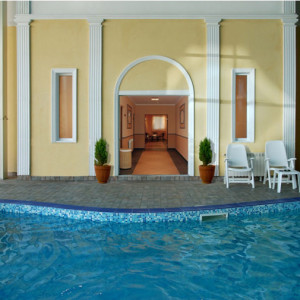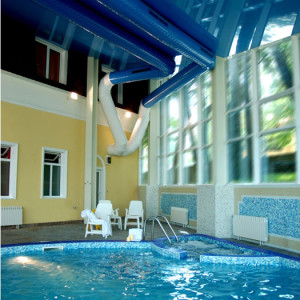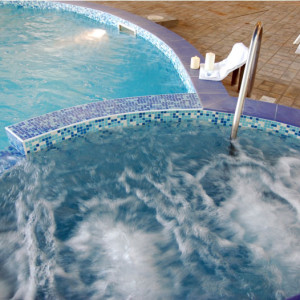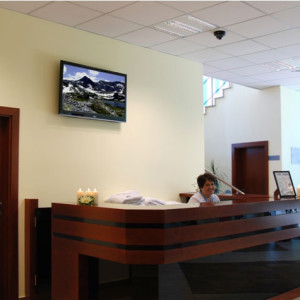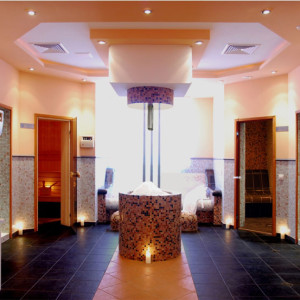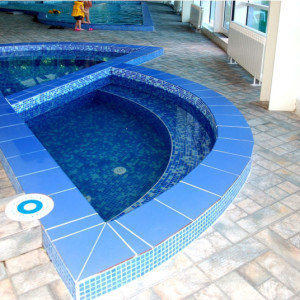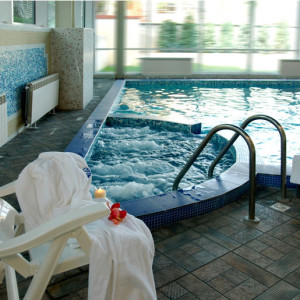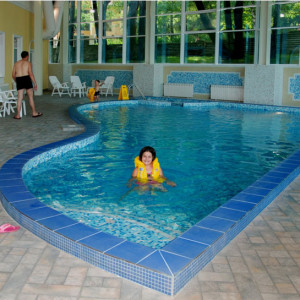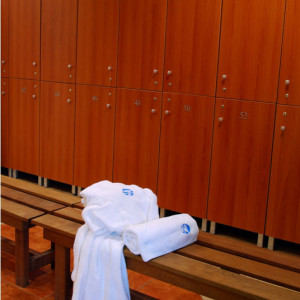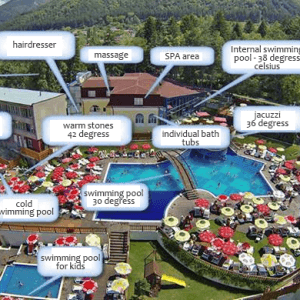 Images from http://baseinkotvata.com/bg/galery