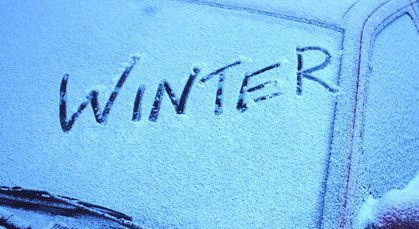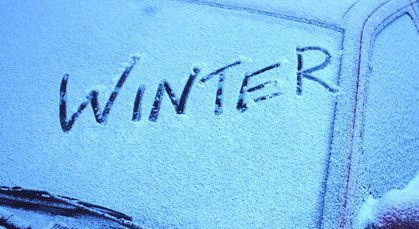 I arrived in Bulgaria last October after having just spent one year in the Dominican Republic. My suitcase was not winter ready at all. My belongings were mostly t-shirts, skirts, sandals and a few cardigans. Generally, the weather in October in Bulgaria isn't too bad and when I arrived I managed to survive by buying a few sweaters and a warm jacket. As the winter went on I added to my wardrobe gradually but the weather was quite mild and I never really got around to buying a lot of warm clothes. This was quite unusual as it's common for Bulgarian winters to see lots of snow and temperatures of minus 10-20. I told myself that next year I would be organised and go shopping for some nice, appropriately warm clothes before the bad weather arrived.
Now, I am sitting at home wearing fleece pyjamas and watching the first snowfall of this year thinking to myself – I didn't go and buy winter clothes.
So, while I make my list of things I think I need to prepare for this Bulgarian winter, I thought I would share that list with you.
And maybe if you notice that I'm missing something you can help me out by adding to it below!
1. Warm coat – this is a must, a long coat with a lot of padding and a large hood is preferable.
2. Hats – we all know that you lose a lot of heat from your head so a good woolly / fur hat is essential.
3. Scarves and gloves – You can't do anything when your hands are frozen so get some good thick gloves.
4. Sweaters – these are great as you can just put them on top of your t-shirts to make layers.
5. Winter boots – I tend to wear heels but that's not really an option when there is a few feet of snow. A good pair of walking boots are needed.
6. Fleece jackets – great to have around the house or office to wear as an additional layer when it's really chilly.
7. Thick socks and tights – because my toes also get frozen even inside the winter boots.
8. Blankets – I just want blankets everywhere, in the living room, in the office, in the car.
9. Thermal underwear – I don't want to buy this but if the temperatures reach minus 20 I am definitely considering it!
10. Wine – if all else fails and you can't get warm then a bottle of wine isn't a bad idea.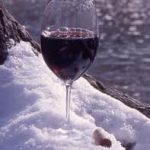 Have I forgotten something? Help me out and let me know!