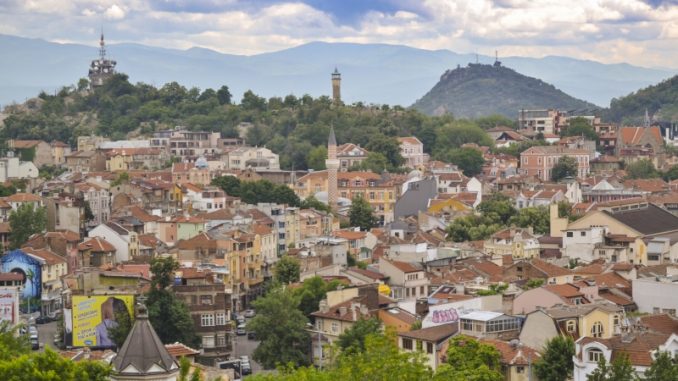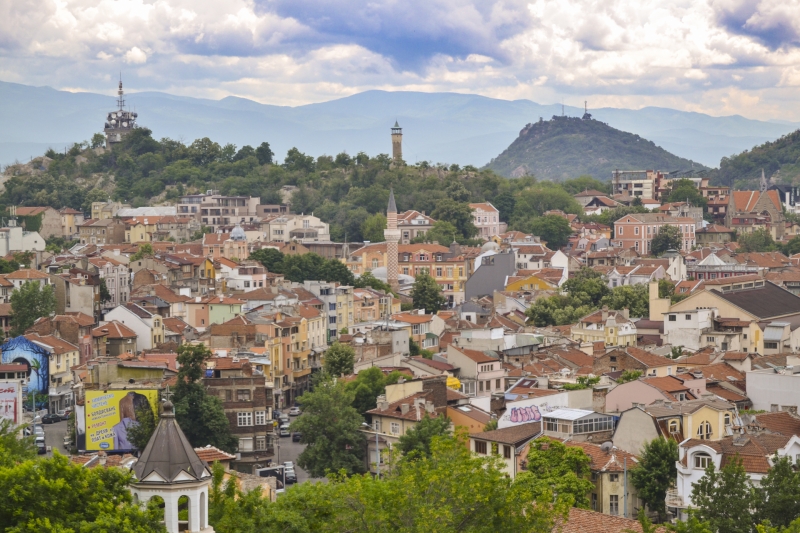 When you are planning a stay in Bulgaria, don't miss out on the country's second largest city, Plovdiv. There is so much to see here. From old architecture to the ancient Roman Theatre, Plovdiv is great for budget travelers looking for a taste of old European culture. Compared to many cities on the continent, it is inexpensive and has so much to offer. It is the 2019 European Capital of Culture. Don't miss out on this vibrant city, here is how to visit Bulgaria and see its second biggest city.
Getting to Plovdiv
According to MoneyPug, a site used to find cheap holiday deals, if you are looking to fly from London, there are direct flights from Stansted Airport on Ryanair from as little as $40. If you are traveling to other places in Bulgaria, you can get to Plovdiv in two and a half hours from Sofia. Locals prefer the bus, however. It leaves from the Central Station every hour, it takes two hours, and only costs $10 one-way. Getting there is cheap, but so is staying.
Finding a Place to Stay
Good deals on hotels can be found across Bulgaria, but Plovdiv has even lower prices. It is possible to stay at a luxury hotel for half the price of many European cities, but the affordable guesthouses are a steal that provide unique experiences. It is easy to stay in the Old Town, where you can find rooms from $20 to $50.
Getting Around
Walking is great in Plovdiv, it is a great way to explore the city. These main tourist areas are very compact and easy to navigate without a car. The gates of Old Town prevent most vehicles from entering. There is even one of Europe's longest pedestrian routes that runs through the central city and stretches over a mile. Since the city has cobblestone streets and you will likely be walking a lot, you should wear comfortable shoes. But if you want to get out of the Old Town and experience more localized destinations, public transportation is pretty cheap.
Cheap Activities
In addition to the free tour of the city, wandering the cobblestone streets of the historic Old Town district will have you gazing at spectacular architecture, churches, museums, and gift shops. You will have the chance to walk through history, from Roman Times to the beautiful homes of the 19thcentury.
Another place to visit is Kapana, otherwise known as the Trap. This neighbourhood has a creative energy that is unmistakable. You can spend a lot of time checking out trendy boutiques, eateries, galleries, and explore the nightlife scene. Get lost in this maze of bustling creativity.
You won't want to miss the Ancient Roman Theater, which holds up to 7,000 spectators. The landmark is one of the best preserved ancient Roman theaters in the world and is without a doubt a highlight of Plovdiv. Mountains make a beautiful backdrop for a dramatic setting and even perhaps a live performance.
The lake and fountains of the Tsar Simeon Gardens make a great spot for a picnic. On Evenings you can watch the fountains light up. It is a cool spot to take a break from sight-seeing that is free and fun. These aren't the only affordable activities. Stroll the main pedestrian street and stop at shops, mosques, and cafes at your own pace.
Food & Drink
Old Town has many restaurants that you will definitely go to, but the prices and tourists are higher than anywhere else in the city. There are a few affordable options, but wandering outside will provide unique experiences and deliciously cheap meals. Kapana is a great neighborhood to eat and drink in. Pick a spot where locals spill out into the street and you know it's good. Drinking is pretty cheap in Bulgaria, you will be able to go out and meet locals without breaking the bank.
Bulgaria isn't one of the most expensive countries to visit, but Plovdiv is even cheaper than Sofia. You can have an amazing time and not worry about how much money you are spending. Do a little research and you will be able to maximize how much you get out of the trip. Don't miss out Bulgaria's second largest city, you won't regret it!
Ryan Beitler is a journalist, writer, and travel blogger. He has written for Paste Magazine, New Noise Magazine, The Slovenia Times, OC Weekly, Deadline News, and many more.