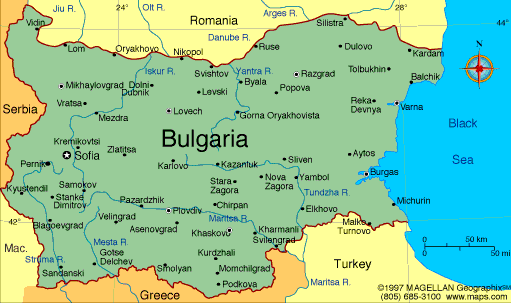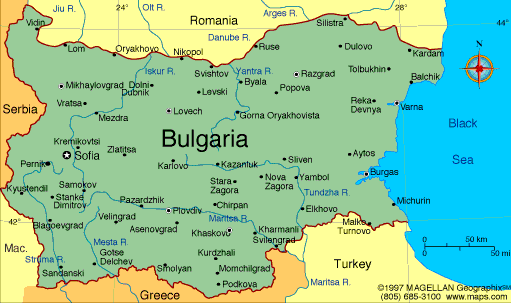 A few of my friends have asked me to help plan their trips to Bulgaria to visit me so I thought I'd put together some tips that I've shared with them to help you find the best deals too.
First of all, if you live in the EU you don't need a visa to visit Bulgaria as it joined the European Union in 2007. If you live outside of the EU you should check which kind of visit visa you may need. Secondly, the currency in Bulgaria is the Bulgarian Lev. If you have Euros, Pounds or Dollars it is better to change your money here rather than in your home country as the rates are better. Check out our post about changing money in Bulgaria for more information on this.
So that's visas and money out of the way, next thing to think about is how you will get here. If you're planning a trip to Bulgaria from the UK then you should check out the low cost airlines before you book a package deal with a travel agent as there are some really good deals available. You can usually find cheap flights to Bulgaria with Wizz Air who fly from London Luton to Sofia, Burgas and Varna, if you book early and out of peak season you can find flights from as little as £35 return! easyJet fly to Sofia from London Stansted, London Gatwick and Manchester. You can also check out the national airline, Bulgaria Air.
Lots of people choose to drive to Bulgaria too. If you have a bit more time this is a great way to see some lovely places on your way. Bulgaria borders Greece, Turkey, Romania, Macedonia and Serbia. We recently drove from Bucharest in Romania and the drive was around 6 hours on some very nice empty mountain roads. The highways in Bulgaria are great and you'll find good service stations on most of them with decent toilets and coffee shops. Another option is to fly to one of the cities and then rent a car to explore Bulgaria. As you will see from our blog, there's so much to see and do in Bulgaria and I would recommend to anyone travelling here to try and see as much as possible. Bulgaria is BEAUTIFUL. You can drive from Burgas in east Bulgaria to Sofia in west Bulgaria in around 4 hours. It's perfectly safe to drive here so long as you follow the normal precautions that you would in any other country you visit. Drive around and get lost, if you do that you'll probably find some of Bulgaria's hidden treasures! Also, it's important to remember that daytime head lights are mandatory in Bulgaria all year, make sure you switch them on or you will get stopped by the police!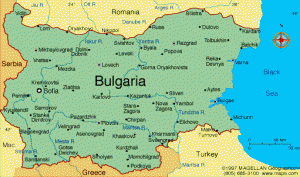 When I'm looking for a hotel anywhere in the world I always use Booking.com and I recommend that my friends do the same. The prices are usually better than going direct to the hotel and you can read reviews. You can also often make a reservation with your credit card and pay on arrival. I like the flexibility and how easy it is to book through here. We have a hotels section here too and we will continue to personally review any hotels that we visit throughout Bulgaria.
Another tip if you're based in the UK is to sign up to Quidco. Here you can receive cashback when you make online purchases through sites like Booking.com or when you're buying travel insurance etc. And while I mention travel insurance, it's always good to have insurance of course but also remember that if you travel with a European Health Insurance Card you are entitled to some free healthcare while in Europe. You can find out more about that here.
Depending on when you decide to visit Bulgaria will also determine which areas you visit. For example, if you're visiting in the summer then you will probably want to stay by the sea in one of the resorts such as Burgas, Sunny Beach, Sozopol, Varna or Golden Sands. Sunny Beach is a party town whereas Sozopol is quiet so choose your location carefully! If it's a winter trip then you can ski or snowboard in one of the ski resorts such as Bansko or Pamporovo. In my opinion you can stay in the cities such as Sofia or Veliko Tarnovo any time of year although it will be nicest in late spring when it's not too hot and not too cold! The centre of Sofia isn't very big so you can easily use the trams or taxis to get around and they're very cheap. We write a lot about things to do in Sofia on our blog so check out some of our ideas there!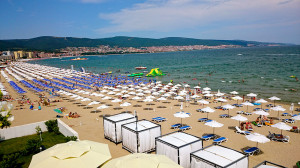 Food and drinks are cheap in Bulgaria so once you're here you won't need much spending money. One person can easily eat three nice meals a day for 30 EURO total. Even less if you go to the local places. You can also find lots of nice souvenirs here and again, if you go to the less commercial places, they are very cheap. I suggest you buy some local things such as the rose oil products, Rakia (the local drink) and Bulgarian pottery as they make great gifts. Also try some local yogurt while you are in Bulgaria, it's renowned for it's health benefits and it's delicious, as is the local honey. Also, ladies, there are some great cheap shoe shops here! One of my friends bought 4 pairs on her last visit and paid about 60 EURO in total! One of my favourite shoe shops here is Paolo Botticelli.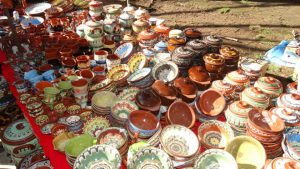 So you see, it's easy to travel to Bulgaria, it's cheap once you get here and there's so much to do. I can't think of any reason not to come for a visit, can you?!