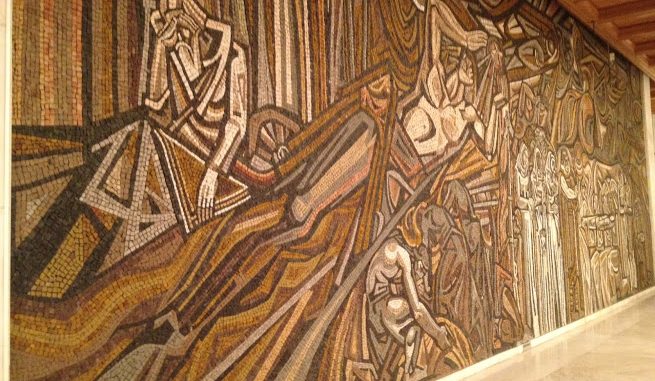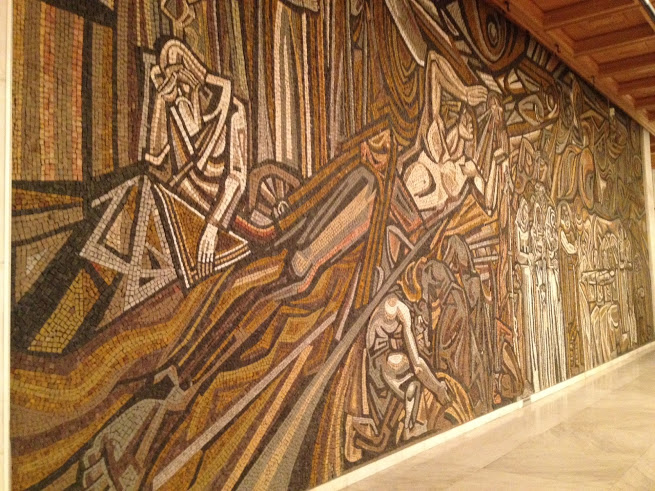 On Saturday 17th May 2014, museums in Bulgaria offered free entry and late opening times to encourage visitors to enjoy some Bulgarian culture. This is an annual event that is proving to be very popular with locals.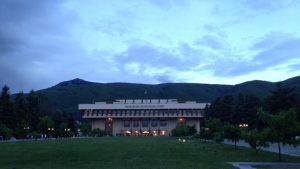 There are quite a few museums to choose from in Sofia but I opted for the National History Museum as it seemed like a good place to start. The building itself is very impressive, set back from the main road in the Boyana area of Sofia with a huge lawn in front and trees lining the pathways. Having been in Bulgaria for several months without visiting one museum I welcomed the opportunity to spend my Saturday evening revelling in history.
Behind the museum you see the stunning view of Mount Vitosha and the famous Sofia TV Tower.
Enter the museum and you'll see beautiful tiled floors and chandeliers. On this special night the museum was packed with visitors and there was a wonderful atmosphere.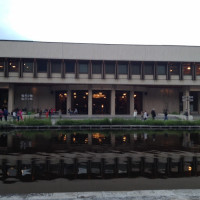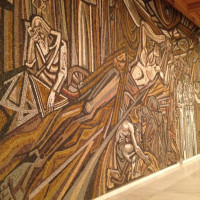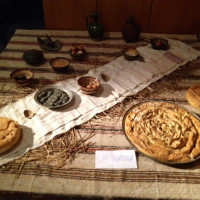 There are over 650,000 items in the museum from prehistoric ages through to modern day.
One of the most interesting for me was the Panagyurishte Thracian Treasure dating back to 4th century B.C. The treasure was discovered in 1949, 2 kilometres south of the town of Panagyurishte in Bulgaria. The pure gold treasures weigh 6 kgs in total and are a very important find as they assist with the studies of the Thracian people, helping us to understand more about their way of life.
Another collection that I loved was the Bulgarian traditional clothing. I find the traditional costumes beautiful and to see such a lovely variety of clothing with different styles for different regions of Bulgaria was a real highlight for me.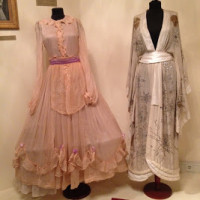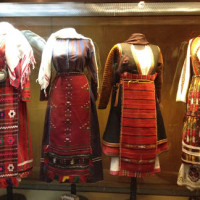 The museum website will give you more information about all of the incredible collections it holds however I really recommend a visit if you have the chance. It's a perfect way to understand Bulgarian history and traditions and even if you don't make it on the "Night of the Museums" the entry fee is just 10 leva (5 Euro) per person so it's a small price to pay.
The museum address is 16 Vitoshko lale str. 1618, Sofia.