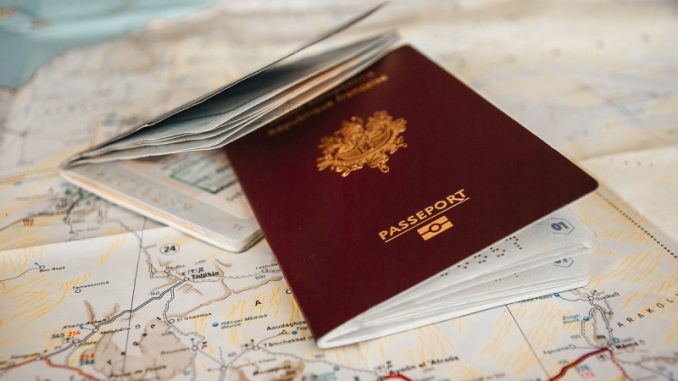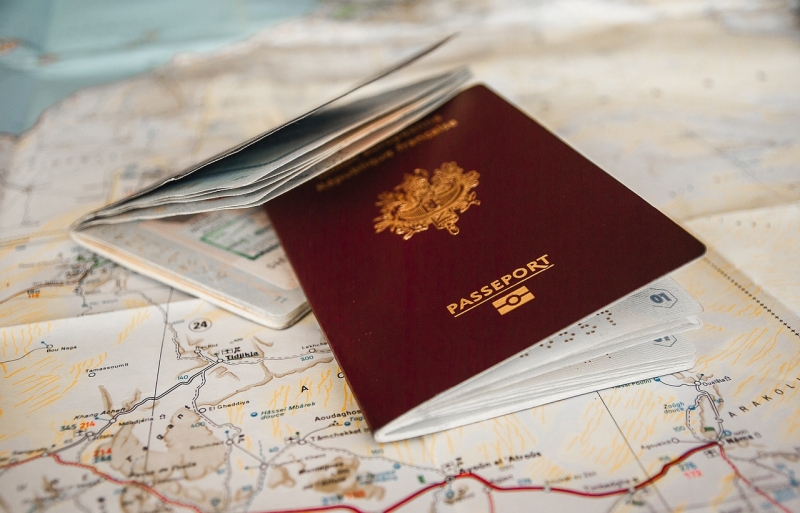 Are you preparing for a change of scenery or a dose of adventure, by picking up stakes and moving to Bulgaria? If so, you'll no doubt be juggling a host of to-do list items, from packing up to forwarding mail and possibly even changing your banking establishment. Yet, one of the most critical aspects of any move to a new country, is making sure your personal belongings successfully make it through customs. Many nations have stringent regulations and even higher import taxes and duties – but fortunately Bulgaria is not among them. To help you learn what documents you'll need and how the process works, here is an overview of the basics.
Your Household Goods: Taxes and Duties.
Paying import tax or duty to bring your household goods into the country, can feel like a bit of an insult. After all, you've already paid for these items and you likely also paid sales tax or VAT on them as well. Fortunately, Bulgaria makes it easy for foreigners (even those outside the EU) to relocate, as all of your used household goods are exempt from import taxes and duties (1). That's assuming you're going to be establishing residency in the country, which is a fair bet considering you're bringing all of your worldly possessions with you.
There are a few exceptions to this import tax exemption for your personal goods, including home computers (even used ones). Also, some items are exempt up to a certain quantity or weight, and then a duty applies above this limit. Examples include alcohol, tobacco products and gold or silver jewelry (2).
Your Personal Motor Vehicle: Taxes and Duties.
Import Tax and Duty Exemption.
When it comes to importation, many nations around the globe treat personal motor vehicles differently than household goods. Often you'll find that when establishing residence in a country, household goods are tax and duty free – but vehicles face substantial import fees.
Here again Bulgaria stands apart from the crowd, as they allow you to import your used personal motor vehicle without paying any import tax or duty. To qualify for this exemption, your vehicle must have been used by you for at least 6 months prior to moving to Bulgaria (3). In addition, you must be transferring your normal place of residency into the country.
Long-Term Import vs.Temporary Import.
Where the issue is a little less clear, is how the exemption on import duty for your vehicle is handled. Some reputable sources differ on whether the exemption means you won't be required to pay anything or whether you'll have to put up a customs guaranty that's refundable once you leave the country (4).
It seems that if you're only establishing temporary residency in Bulgaria, then you may be required to designate your vehicle as an import on a temporary basis (5). In this case, a customs guaranty should apply and you'll need to renew your temporary import permit every year.
Working With a Qualified Vehicle Transporter.
As you can see, the rules can be complex at times – which is why working with a knowledgeable international vehicle transportation company can make the process far smoother. Why? Their detailed familiarity with the applicable regulations and required forms, can ensure you don't experience any unnecessary issues. In addition, it's recommended that you contact customs yourself before moving, to find out the latest rules and to see if a guaranty will be required in your situation.
Your Household Goods: Required Documents.
Long-Term Residency.
It should come as no surprise to you, that you'll need an extensive list of documents to import your property into Bulgaria. This includes standard items like your passport. You'll also need to present your Work Permit to customs, and your Residence Permit (some sources refer to this as your Bulgarian ID card). This is issued by the Bulgarian Ministry of the Interior, if you're planning to reside in the country long-term.
If you don't have this Residence Permit (Bulgarian ID card), you'll need to pay a customs guaranty in order to bring your goods into the country. If you obtain a Bulgarian ID within 6 months and submit it to customs, this deposit can be refunded to you.
Temporary Residency.
On the other hand, if you're only planning to establish temporary residency, then you'll need to show this by presenting a copy of your housing lease. This lease should be for at least 12 months in duration, in order to fulfill this requirement for customs. You may also need to provide a copy of your address registration, which you've filed with the police department in the local city where you'll be living. (6).
It isn't clear if your lease and address registration with the police are sufficient to exempt you from the customs guaranty – or if only a Residence Permit will do for this purpose. For this reason, it's best to contact Bulgarian customs, to confirm what documents you'll need to have in hand for your shipment.
Other Documents.
Other vital documents required by customs include a letter from the company in Bulgaria where you'll be employed. This should state that you're being transferred (and how long you've worked for the company outside of Bulgaria) or starting new employment with the firm. You may also need a notarized Letter of Attorney, which gives permission for any service provider you've hired to act on your behalf. You'll also have to submit a full inventory that's signed and dated by you (and written in English) (7).
Be aware that any electronics should be placed on their own list, and you must include both the serial numbers and brand names for each one. Other items which must be on their own list include any antiques, musical instruments, paintings (or possibly other works of art) and even carpets. For these goods, a certificate of origin is required as well. Finally, a separate document enumerating the declared value of the household goods you're importing must be presented to customs (8).
Your Personal Motor Vehicle: Required Documents.
Additional documents are needed, when bringing a personal motor vehicle into Bulgaria. These include the vehicle's title and a receipt or invoice showing that you purchased the vehicle at least 6 months ago. You may also need a proforma invoice from the origin agent. Your visa and proof of international vehicle insurance is also required.
Finally, you'll need to present your Foreign Registration card, EUR 1 Certificate and your driver's license (9). Some sources state that you'll need a Bulgarian driver's license, whereas others don't stipulate – so a valid license from another country may be sufficient (at least until you have time to obtain a Bulgarian one) (9). Again, it's always wise to contact customs before undertaking your move, to ensure you have specific and up-to-date information regarding your unique situation.
SOURCES:
(1)
http://www.iamovers.org/ResourcesPublications/CountryGuides.aspx?ItemNumber=3476
"The movement of household goods imported by natural persons transferring their normal place of residence from a third country to the EU are admitted free of import duties and value added tax by the criterion set out in Articles 3 to 11 of Council Regulation (EC) No 1186 / 2009"
(2)
Found on moverscom Bulgaria customs page.
(3)
Ibid.
(4)
Found on Bulgaria customs page of moverscom.
and
Found on Bulgaria customs page of Atlas Int'l.
(5)
Found on Bulgaria customs page of Atlas Int'l.
(6)
Ibid.
(7)
Ibid.
(8)
Found on Bulgaria customs page of moverscom.
(9)
Ibid.
(10)
https://www.a1autotransport.com/ship-car-to-bulgaria/:
States Bulgarian license is needed.
Bulgaria customs page of Atlas Int'l:
States National license is needed.
Bulgaria customs page of moverscom:
Only enumerates that a license is needed.