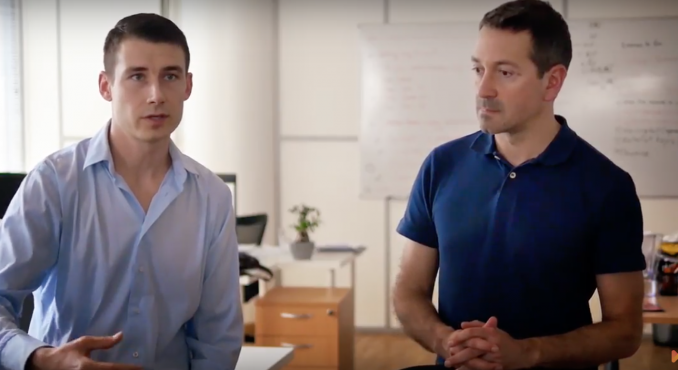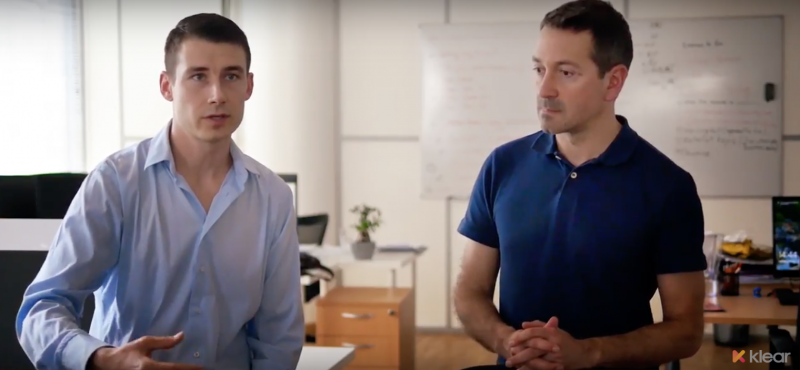 Meet Lukasz and learn about what he's been doing here in Bulgaria for the last 10 years!
My Bio: Lukasz Lukaszewski
15 years of experience in financial services, of which 9 years in Bulgaria. By the age of 35 served as CFO and then Chief Risk Officer at BNP Paribas. A Co-founder of KLEAR, first prime P2P lending platform in Bulgaria. While his background is numbers crunching, currently in his startup KLEAR he is working on the vision of "creating a safe place for people to interact with finance".
How long have you lived in Bulgaria?
Almost ten years now. I came to Sofia on a 2-year project in 2008 with one of the large financial institutions. At that time there were almost no expats in Bulgaria. I can say I was trailblazing.
Do you speak Bulgarian? If so, how did you learn?
I speak Bulgarian. Learning the language was not so difficult as I am Polish. My native language is not much different. I often use Polish words that sound similar to Bulgarian to talk my way out of trouble.
I had formal education in Bulgarian, organized by my employer. I must admit, though, I did not get the chance to practice much. All Bulgarians speak perfect English, even if they are sometimes shy about it. Today I only speak Bulgarian with my girlfriend's mother.
What made you decide to move here?
10 years ago I was made an offer I could not refuse.  Later on, I stayed for different reasons. I got promoted twice and then I founded my own company, KLEAR Lending. Last but not least, my girlfriend is Bulgarian.
Where did the idea to start a business in Bulgaria come from?
Coming from the personal finance sector, my partner and I did not appreciate how Bulgarian customers were treated by local financial institutions. We had a dream of creating a safe place for people to interact with finance. And we did it.
We founded KLEAR in 2015 with the sole goal to fight the huge disparity between loan rates and deposit returns, and of course the little transparency behind it. First, we launched our financial blog and one year later the P2P lending platform.
Tell us about what your company does?
KLEAR is the first prime P2P lending platform in Bulgaria. We connect prime credit profiles to people with free resources. Let me explain how it works.
First of all, KLEAR as a financial institution grants credits to individual borrowers who wish to finance their projects: usually new cars, home renovations. Also, KLEAR often refinances more expensive credits, as our rates are on average much lower than the banks'. The whole process is online – one can apply for credit and receive money without even leaving home. We only finance clients with stable incomes and a good credit history. Those, who are not eligible for credit we refer to our financial blog : https://www.klearlending.com/Blog
As a second step, all financed credits are listed for sale on our platform. Individual lenders can invest starting from 200 BGN and buy many small little pieces from different loans. This way the investor can spread the risk and achieve stable returns. In the past year, for instance our investors have reached a profitability of 6.7%. A deposit in a bank would otherwise only give a return of 0.1%.
P2P lending is a shared economy model which has now become popular all over the world, especially in the UK and Germany. Anyone can become part of this revolution at: https://www.klearlending.com/
What do you like most about living in Bulgaria? Is there anything you wish you could change here?
I like the most the easy access to mountains, the Black See and Greece. In the past ten years I had the chance to hike most of the Bulgarian mountains. Not many countries offer such opportunities only within several hours of driving. When I was working in Warsaw, for example, we would sometimes drive more than eight hours just to ski or hike for a day. Going to the seaside was a similar hastle.
At the same time I would like to see the Bulgarian economy gaining some speed. When visiting my home country Poland in the last ten years I was impressed with the pace of change not only in Warsaw but also in smaller towns and even villages. Nowadays everything in Poland looks very modern and organized. I wish I could say the same about Bulgaria.
Do you have a favorite place that we should know about?
If you would fancy a gourmet, two-dish lunch for 8.90 BGN, then visit the restaurant Ahora in Lozenetz (www.ahora.bg). I eat my lunch there regularly and day after day I am astonished by their high cuisine at budget prices. In the evening Ahora serves degustation menus. At market prices this time, but still worth it. I highly recommend it.