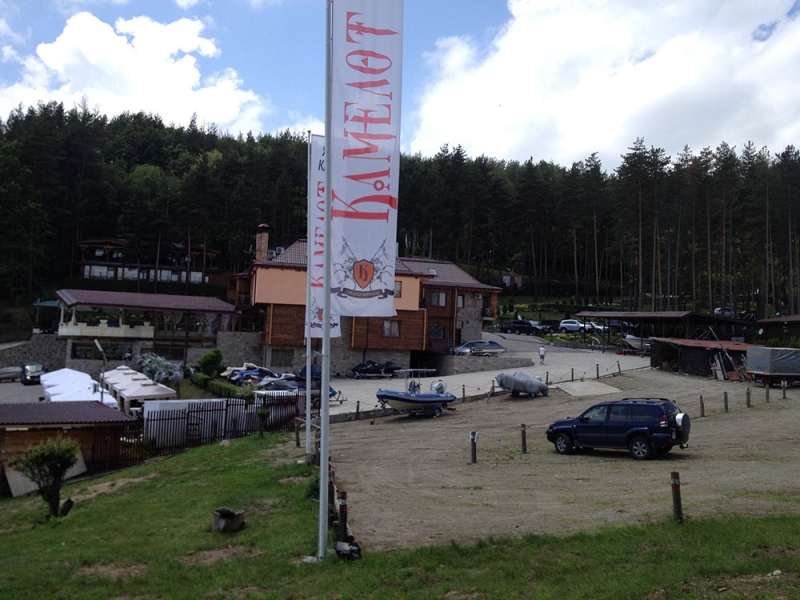 I'd like to share with you a beautiful place where you can escape the city located just 45 minutes from Sofia. Kamelot Hotel sits on the Iskar Dam, one of the largest reservoirs in Bulgaria and is an idyllic resort for anyone looking for some peace and quiet.
The directions are not very clear on the website but it's not that difficult to find if you head for the Iskar Dam. When you arrive you will need to pay 10 leva (5 Euros) to take your car inside but once in you have access to all of the facilities, including some very comfy sun loungers looking out across the water! I started my afternoon with lunch in the restaurant; sitting on the upper level terrace the view across the dam was magnificent. The prices are very reasonable at about 10 leva (5 Euros) per person for a main meal, I had the grilled chicken breast which was tasty and I also recommend trying some of their bread selection which was nice and fresh. There's also a good range of soups and fish.
After lunch you can take a nice stroll around the grounds and then head to the sun loungers to relax. If you're looking for something a bit more exciting this is also a perfect place to jet ski or water ski. If that's a little too much adrenalin for you then there's also the option to take a gentle boat ride or enjoy some fishing.
Unfortunately I only spent one afternoon here so I haven't tried out the hotel itself however judging by the high standards of the restaurant and grounds I wouldn't hesitate to book a room here. It would be a lovely place to escape to for a hot sunny weekend.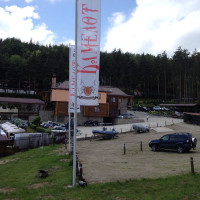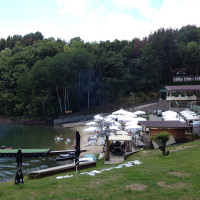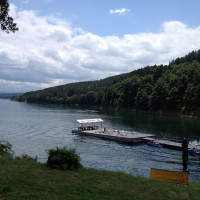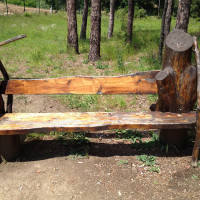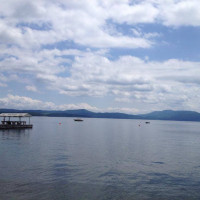 Call for reservations: +359 896 605514