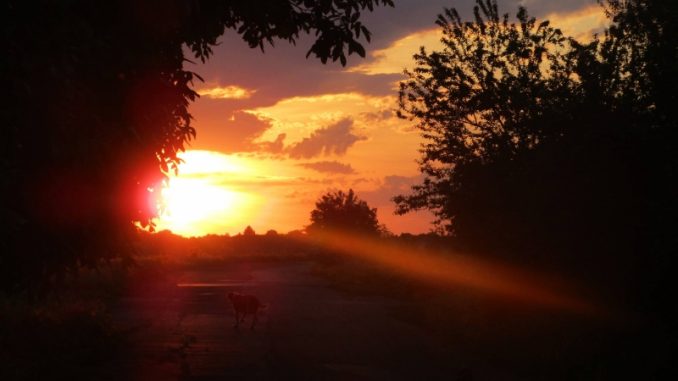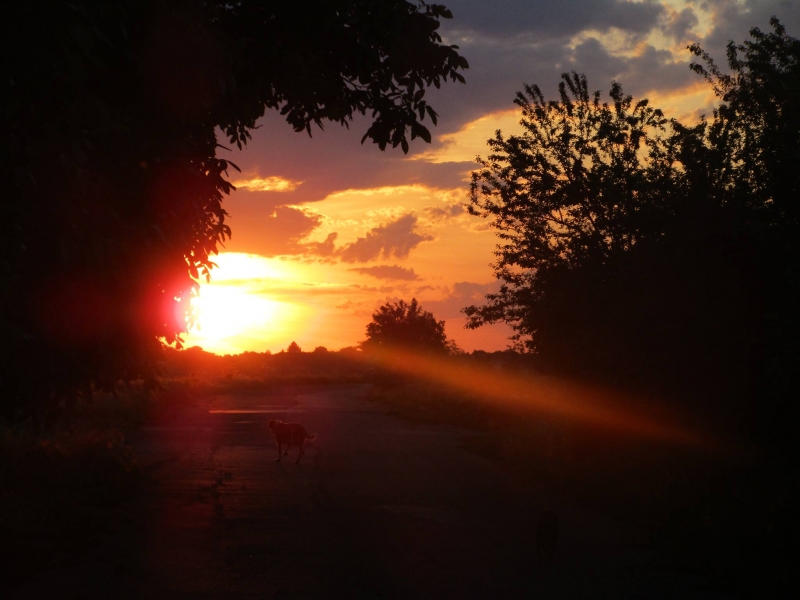 How long have you been living in Bulgaria?
I am an eco artist who has long been inspired by the land, the animals and the people of Bulgaria, in particular the rural village of Rupkite where I decided to take up permanent residence in 2013.
Why did you choose Bulgaria?
Being among nature and being connected to it I have found joy and wonder, satisfaction and inspiration, Bulgaria gives me this opportunity on a daily basis. I have learnt to live close to its nature. It is that connection that has become central to my life and work. I discovered a meditation centre in Plovdiv shortly after coming here and more and more I have found a growing interest in Bulgaria in ecology, eco tourism and eco art which of course is the future!
How did you choose the area to live in?
Rupkite village is in a tranquil setting and an ideal holiday place for nature lovers, I came here initially on a holiday in 1990 and found it a very inspiring place to produce work. I have developed such a bond with the country and particularly the village and it's people that I cannot think of anything better than to share it with others.
Do you speak Bulgarian?
Yes I do speak some Bulgarian and usually manage to communicate well with the locals. I feel it's important to get to know the language and people appreciate when you make the effort when living here!
Have you made many friends in your area, either local or other foreigners?
Yes, I have made friends with lots of fantastic people – locals and foreigners they are all very generous and kind in many ways. There is a new network of younger Bulgarians and foreigners producing food organically and living and working in a holistic way on the land I feel this is really exciting to be a part of.
Did you find it difficult to set up a business in Bulgaria?
There is always ways to get advice regarding business set up, you can employ a translator who can advise on documentation for a small fee or speak with other similar business ventures. I feel it's best to consider all your options when starting off.
What's been your biggest challenge so far?
Probably the Bulgarian grammar I would have to say!
Tell us all about your Guest House:
The Goat Shed is a tastefully decorated, spacious, self contained gite, it has been fully renovated and refurbished for guests to enjoy, it accommodates two people and has a little veranda all independent from the main house. It is situated next to the Summer Kitchen where you can have breakfast from homemade and local produce.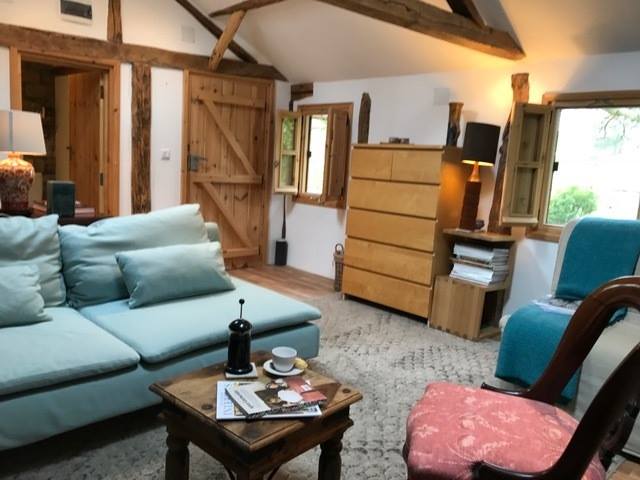 Simply relax in the large garden or enjoy a range of cultural and artistic activities arranged by the owner including visits to local heritage sites. Walks from the village and wine tasting can be arranged. The Chateau/Hotel is a short walk away offering swimming, a bar and a restaurant serving excellent food.
Guests are sent a short activity menu by email in advance of their arrival with suggestions of various activities and pursuits, catering to a wide range of interests so that their holiday can be tailored towards their needs while visiting Bulgaria.
I am looking forward to welcoming lots of lovely guests!!

Tell us about the village of Rupkite
Rupkite is a peaceful and safe neighbourhood and the locals are kind and welcoming. Bulgarian is mostly spoken but many people have English as a second language and many restaurants have English menus available. There are two shops on the main street offering groceries. You can cover the village on foot in an hour and on the edge there are paths to hills, forest areas, a small lake and an ancient roman settlement.


How/where can people make a booking to stay with you?
Guests can book through airbnb's link below:
https://www.airbnb.com/rooms/18073712
People can also contact me through theGoatShed@rupkite on facebook:
https://www.facebook.com/Rupkite/
Tell us about the courses you run at the Goat Shed
I now offer eco art courses at the Goat Shed, based on The Nurture of Nature/Nature of Nurture.
I am offering a unique experience within the village of Rupkite, Bulgaria exploring through creative arts practice the connections, conjunctions, contradictions and confluences between us and the natural world. In our increasingly busy world of technology, what has become normal tends to loose sight of making time to be in nature.
The course aims to spark in you the joy of connecting to the natural world again!
Together, we will explore what can be learnt from nature and how to nurture your talent, your confidence, yourself and others. The workshops involve the use of recycled materials especially from nature.
This short film "Elemental" describes my work and experiences living here:
https://youtu.be/qLQ0UGeRWB4
 My most recent photography/sound exhibition "Straight from the Heart" was inspired by a day in the life of the local people, the land and animals of Rupkite it was exhibited here in Bulgaria and then in London in 2016.
I am currently a member of the Artists Union in Sofia.
Tell us about some beautiful places near your guest house that we should visit:
Plovdiv old town has many heritage sites including an amazing Roman Amphitheatre it is one of the world's best preserved ancient theatres, and has a buzzing artistic district known as the Kapana (the trap)
The Midalidare Spa Hotel at Mogilovo is a great place to visit set in beautiful surroundings. Guests can have a selection of spa treatments and relax by the pool, or have a guided tour of the winery for 7 BGN covering the wine-producing cycles and the rooms where the wines are made and stored. There is also a small museum with an interactive quiz to test one's knowledge.
The wine has won world prizes.
There is also beautiful lake at the edge of Mogilovo village where guests can wander to totally relax, picnic or fish in peaceful, calm surroundings.