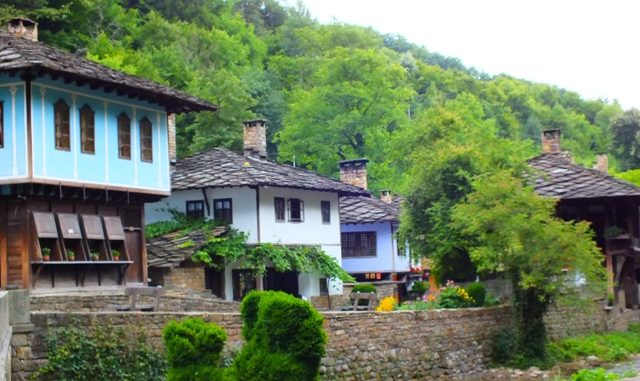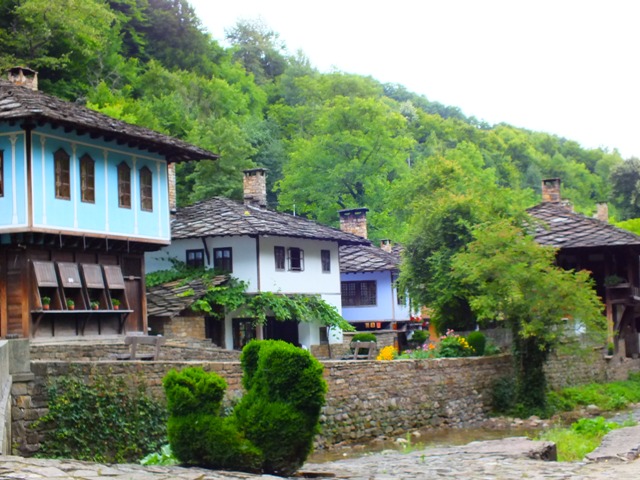 The Etar Architectural Ethnographic Complex is a must visit place if you are in the Gabrovo region. The complex is just 9kms from Gabrovo so can be easily reached by car or taxi. Inside the complex you will find everything you need to spend a truly enjoyable day including restaurants and activities for children.
The complex is an open air museum and its main feature is the traditional water driven machines which are all working exactly as they would have in the 18th century. The mills show how water power was used for all kinds of things such as sawing and braid making. The setting is very authentic and everything about the complex allows you to feel like you are walking through the streets of an 18th century town.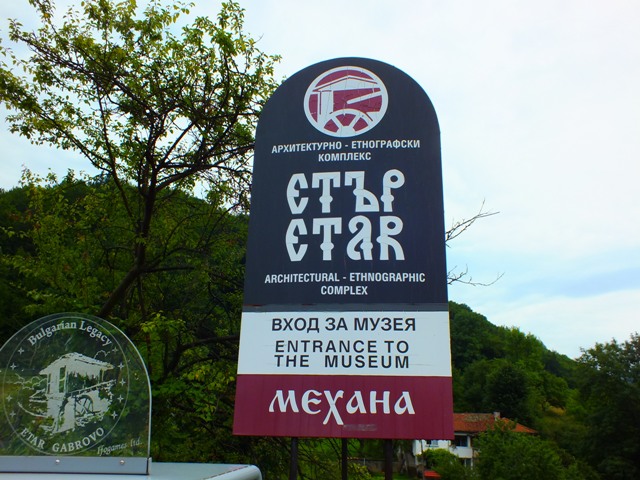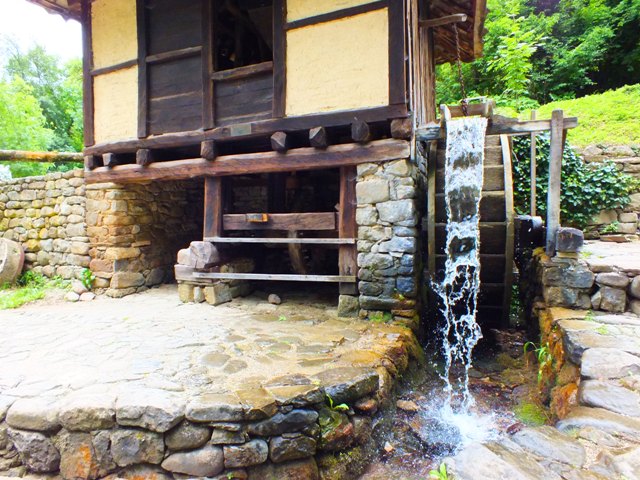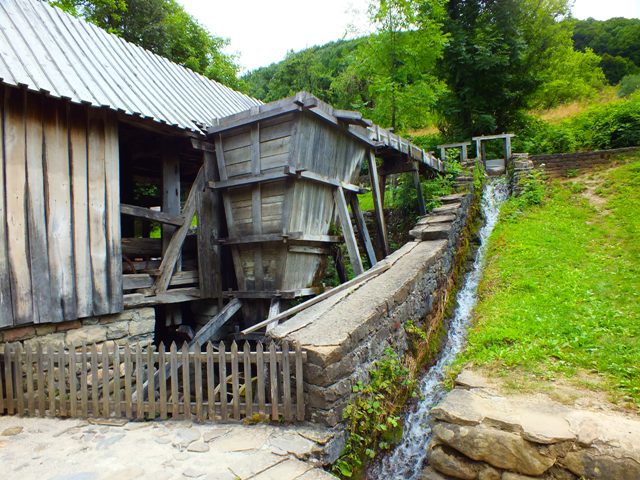 After the water mills you will find the craft street. Here there is a row of workshops all showing how things were made in the 18th century and all of these handmade items are available to buy as souvenirs. You can read more and watch a video I made of a skilled craftsman making lucky horseshoes from iron, which was amazing. The craft street was definitely my favourite part of the complex. The items for sale were all unique and beautiful and it's even more special when you can watch your souvenirs be made by hand.
After spending some time and money in craft street we got caught in a thunder storm! Being an outdoor museum meant that everyone had to find shelter and we hid inside one of the mills until the rain slowed down. The weather was still quite warm so it was actually fun to hide away in an 18th century mill and watch the rain.
When the storm passed we went to the mehana (traditional restaurant) located at the end of the complex. The food here was delicious and really reasonably priced at around 10 leva (5 Euro) per person.
The Etar Architectural Ethnographic Complex is open daily from 9am-6pm in the summer months and 9am-4:30pm in the winter. The entrance fee is 5 leva per person (free for children up to 7 and 2 leva for students).
You can read more about the history of the complex here.