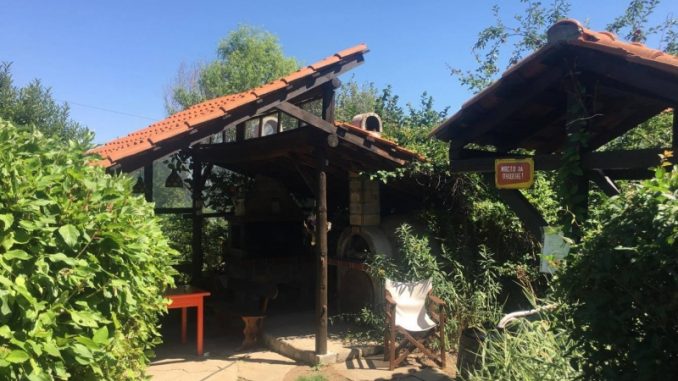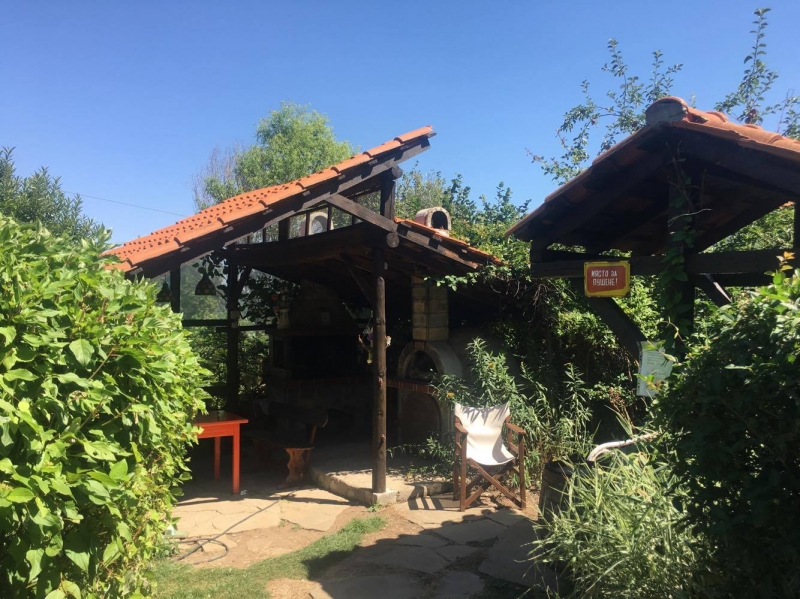 Today I stumbled upon a gem on the way back from Bansko to Sofia. A bio farm, restaurant and hotel, called Moravsko Selo.
If you're travelling to Bansko, from Sofia, you will find Moravsko Selo about 1km down a dirt track off the main road. There's parking for about 20 cars and just behind the parking, you'll see the entrance to the hotel, restaurant and gardens.
What you can't miss as you enter the restaurant garden is the spectacular mountain view. The garden feels private, with tables set apart under the shade of the trees. The only sound I could hear was the trickling of running water from the small pond. There's even a children's park and football pitch to keep the kids entertained while you enjoy the tranquil setting.
Moving on to the food, keeping in mind this is a bio farm and they produce their own vegetables, you can imagine how delicious the salad was! I also had the nicest sauteed potatoes I've ever eaten … and I mean ever!!
There is some produce for sale at the farm too so you can take home some of the seasonal delights!
I didn't see the hotel rooms but I expect that this would be a lovely place to spend a relaxing few days and nights …