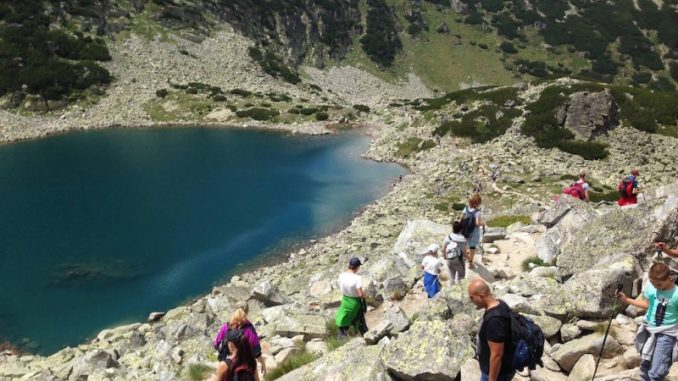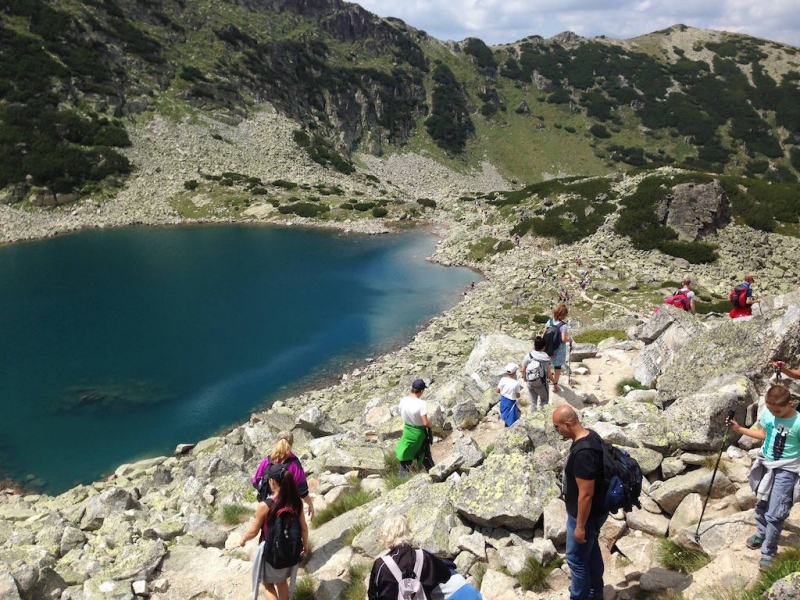 The highest mountain in Bulgaria is called Musala, it's 2925 metres and is located in Rila mountain. I'm going to give you a brief overview of what you need to know if you've decided that this is something that you really want to do and you're planning it already.
Firstly, to understand the level of difficulty, climbing Cherni Vrah on Vitosha is like a walk in the park in comparison to climbing Musala. It's good to wear comfortable trekking shoes as the terrain is quite rocky and even if the weather is good it gets slippery in some places. Check the forecast in advance as you will probably want to avoid any bad weather conditions.
We drove to Borovec in the morning and around 9.30am we were at the queue for the lift. The ticket is 12.00lv return for the lift. A good tip here is when someone is buying the tickets, to have someone else waiting on the queue for the lift as there are two different queues and you don't want to end up waiting for too long. So the first part is around 20 mins from Borovec to Iastrebec which is where most of the ski slopes start. There is a middle stop which you don't want to make the mistake to get off at (as I almost did) if you're on your way to Musala.
When you get off the lift there is a route that took us around 45 mins to get to the hut Musala, which was our first stop to rest. We also took some really nice pictures at the lake there and drank some water.
Then we continued our way to the so called Ice lake which we did in around an hour. We passed by a few other lakes, (I used to confuse these lakes from friends photos that these are the Rila lakes, so there is some similarity you might find). The best thing there was a fresh water stream where we could fill up our water bottles. We could see the Musala peak already and we were excited that we were almost at the top. This last part however was the most difficult from the lake to the peak, and it took us around 35 mins.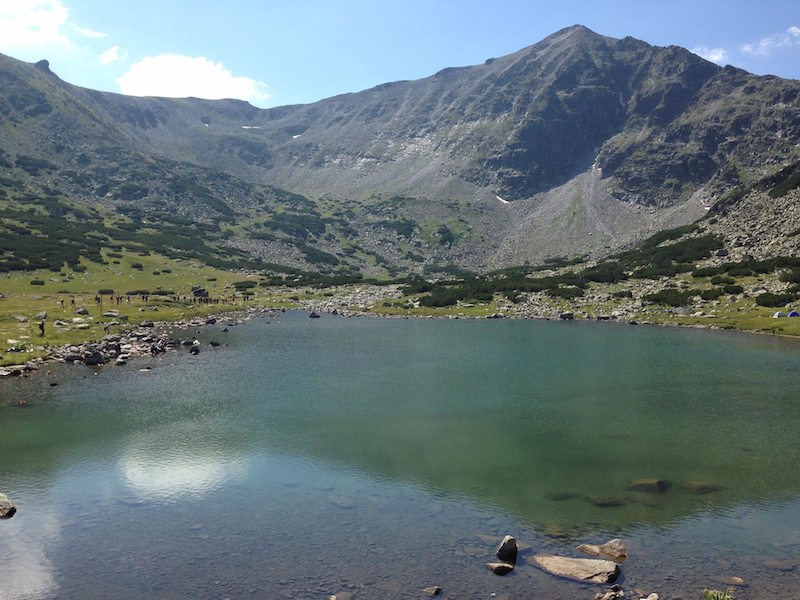 At the top of Musala
The feeling to be at the top of Musala is amazing, the view is spectacular and the wind blowing into your face gives you the sense of freedom. We stayed for an hour to take pictures, enjoy the view, rest and have some food that we brought we us. All in all, it was around 3 hours to go up with all the stops.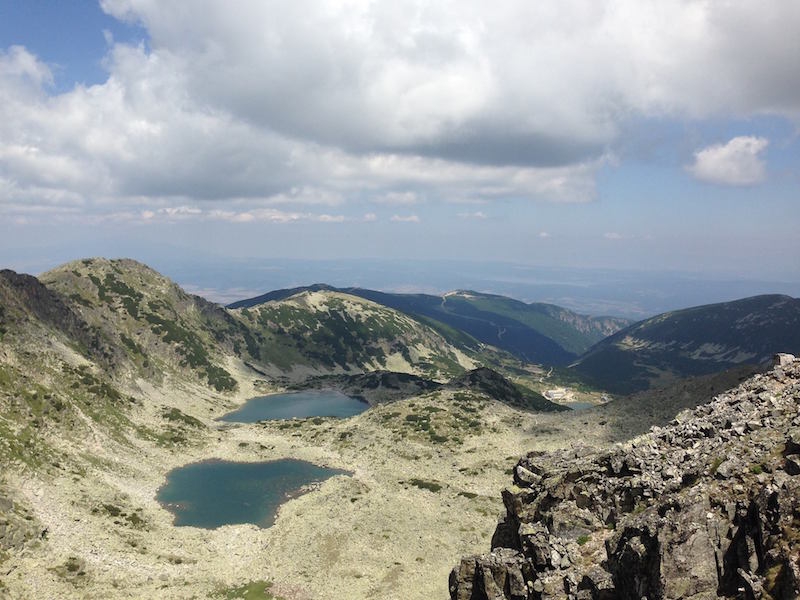 Going down

My thoughts were that going back would be faster than going up, however it wasn't. We had to be careful and walk slowly on the rocks and there were quite few people still climbing up so we had to wait at some points. We got back to the lift around 4.30pm and felt exhausted from walking. Despite the tough route, I was glad that I saw so many parents bringing their small children, walking or carrying them in special baby carriers!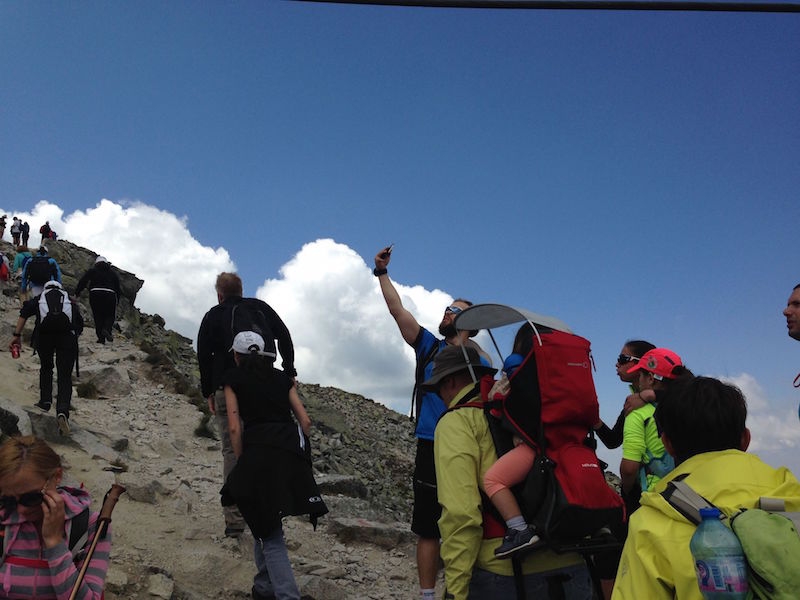 We'd like to thank Krasi very much for writing this post for us and sharing his experience of climbing Musala! 🙂