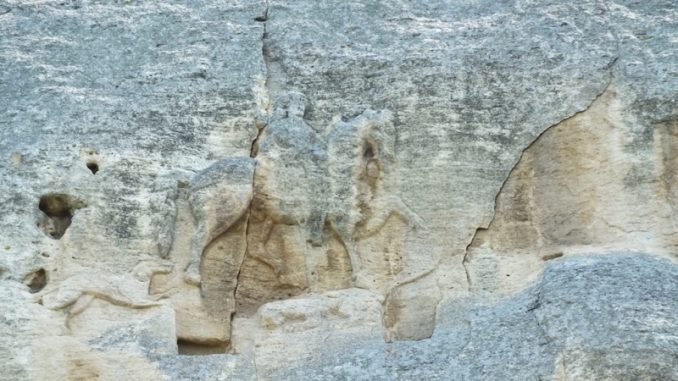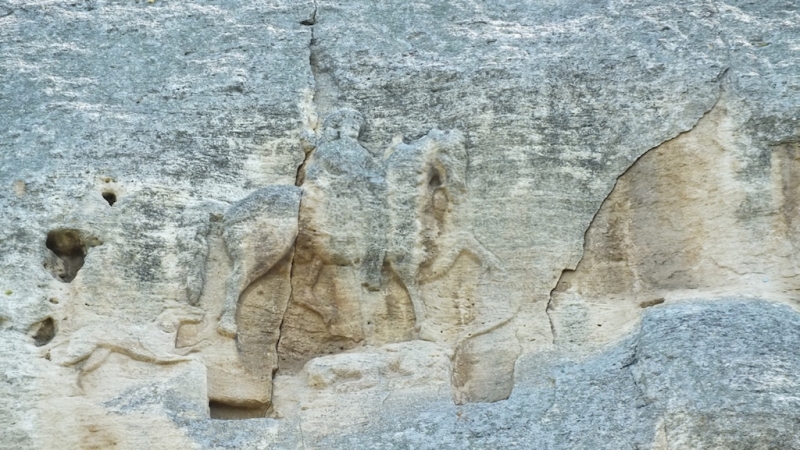 On my recent trip to Varna, I decided that while I was travelling to the other end of the country, that it would be a good time to see the Madara Rider, one of the UNESCO sites in Bulgaria that was still on my list to visit.
The Madara Rider is a rock carving, 23 metres above the ground on a 100 metre high cliff on the Madara Plateau just east of Shumen. The monument, which dates back to the late 7th or early 8th century, shows a man riding a horse, while stabbing a lion with a spear and with a dog running alongside him.
When you arrive at the site you will be able to park the car outside and then head to the small booth to pay the few leva for a ticket. I was expecting to be able to see the carving from the roadside but in actual fact you will need to climb a lot of steps before you will be close enough to see the Madara Rider! When you reach the top of the steps there are some benches where you can rest and admire this work of ancient art. What I found hard to imagine was how someone could have carved this so high up on a vertical cliff face, I spent most of the time sitting thinking about this!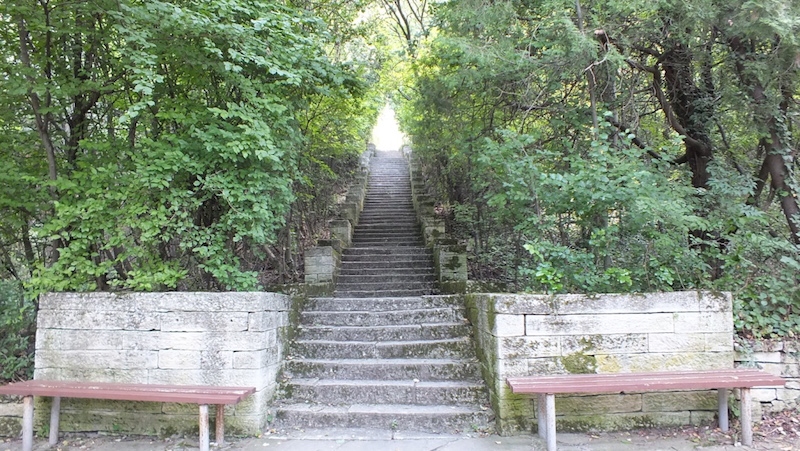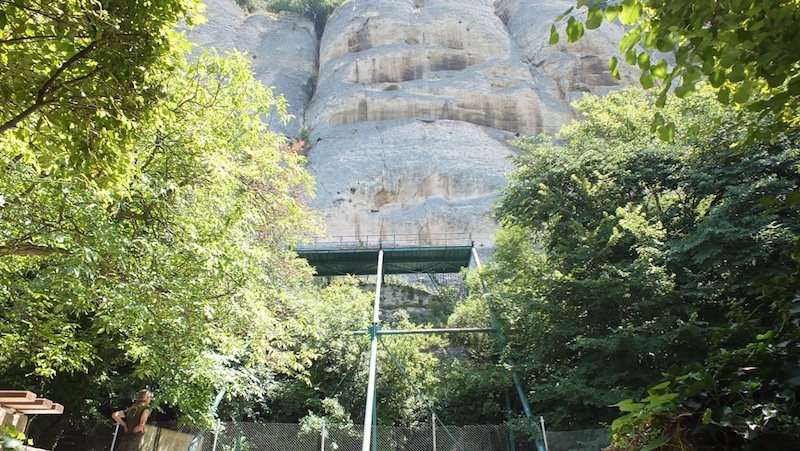 After having a rest and taking some photos, we decided to continue exploring the area by climbing to the top of the mountain to see the fortress. I didn't really know what I was going to see but there was a pathway leading up and it seemed like a good idea to go and see what was there! One word of advice would be to wear comfortable walking shoes and carry some water with you. The climb up took almost an hour, the steps were very steep and it was very hot. It's a reasonably easy climb but I wouldn't recommend taking young children as the steps didn't all have railings and there were plenty of signs indicating that there may be falling rocks!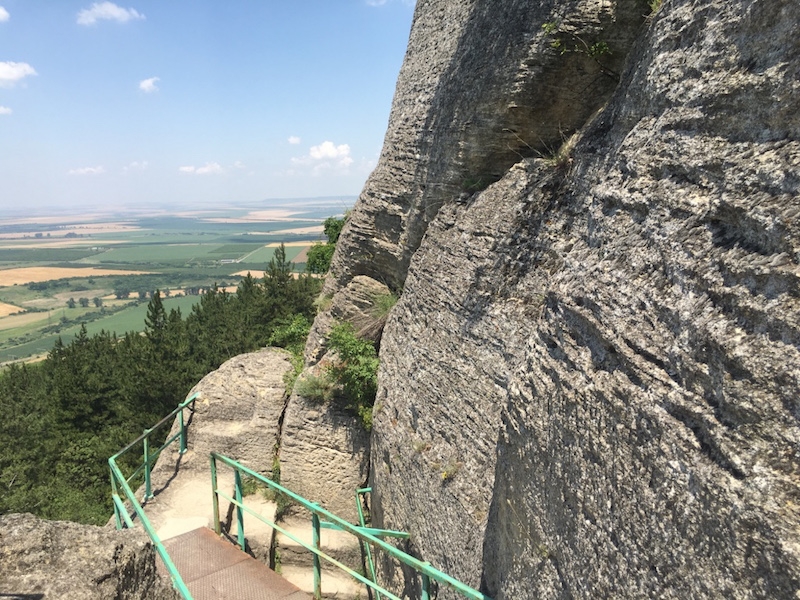 On reaching the top we discovered the ruins of an old fortress. There wasn't any information about it that we could find, however, the views from up there were incredible and made the climb completely worthwhile!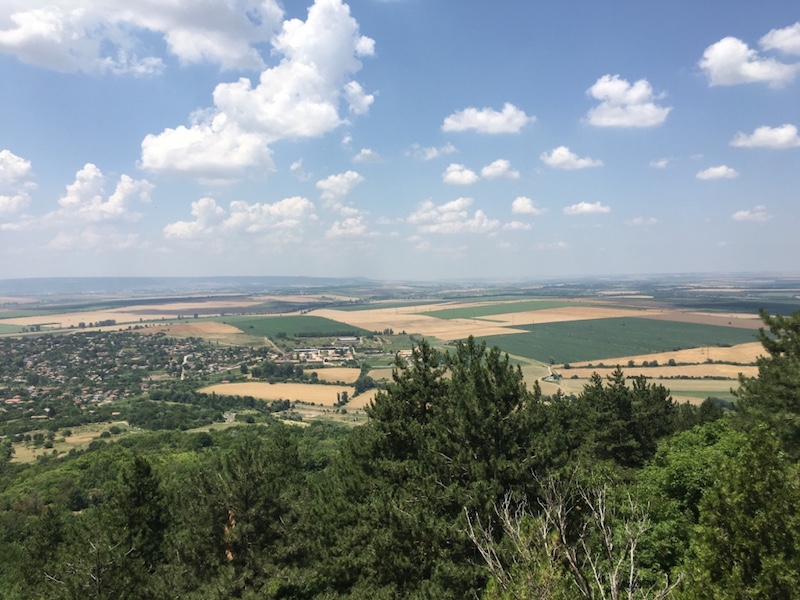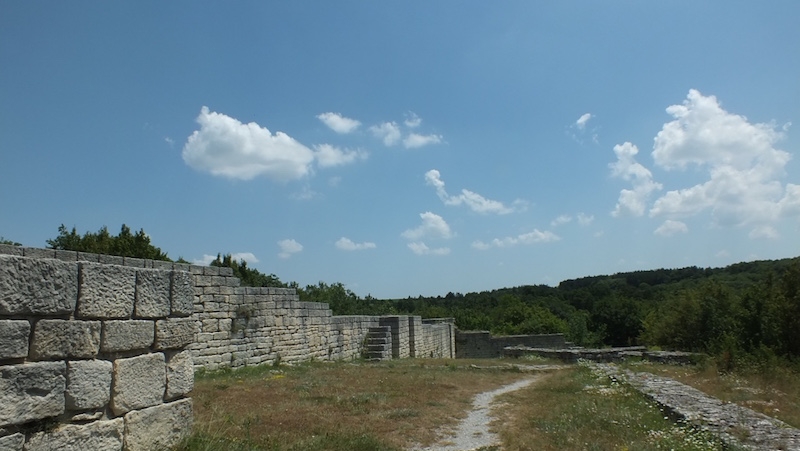 After climbing back down, we then took the opposite pathway and went to see the caves, there is a small church inside and an area used to host open air concerts! We walked for around one more hour and I was wishing we'd packed a picnic as the area would've been perfect for that! This would really be a great place to spend a whole day, not only can you see the Madara Rider, but you can also enjoy the peace and beautiful nature.