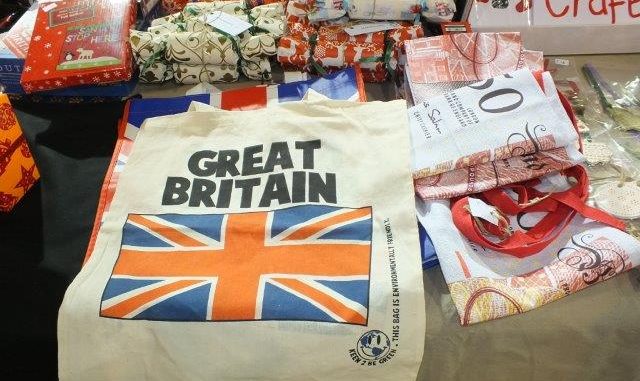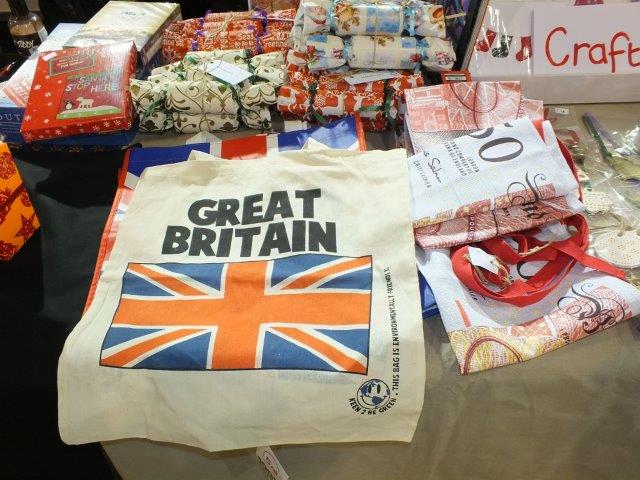 I've just got home from the IWC Christmas Charity Bazaar and am currently sitting with my feet up, enjoying a nice cup of tea with some homemade mince pies. It was my first visit to the IWC bazaar, which this year celebrated its 20th Anniversary, and I had such a great morning I wanted to write about it right away!
The bazaar is held at the Inter Expo Centre in Sofia. Doors are open from 10:30am – 5pm however I will give you a piece of advice, wake up early and get there before the doors open! I arrived at 10am and purchased my ticket (which was 3 leva) without having to queue. I was inside waiting to go through to the bazaar by 10:10am and slightly after this I was allowed inside. While I was waiting I had the pleasure of listening to the Sofia Brass Orchestra who played beautifully, nothing feels more like Christmas than listening to a brass orchestra playing Christmas carols, I loved it. The great thing about being early was that I was able to do a walk around of the entire place, stopping to look at every stand, take photos and appreciate the work put into them before it got too crowded. After 12pm it was packed and there were huge queues of people eager to get inside and join the fun.
So what is the annual charity bazaar? Well, taken directly from the IWC Sofia website "The annual charity bazaar provides an opportunity for countries to proudly showcase their handmade crafts, music, souvenirs, folklore, national cuisine, clothing, literature and now even culture and tradition." They also explain that last year, 2013, they raised over 313,000.00 leva! That's an incredible amount of money and really goes to show the tremendous amount of work that goes into this event.
As a visitor to the event, and still being reasonably new to Bulgaria this was a fantastic way to see just how many different nationalities are here working together. I had no idea that there would be so many countries represented, I counted over 45. Each stand had been decorated beautifully and displayed all kinds of wonderful things. As I walked around I enjoyed a cup of delicious Colombian coffee (and when I say delicious I would even go as far to say one of the best cappuccinos I've ever had!), a tasty homemade mince pie (I'm English and I've been craving these for weeks) some Sushi and some Moroccan mint tea. This was all in the first hour and after that I had to stop myself from buying any more food as I was so tempted to eat something from every stand! I dragged myself away from the food but then got tempted by all of the lovely handmade crafts and souvenirs. I love buying little trinkets and couldn't resist one of the gorgeous handmade dolls that were being sold by The Rojdestvo Hristovo Foundation. I could see that so many hours of work were put into each of these and they really had been made with love. Next I had to buy something from the Dominican Republic stand because I wanted to practice speaking my Dominican Spanish and it was a great opportunity, I came away with some lovely coasters! The Italian stand had so much nice food but I resisted and just grabbed a jar of Italian tomato sauce for dinner and then back at the Japanese stand I treated myself to a bottle of Sake. If I was staying in Sofia for Christmas I would have bought lots more food from the United Kingdom stand too as they had all of my favourites but I'm going home so I will already be spoiled there!
If you plan to visit the bazaar next year just know that you will more than likely spend every leva that's in your wallet and still be wanting more! At least you don't have to feel bad though, you can eat and drink as much as you like on this one day of the year and say that you're doing it all for charity!
Oh and I almost forgot, even Rudolph and some of Santa's little helpers were there today to support the event and wish all of the visitors a Merry Christmas, hope we'll see them again next year! Lastly, a big THANK YOU to all of the organisers and volunteers involved today, it was a huge success and you should all be very proud.
I took lots and lots of photos, too many to post them all here so head over to our facebook page to see them.