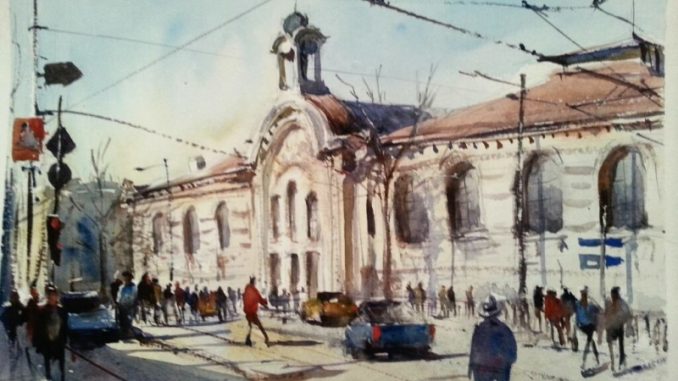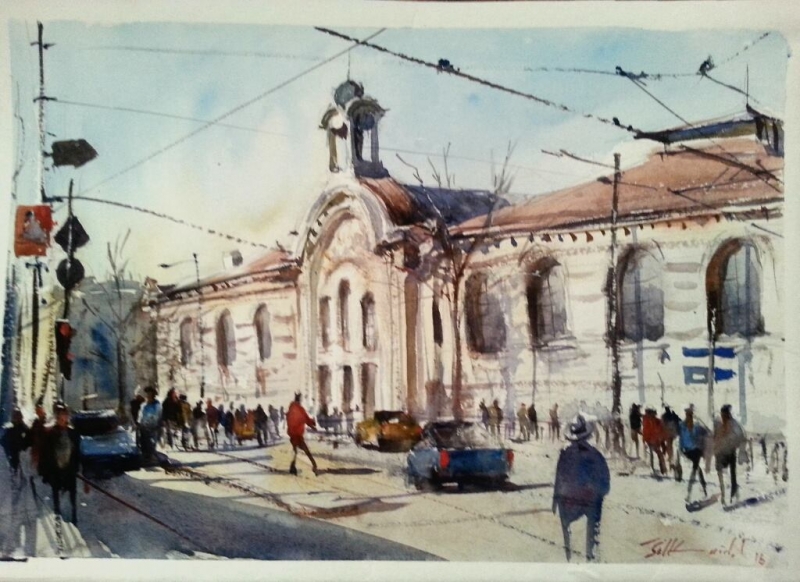 I recently had the pleasure of coming across one of Ilyes Belkaid's paintings of Sofia. I was so impressed that I contacted him immediately. Not only to ask about buying this incredible painting, but also to find out more about his work.
When did you start painting?
My early interest in art, was cultivated mainly by my father, Belkaid Moudjahed, he is also an artist, in different art styles, and he made me smell the art, I mean painting, before learning it or knowing it, it was at very young age. You know what I mean??. I mean the smell of art supplies, like oil pigment medium, canvases, brushes….etc.
Is painting your hobby or a full time passion?
In fact, the painting accounted for all of my life and my feeling….and I am happy of that!
How long have you been living in Sofia?
I have been in Sofia since 1 year ago.
What was the first scene that you painted of Bulgaria?
The first painting I made was in Sofia, the Church Square of Saint Nadelya.
Which is your personal favourite painting?
My personal favourite painting is Bonjour Sofia.

Do you have a website where people can see your art work?
Yes I have my website,  www.ilyesbelkaid.com and my page in Facebook Ilyes Belkaid watercolourist
Have you participated in any exhibitions? Any in Bulgaria?
Yes, I did my first participation was in International Watercolour Society/Bulgaria, it was in lovely Varna, last summer… and it was my first meeting with famous watercolourists, both Bulgarians and international artists. Some respected Bulgarian artists names who were there included, Selma Todorova, Ivan Dodov, Andrian Bekiarov….
When and where will your next exhibition be?
My next paticipation will be April 2017 with famous Artists of Bulgaria in an international exhibition FabrianoInAcquarello and UrbinoInAcquarello in Italy. And next May I will do my own exhibition in Галерия "Абсент.
Have you found any good groups or gatherings of artists in Sofia?
As I told you before, I am so happy because I found many respected names in Bulgaria, and I have the honour to meet them here.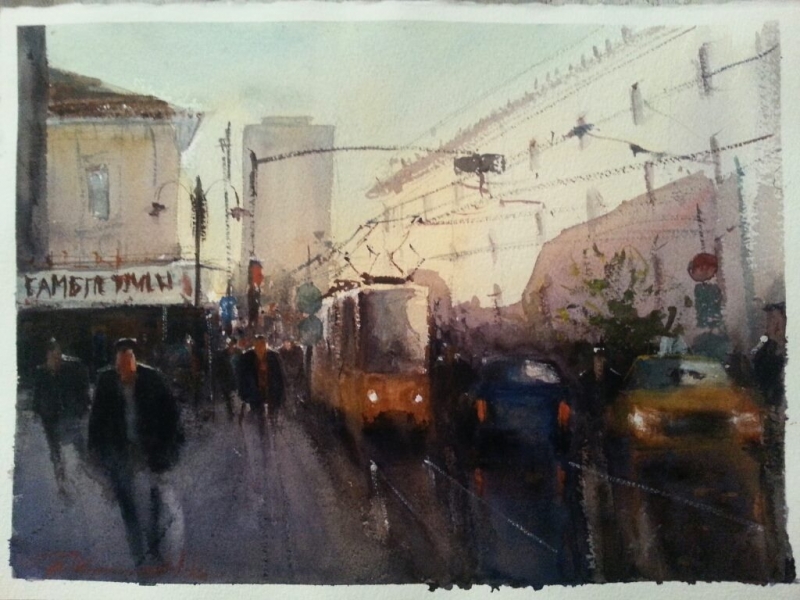 If you'd like to see more of these incredible paintings, and to inquire about making a purchase, please do check www.ilyesbelkaid.com and Facebook Ilyes Belkaid watercolourist