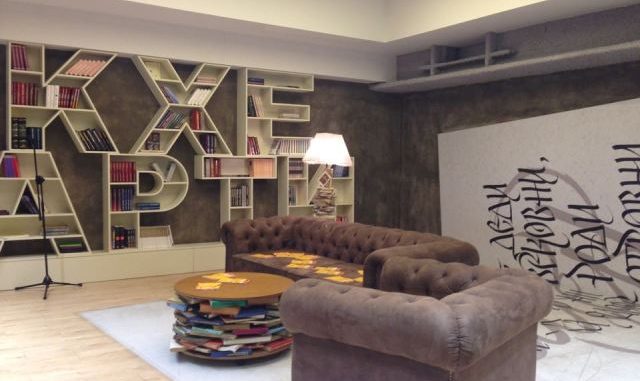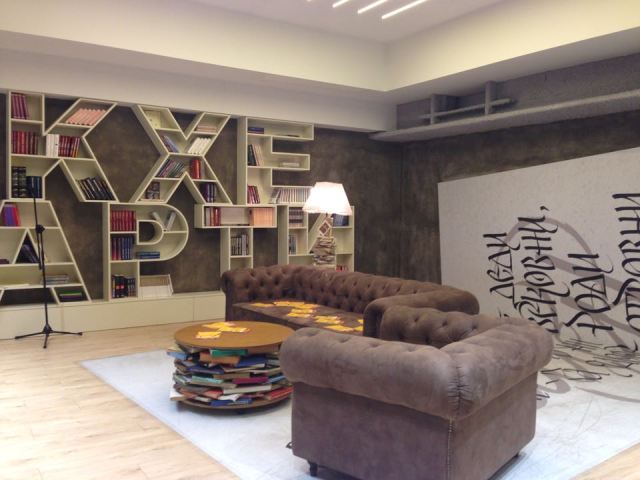 I think this may become one of my new favourite places to relax in Sofia! Club Peroto (Club Feather) is a library club and cafe situated at the National Palace of Culture (NDK) in Sofia.
The atmosphere here is peaceful and friendly. You'll find people reading, people working (they have free wifi) and small groups of friends enjoying coffee together. There are comfy sofas and tables and chairs and every wall is covered with book shelves full of books. I couldn't find an English book section – however, I'm happy for now to go with my own book and enjoy the venue. I'll also get in touch with them and see if they have some books in English, or perhaps if we can help arranging some for their collection. Club Peroto is part of the National Book Center and all the proceeds are used to support Bulgarian literature in some way.
What's even more interesting about this library is that it is open 24/7. This could be a nice place to spend a late night studying or simply enjoying some peace and quiet if you don't feel like going to a bar! Also, for any coffee lovers out there, the coffee at Club Peroto is very good!
To find Club Peroto, head to NDK and if you are standing in front of the main entrance area (with Memento on your right and Costa on your left) walk around to the left side of the building and up some steps to the entrance where you will see the sign клуб перото.