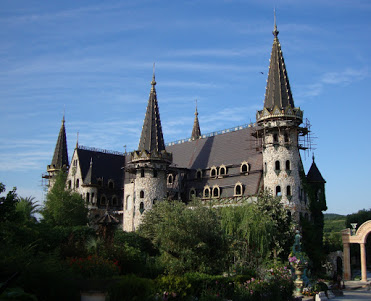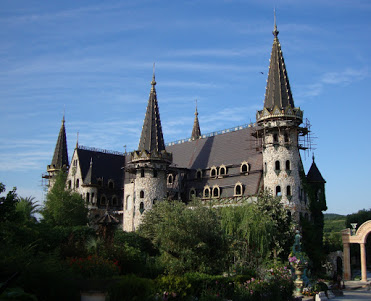 This may look like something from a fairy tale but you will find this incredible place about 5 kilometres from Sozopol. It's called The Castle of Ravadinovo.
We found it by accident, we were driving around, slightly lost and saw the towers of the castle in the distance. Curious, we drove closer and went to investigate.
At the gates we were charged an entrance fee of around 10 leva (5 Euros) each and were told we could explore.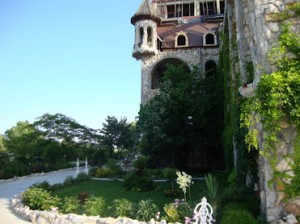 At the time of our visit, Ravadinovo castle was still under construction, it actually had been for about 20 years! It's a huge project but even with the work taking place, this was still one of the most breath-taking and romantic places I have ever visited.
The landscape is beautiful and the atmosphere is so serene. On a hot summers day you can just sit by the lake, watching the swans gliding around and listen to the birds sing. You really can relax for hours here.
You will also find an incredible wine cellar where you can enjoy a glass of Bulgarian wine, if you're brave enough to go down those stairs that is!
It's been a while since my visit to Ravadinovo Castle but I can't wait to go back, see how it looks now and update this post! You can also take a look at more photos on their facebook page.