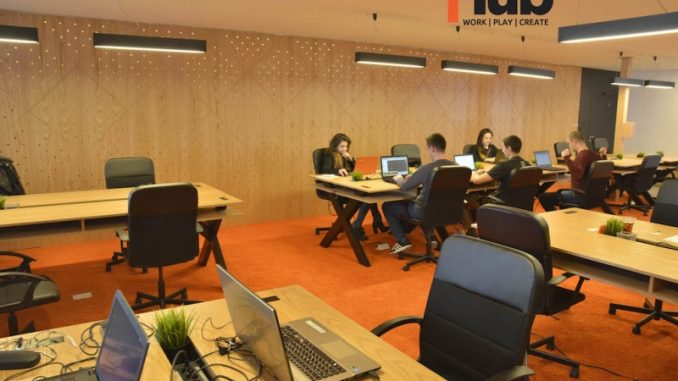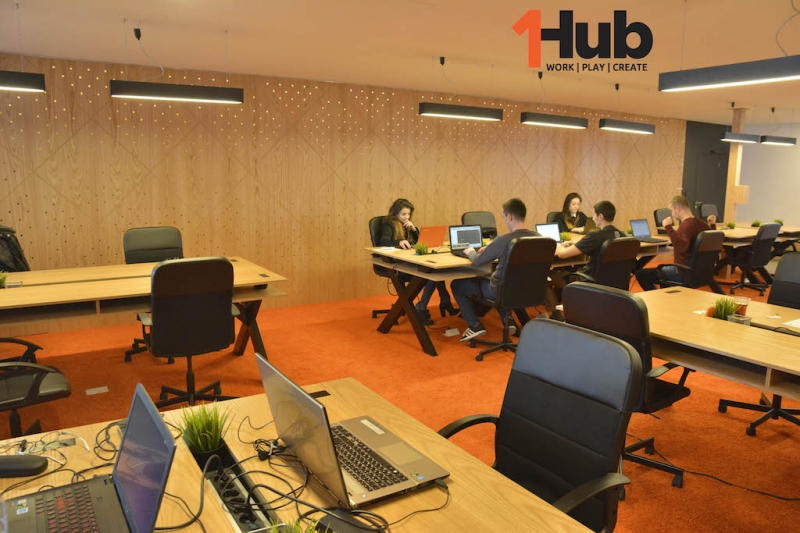 As I have been searching for exciting new startups to feature, it seems very appropriate that our next startup of the month is 1Hub, a co-working space for startups and entrepreneurs! I spoke to the founder of 1Hub, Mihaela and asked her to tell us a little more about what they've been doing since they got started. I can't wait to spend some time at 1Hub, not only is it a great place to get some work done, it's also the perfect place to meet some of the coolest startups and entrepreneurs in Sofia!
"1Hub is a coworking space in Sofia, Bulgaria where IT, entrepreneurs and creatives collaborate and grow the impact of their work! Located right next to the biggest IT Academy in Bulgaria – Software University, we host the teams of top IT companies like Crowdio, XS Software, Fury Studio, Half Brick, U Tech Bulgaria, Dev.bg, Remote Admins and many more. Our top priority is to select and meet the gamechangers in our ecosystem and provide them with the creative environment to bring the best out of them to the world! We believe that innovation is born when you intersect different people from different fields of expertise and facilitate their communication – this is our mission! The strategic location of the Hub is our answer to the upcoming shift of all kind of business towards IT-related business – with us, you can find the potential and talented people to grow your existing business or launch your new idea. We are startuppeople-oriented as we believe that normally startups fail – therefore, we look for the right environment and activities to save them from their normal state of failing. We launched a pre-accelerator program in March, and already created 6 startup companies from scratch – the winner from our first edition is http://www.rentatoyeu.com/.
We look forward to expand and grow our community as we plan lots of tech and non-tech events, as well as community activities – such as football, tennis tournaments, board game nights, cinema nights etc."Let us welcome you to 1Hub with our 360 video tour – click here.Follow us on Facebook, Instagram, Twitter and visit our website for information!"
Do make sure you check out 1Hub and give them a follow!