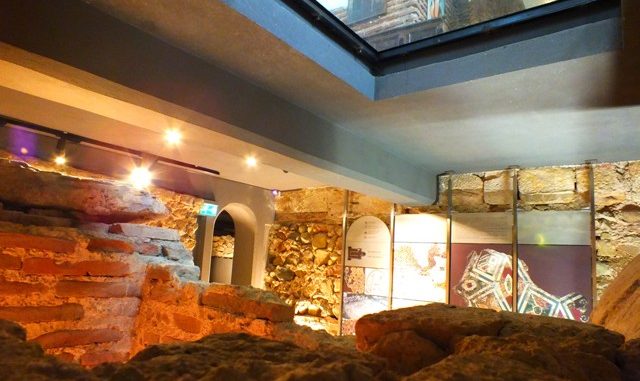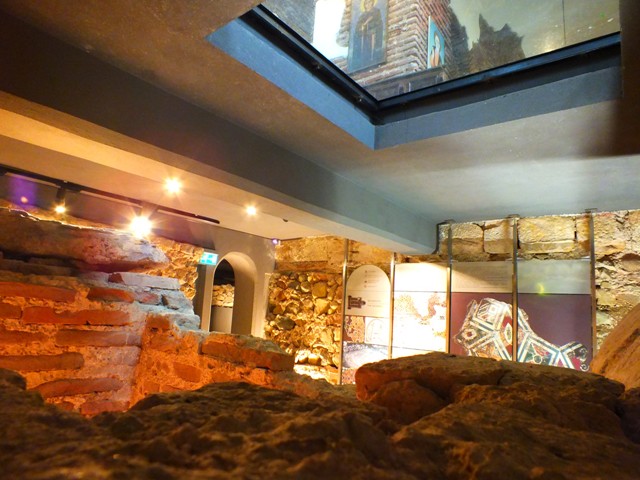 Explore the centre of Sofia and you will find a number of surprises! This is exactly what I did one rainy weekend while my brother was visiting me. We had planned to go to the Rila Lakes, however, the weather had turned bad, so instead we decided to explore Sofia a bit further. A friend told us there was an underground museum in the Saint Sofia church (Sveta Sofia) so we went along to find out more …
When you enter the church you will see some steps on the left hand side, these steps will lead you down to the museum under the basilica. The museum is open from 10am-4pm (closed on Mondays) but do remember when you enter that it is a church so you should be quiet. We went on a Sunday afternoon and there was actually a wedding taking place when we went in!
The entrance fee was around 6 leva per person (about 2 leva if you have a student card) and you are then free to spend as much time as you'd like looking around the 4 underground levels.
The museum displays over 50 tombs and 4 churches, dating back to as early as the 4th century. There are projector screens showing short presentations (with English subtitles) which will tell you all about the history of the churches on this site.
The museum is well worth a visit, although if you are claustrophobic or if you find the idea of lots of tombs underground a bit creepy, you may not enjoy it so much! I thought it was amazing and it's definitely another 'hidden gem' that Sofia has to offer.