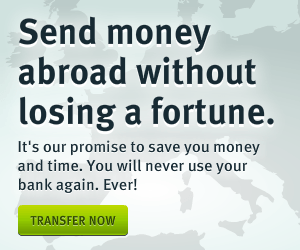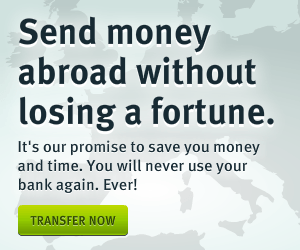 If you live abroad for work or study then you probably need to transfer money home from time to time. I've found that using the bank is not only a complicated process but also expensive.
The first time I wanted to send money from my bank here in Bulgaria, they charged me about 20 euro to send it plus I had to manually fill out lots of forms to process the transaction. Then when I received it in the UK, my local bank also charged me!
Fortunately, soon after this horrible experience I discovered Transferwise. Sending money abroad with Transferwise allows you to send between banks without large fees or bad exchange rates. You create an account online, add your details plus the receivers details and enter how much you'd like to send and from and to which currencies. It tells you how much the recipient will receive and how long the transfer will take. You then simply use a debit card to pay (you can make a bank transfer to Transferwise too but this is slower) and they will process it right away. Whenever I've used it I have sent up to 1000 euro and paid no more than five or six euro as a fee. Because they send the money in your recipients local currency they also don't pay any fee with the receiving bank and usually the money arrives the same day! It's brilliant!
It's so simple and I really couldn't fault anything. I've had to contact them once too with a question and their customer service was great! I also read recently that Sir Richard Branson has invested in the company so it's just going to get better and better I'm sure.
Let us know below if you've used Transferwise before and if you found it helpful?