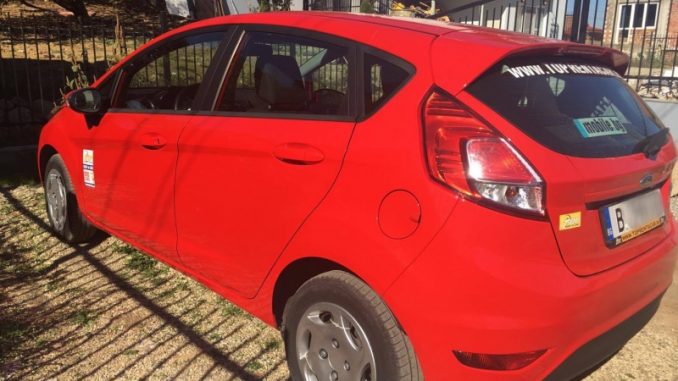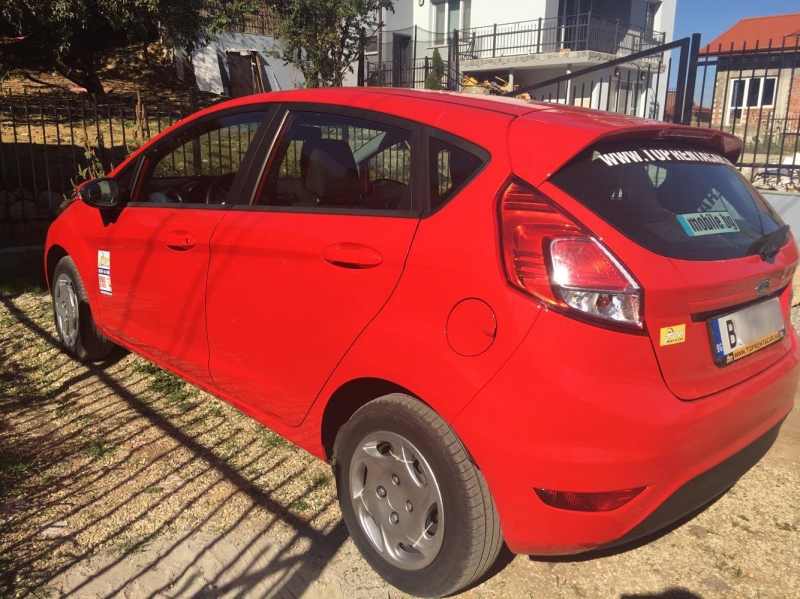 Many people ask about which car rental company they should use in Bulgaria. Most of us want to be sure that we will be renting a car from a reputable company who provide reliable, new cars.
I recently needed to rent a car from Sofia Airport and made my arrangements with Top Rent A Car. I've heard many good things about them so I checked their website for prices and for what I was looking for (a small, new car) they were offering the most competitive prices.
I booked a Ford Fiesta and arranged an airport pickup at 10pm. As promised, the Top Rent A Car representative was waiting for me in arrivals and we made our way out to the car park. We jumped into the bus and drove about 3 minutes to their office where my car was waiting.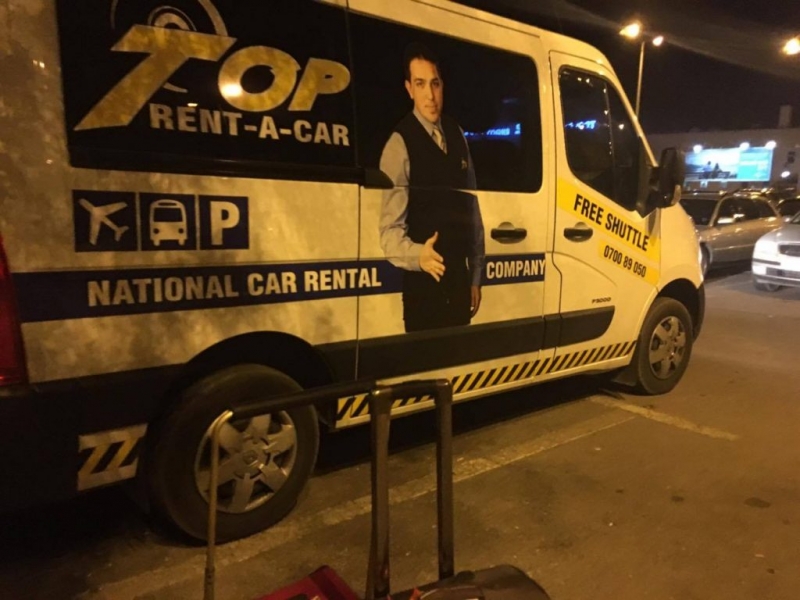 At the office we organised the documents and payment and then checked the car together for damages. I was also given a detailed explanation of how the insurance works. It's important to understand the different levels of insurance as the basic insurance will cover you (minus excess) if you have a non-fault accident, but not if the accident is your fault. As police reports are compulsory in Bulgaria, the person at fault will usually be identified very quickly. Even if you are a careful and experienced driver, you probably won't be used to the Bulgarian roads so I would highly recommended you take the full insurance option, just to avoid any risk.
Once the car was checked we loaded in my luggage and I was ready to leave. The whole process from the airport to driving off took no more than 30 minutes, which was fantastic.
As for driving in Bulgaria, that's still an adventure! Although I must say, most of the main roads are very good and if you have GPS on your phone it's even easier! Parking can be a bit tricky in the centre of Sofia as it's busy, but I tend to avoid that by parking somewhere just outside and then jumping on the tram!
It's very important to remember to keep the car document wallet with you at all times, never leave it in the car or at your hotel/home. You should also always carry your ID / Passport and driving license. Day time headlights are also compulsory in Bulgaria and speed cameras / Police checks are quite common on main motorways, so always stick to the speed limit!
If you do venture out to explore Bulgaria by car you will find that most places can be reached by new motorways, but there are also some beautiful scenic routes too. If you're not in a hurry, don't be afraid to take some detours and even get lost!
Check prices and availability for your next hire car here: