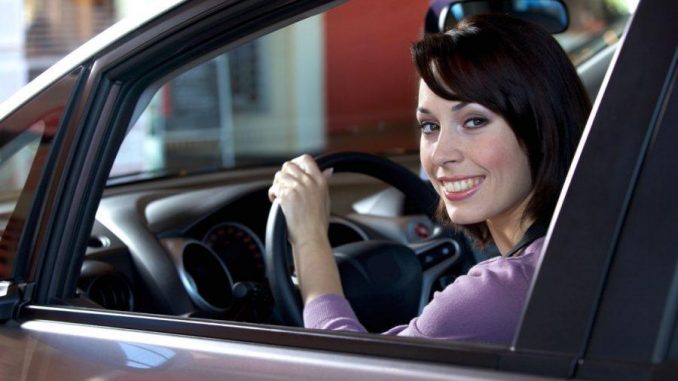 Bulgaria is a rather large country, so the best way to get around is by driving in Bulgaria. This means that you can quickly move from place to place, checking out the history, landscapes, and of course, the fantastic beaches!
Hiring a car in Bulgaria isn't difficult at all. There are countless ca rental companies, and most of them are located in the major towns and cities. Whichever airport you fly into, you will also find several companies with offices based there. Having so much choice means that you need to put more care and attention into picking the right company for you, as well as doing some research into which Bulgarian cars are available and into Bulgaria driving laws. Every country is different!
In this post, we've compiled the best car rental tips for driving in Bulgaria.
Top Car Rental Companies Serving Bulgaria

Car Rental Bulgaria (Based In Sofia)
Rentalcars.com
Top Rent a Car Sofia Bulgaria
Budget Car Rental Bulgaria
Hertz Rent a Car Bulgaria
Savoy Rent a Car Bulgaria
Car Rentals Bulgaria
CarRent Bulgaria
Europcar Bulgaria
Autojet Car Hire Bulgaria
Motoroads
Top Rent a Car Sofia
Rent a Car Automatic Bulgaria
Choice Car Hire Sofia Airport
Autorental Bulgaria Ltd
Car Rental Tip Bulgaria 1 – Paperwork Required
To rent a car in Bulgaria and legally drive it, you will need an International Driving Permit, as well as your full driving license (both parts). Also, you should carry your insurance, passport, and any paperwork which the car rental company give you.
Car Rental Tip Bulgaria 2 – Items You Need To Carry
By law, there are certain things you need to have in your vehicle when driving around Bulgaria, these include:
Headlight beam deflectors – These should already be fitted in all Bulgaria cars that you can rent, but do check to make sure.
Warning triangle – If you break down, you have to have a warning triangle handy.
Reflective jacket – Check if this is in the car already, because if you need to step out of your car on a motorway, it's law to wear a reflective jacket.
Fire extinguisher and first aid box.
Car Rental Tip Bulgaria 3 – Rules Of The Road
In Bulgaria, you drive on the right, and you overtake on the left. You should also remember to leave your headlights on at all times, even in the daytime, and dipped so as not to dazzle oncoming traffic. If you are in a town or city with trams, remember that they have the right of way.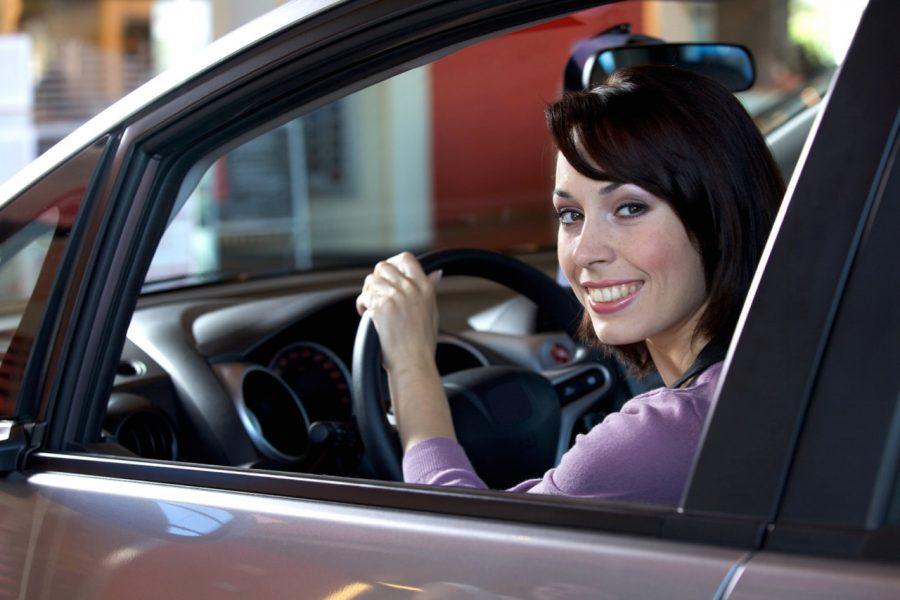 It is forbidden to sound your horn in an urban area between the hours of 10 pm and 6 am, unless this is to prevent an accident. You should also always wear a seat belt, regardless of whether you are the driver or the passenger.
Drunk driving is also a massive no-no in Bulgaria, as with many other countries, and the legal limit is very low, at 0.05%. The best advice is just not to drink when you intend to get behind the wheel.
Car Rental Tip Bulgaria 4 – Travelling With Children
Road rules in Bulgaria are very tight regarding restraining children in a car, and this means that a child under the age of three is not able to go in a car if it doesn't have child restraints. If the child is over three years and less than 150 cm in height, they can go in the car without restraints, but they have to sit in the back.
Car Rental Tip Bulgaria 5 – Speed Limits
The Bulgarian authorities are very strict on speeding, so always adhere to the following limits:
50 km/h in urban areas
90 km/h away from urban areas
130 km/h on motorways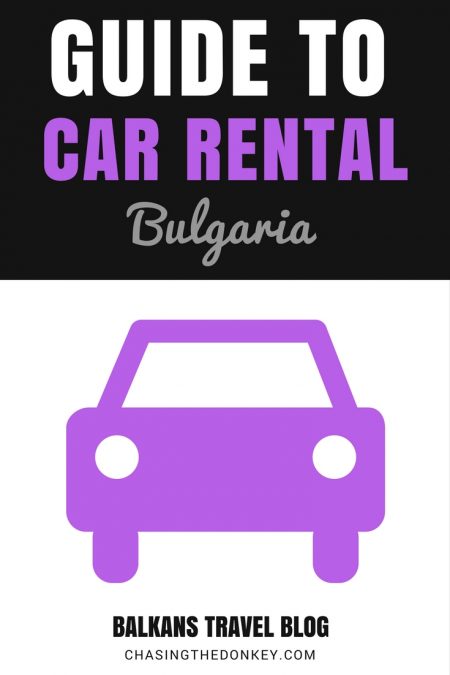 PIN THIS!
Car Rental Tip Bulgaria 6 – Parking Issues
Particularly in the larger cities, such as Sofia, parking can be hard to find during busy times. It's worth noting that parking is forbidden anywhere it could cause an obstruction for traffic. Additionally, you should only park where there are signs that tell you that you can do this. If you are on a one-way street, always park on the left.
Certain parking areas are only valid for set amounts of time, and this will be clearly marked. If you go over this period, you may find yourself with a spot fine and even a wheel clamp, which might be expensive to have removed. If you have your car towed away, expect a hefty fine and a lot of hassle.
Car Rental Tip Bulgaria 7 – Fueling Up
You won't struggle to find a petrol station anywhere in Bulgaria, as these are very frequent, with the main cities and towns being open 24/7. Do not use the red pumps, as these are intended for service vehicles only. You need to pay for your petrol in cash only. However, the larger stations in Sofia do accept credit cards.
Car Rental Bulgaria Tip 8 – Costs, Rules, And Extra Charges
Picking up and dropping your vehicle off at the same location is the best idea unless you want to be charged extra.
When you get your rental contract, check to see if there is any damage on the car there and then, and have it noted if there is. If you don't do this, you may be blamed and charged for it when you return.
Refill your car with petrol before you return it back. Otherwise, you'll be charged.
You need to be at least 21 years old to hire a car in Bulgaria, with at least a year's experience.
Driving In Bulgaria
Now you know the road rules, what about where to go? Buckle up, let's start driving in Bulgaria. Here is where to go:
Plovdiv. Stroll around the Old Town and central alley.
Hike the 7 Rila Lakes. These lakes are a 2 hour drive south from Sofia take a look here.
Visit The Rila Monastery. A UNESCO site and one of the most amazing places in all of Bulgaria.
Other Bulgaria Travel Blogs You May Like
Things To Do In Bulgaria
Things To Do In Sofia
Things To Do In Varna
Best Day Trips From Sofia
Bansko Ski Resort
Bulgarian Festivals