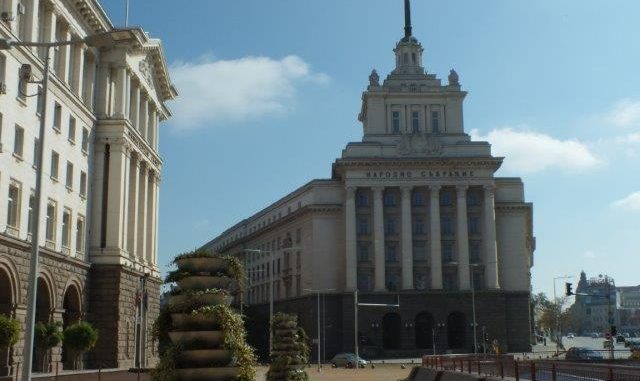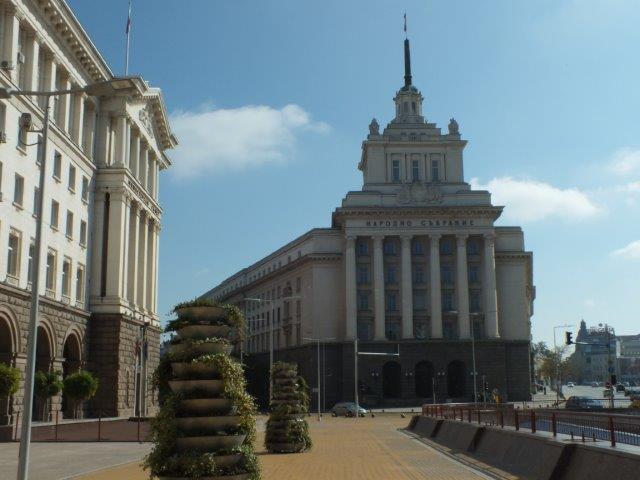 Just a regular day…you wake up and do your morning routine: coffee, shower, walking the dog, running to take the bus (the next is in 20 minutes!). You go to school and sometimes skip "the boring" lessons. When school is over, it is time to chill…with friends, with a beer in a park in beautiful Sofia. On the next day it is all the same: coffee, shower, walking the dog, running to take the bus (yes, the next is in 20 minutes!). At some point it is all about routine…and you become nervous. Your city, your home, your friends you take as granted and what is worse, you stop appreciating; they even start bothering you. The city with its dirty streets, the people who don't smile anymore…
Another regular day…you wake up but you are no longer a student. You wake up and realize that time flies. You wake up and see it is time to make a decision – what to do next. I decided to go and study abroad. Why? – because I wanted to test myself. I needed to live alone to understand if I am responsible enough. And, honestly speaking, my decision has almost nothing to do with the economic situation in Bulgaria!
After graduating, I had an amazing summer, travelling to all wonderful places in Bulgaria. Historic cities, green forests, blue sea and golden beaches. Adventurous yet relaxing trip. A trip that helped me discover all national treasures. Treasures that worth visiting. In the fall of 2013 I went to Berlin. I was accepted to study International Business in English. So, I packed all my life in exactly 2 suitcases and I headed towards my next adventure.
Initially, I was very happy. I was astonished by the life in "the big city" and what is more – by the different faces of Berlin. Cosmopolitan yet historic city, rich in culture and nature. Did I miss my family and home? Actually no! Thanks to applications such as Viber and Facebook I was able to communicate with them and I didn't feel their absence. My dog Gabra is the only one I was really missing, but let's face it: "home is where your dog is"! 🙂
3 amazing months had passed and in December 2013 I went home for the holidays. I was so happy and excited. My mum had prepared all my favorite dishes and my dog jumped on me the moment I entered my house. After almost 3 years, I still remember this moment of joy! Actually, I think that I will always remember it…always and forever! On the next day I woke up in my bed and the feeling was…nostalgic. I realized how important was the decision I had made, leaving my family and home behind. Visiting my favorite places and walking in my neighborhood, I was wondering if I had made the right decision. Almost hesitating about it, I hipped on the plane to Berlin.
I arrived in Berlin…and another 2 years of my life flew by. Coming home and leaving again I started to see Sofia in a different way. I was able to realize how beautiful and culture-rich it is. Was I blind for so many years? Was the city developing and flourishing? I cannot tell. I can only tell that it was fascinating me again and again. And I was willing to share my impression and stories with all my colleagues and friends in Berlin. I started telling them about our culture, cuisine, history. They were listening and keen to learn more about Sofia and Bulgaria…and I was, in turn, happy and proud!
Of course, it was not all nice. Some people were, in fact, prejudiced, demonstrating their negative view about Bulgaria and its citizens. At the beginning I was frustrated but soon enough I realized there is no reason to be mad at someone who has subjective opinion. Then I started to tell them about Bulgaria even more enthusiastically and the positive outcome came with no time. More and more of my friends and acquaintances became interested in our country.
About the increasing popularity of Bulgaria and Eastern European region evidence the last project I was working on. As a part of the Marketing department of FlixBus GmbH (a long-distance bus provider),
I was developing the website for Bulgaria and at the moment I can proudly stay "FlixBus is already in Bulgarian". For more information, please visit: www.flixbus.bg
One regular day…what's next?!!
Anna-Maria Metodieva