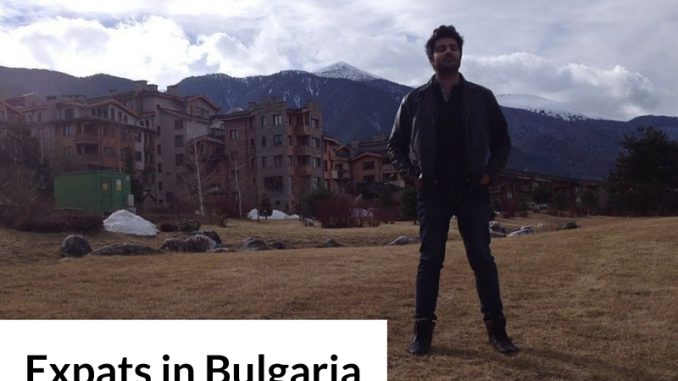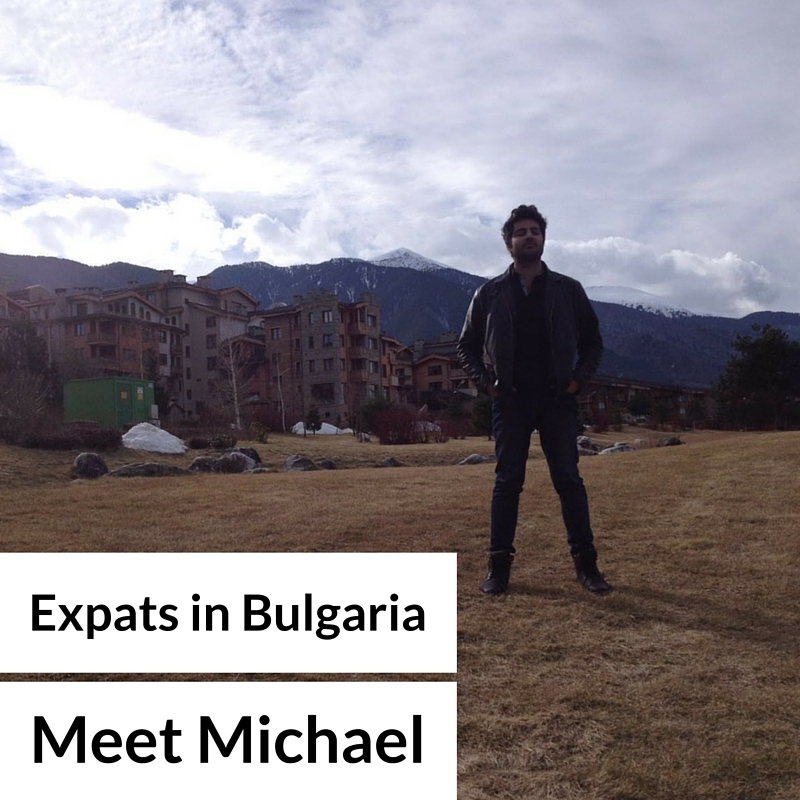 Michael from the UK told us about his spontaneous decision to leave London which resulted in him starting a new life in Sofia!
Why did you choose Bulgaria and how long have you been living here?
I have been in Bulgaria since October 2015. One day driving home from work, a ritual that was an integral part of a solid, established routine, I just felt like driving and driving. Where? Somewhere where the plugpoints were not the same as the UK. And the language and alphabet would be new to me. So I made a list that night – of what I wanted to keep in my life if I could start again tomorrow – and it was a short list. Once my life reflected that list I got in my car with one suitcase – bound for Europe…and having been browsing Rightmove for property in Bulgaria…I thought only one way to see what it is actually like….
What are you doing in Sofia?
I stopped in Sofia with the intention to stay only one night to rest and continue to the countryside towards to the coast. But little did I know I would make friends within a day, end up in Tokuda hospital for an operation on my face and before I know…be settling in Sofia – so much so that I decided to undertake my property project here. Before I knew it I made it home and even found a job.
What's your commute to work like?
I love it – roads are big, I adore driving – and the mountain view from everywhere in the city – and being a motoring journalist I have driven in a fair few countries – and actually Bulgaria I think has it all for me.
Has anything about life in Sofia surprised you?
I love the views, social life and pace of life. Eating out is a pleasure, and there are always new places to try. It has a lot of charm. I guess I feel at home here. And free wifi everywhere!
Are you learning Bulgarian?
Yes – slowly but surely – from friends and colleagues
What do you love the most about living in Sofia?
The fact that everything here looks good.
Is there anything you don't like about life in Sofia?
I actually can't think of a thing…why don't you ask me about what I don't like about life in London – I will write you an essay! 
Do you own or rent your property?
I own it.
How easy / difficult was it to find and renovate your property?
Actually…ironically…it was the easiest project I have ever done – I was blessed with good people who crossed my path. Finding it was easy as I knew what I wanted 
How do you spend your free time? 
Always with friends – each night I am out of hosting something at home – or attending some kind of event, or road trip for the weekend. Occasionally I have a day where I stop the clock and sit and relax on my balcony – but before I know I have had a text from someone somewhere and something exciting is going on – and off I go. Life was never like that in England.
If you could give one piece of advice to someone moving to Sofia, what would it be?
Sign up to Internations – it is a social site to meet new people – and you will never be alone. And feel free to reach out to souls like myself who have done it all here – bought a place, renovated it, registered a car as Bulgarian from the UK, found a job, got the ID card etc etc