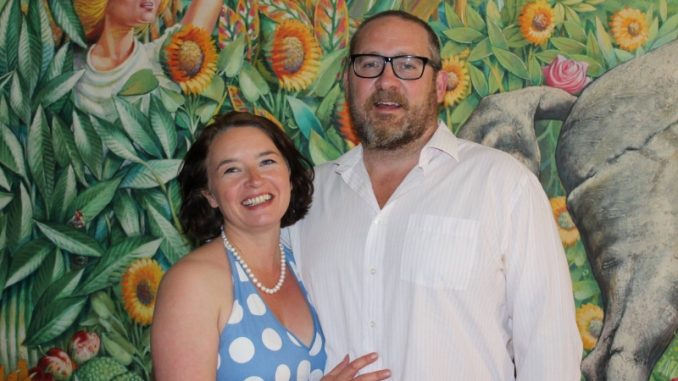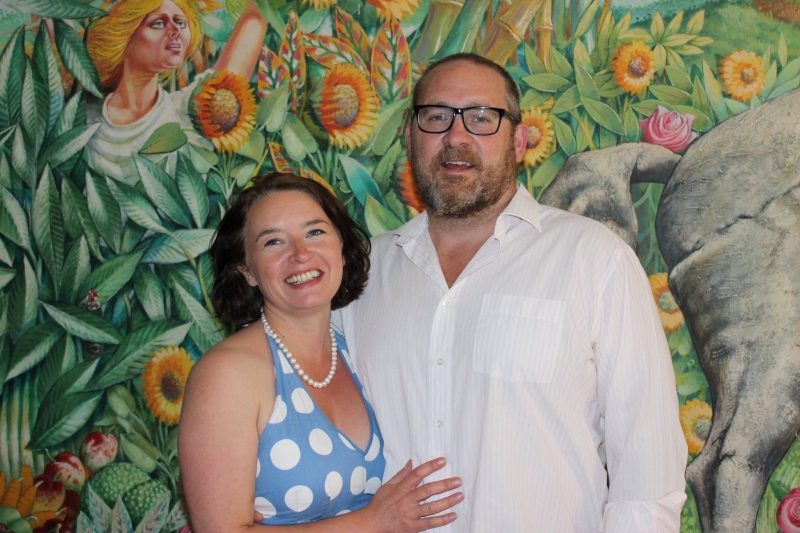 Why did you choose Bulgaria?
About 10 years ago, when we lived and worked in the UK, we were looking for a holiday home. We also looked in the UK, France and Slovenia, but none had all of the amenities we wanted so close together, as we found at Shturekelovo Gnezdo. We holidayed regularly at our beautiful house overlooking Lake Iskar for a few years, then in 2010 we decided that we'd like to live here as we love it so much. We lived in that house for a couple of years from 2011, before we bought the farm in Alino.
How did you decide on the Samokov region?
We think it's the perfect location – close to the ski resort of Borovets and the gorgeous Rila mountains, only about 40km from Sofia (which is important for us) and the airport, close to the Lake and surrounded by beautiful scenery and clean air.
What's the most challenging thing about running a business here? Do you speak Bulgarian?
Starting a business anywhere is difficult! We do speak Bulgarian (perhaps not very accurately, but we get by!). We have tried very hard, are very determined and we have had lots of help from kind and generous people we know when we have needed it.
Did you have any experience of working on farms before you decided to start Cottage Farm Alino?
We didn't, but we were both interested and both had aunties who had small-holdings (Tina's in Scotland and Kevin's in Cumbria) when we were growing up. Like with most things, if you are interested, it's easier to learn and we've gained lots of  practical experience through our time here. It has been extremely satisfying to transform our derelict house and garden into a lovely, cosy cottage and very productive small-holding, where we breed and rear our own animals.
How do you cope with the bad winters?
With a great heating system and rakia!
How do you find help for the huge amount of work that there is to do?
In Spring, Summer and Autumn, we use a website called workaway.info which matches up travellers who need food and board, with hosts who need workers. It's a great programme we have been using for a few years now. We've met lots of great people from around the world (many of whom come back again) and we've got lots of work done together!
Do you ever get time for holidays?
Not really. We feel very responsible for our animals and don't really like to leave them. Occasionally if we have a trusted friend or volunteer here, we might get away for a day or two. That said, we enjoy it here so much, we don't feel the need for holidays in the way that we used to and we're lucky that we both travelled a lot when we were younger!
Can people visit the farm?
Yes, we run a variety of events where you can meet the animals and 'pop up' farmers' table dinners, afternoon teas etc. We are currently planning some gardening courses too. We are a very small concern, so we keep numbers limited and booking is essential as we are a working small-holding, but this means we can offer a more personal service and a relaxing atmosphere, which people seem to love. You can read more on our website cottagefarm.bg and on facebook at Cottage Farm Alino.
What do you produce at the farm?
We have livestock – pigs, goats and fowl/water fowl and we grow a very wide range of vegetables and some fruit. Originally we just wanted to grow our own food, completely chemical-free, so that's what we do. We do everything by hand and don't use any pesticides, herbicides, growth hormones or routine antibiotics.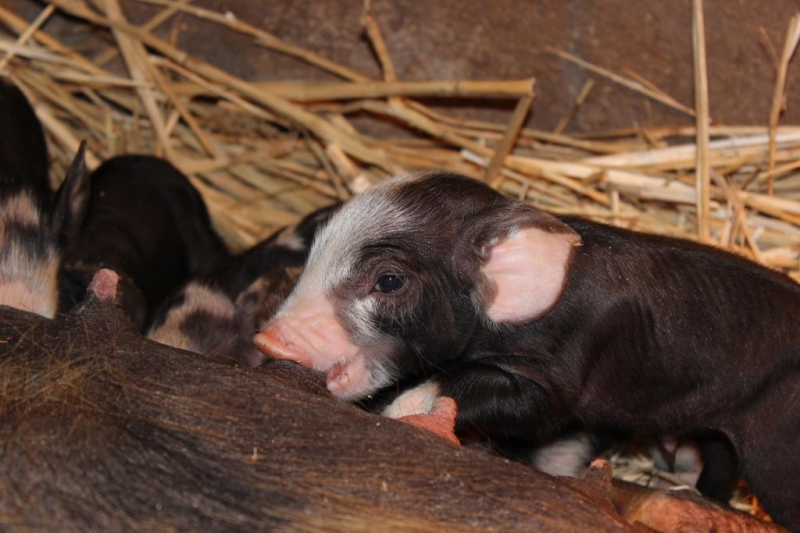 Where can people buy the things you produce at the farm?
We are not a commercial farm, but visitors who come for our events will find a range of seasonal products and jams, pickles and preserves that we make here.
What do you love most about life in Bulgaria?
Beautiful nature, lovely people, our wonderful friends and neighbours, (generally) great weather! And a sense of freedom we didn't feel in the south east of England (much as we love it there too).
If you could give someone one piece of advice about starting a business / new life in Bulgaria, what would it be?
Be brave, be determined, try hard – it's worth it!