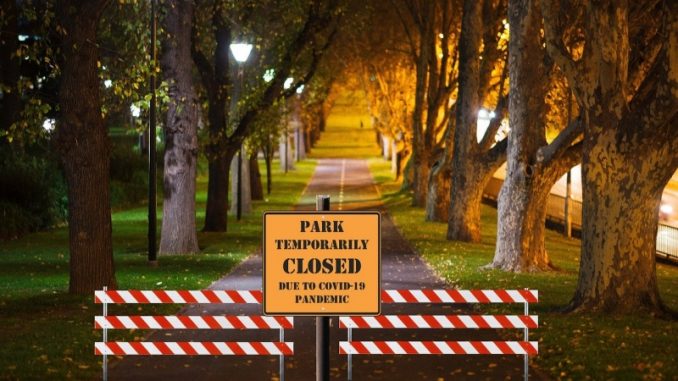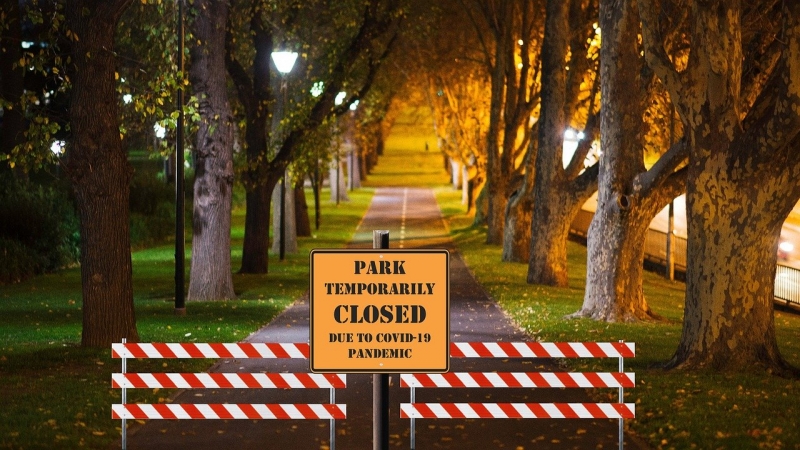 Bulgaria has been in 'lockdown' due to COVID-19 for over 6 weeks now.
The word 'lockdown' is being used in every country at the moment although it seems to have very different meanings in different places. So how does lockdown in Bulgaria look?
On the 13thMarch 2020, all restaurants, bars, clubs, cinemas, non-food shops etc were ordered to close as Bulgaria declared it was in a 'State of Emergency'. There wasn't a lot of panic amongst people, far less than I expected having been watching people in the UK bulk buy enough toilet roll to last them 3 years. The supermarkets and pharmacies here quickly put new rules into place that limited the number of people entering their shops at once so they would not be overcrowded, and people queued outside each shop, 2 metres apart and in a very orderly fashion. It was quite a surprise and very nice to see how calm the reaction of the Bulgarian people was to such a situation.
As I kept up to date with the local news, I could see that most people were in favour of the Bulgarian Government's swift reaction, with many of them happy this was the approach taken and not the much slower reactions being seen in countries like the UK. All in all, the general feel was quite good and calm. However, then it was a beautiful sunny weekend, so what did everyone do, they flocked to parks and the mountain. This is of course a natural thing to want to do, get outside and have some fresh air and exercise, but sadly, when everyone takes the same decision, it means the parks and the mountain paths become busier than a shopping mall on a Saturday afternoon. This of course defeats the whole purpose of the social distancing strategy and the "Stay at Home" messages that we have been told to adhere to.
Following that, a lot of big fines were issued to people breaking the rules. The fines were initially 5000 leva (2500 EUR) although that has since been reduced to 300 leva (150 EUR). Still, this is a hefty fine which you would hope would deter people enough to follow the rules and to stay at home, but it wasn't working as well as it should. The police presence on the streets has been quite limited as there are also restrictions that stop non-essential travel from town to town; so, it seemed a lot of the police have been busy on these roadblocks. This means that crowds of people are walking through parks that are taped off and there isn't much happening to stop them. There were also a lot of people walking around the streets without wearing facemasks even though, until this weekend, it had been declared as mandatory in all public places.
As it stands today, 3rdMay 2020, a lot of the lockdown restrictions are gradually being lifted in Bulgaria. Masks are now only mandatory in public places that are indoors (shops etc) and the parks and mountains are being opened up again, although with some social distancing restrictions still in place. There has also been some news today that restaurants can open their outdoor seating areas after the 6thMay (St George's Day public holiday) so long as they adhere to the social distancing rules they have been set by the authorities. We are yet to know exactly what these will be but it's likely it will involve the tables being 2 metres apart or only family members from one household allowed on each table as some examples. The local travel restrictions are also being lifted later this week, meaning people will be able to travel freely from town to town. This will also mean there should be a lot more police back on the streets in the cities, to monitor requirements are being met by people in the restaurants and parks!
The next question is, when will people be allowed to freely travel to Bulgaria again, as summer quickly approaches the need for the tourist season to begin becomes urgent. Under the State of Emergency law, currently only Bulgarian nationals or people with a valid Bulgarian resident card can enter the country (and must go into 14-day self-quarantine on arrival). If that law is lifted and other nationals are allowed to enter Bulgaria this will be a good start, but they won't be able to travel to Bulgaria for a holiday if they have to enter 14-day quarantine on arrival. Another issue will be that even in Bulgaria lifts the restrictions, what if the travellers home country insists on 14-day quarantine on return?
This will make it impossible for most people to be able to travel anywhere for a holiday. I'm sure no one can afford to take a holiday and then two more weeks off work on return to self-quarantine! Many people are also wondering how the airlines will manage this, considering that some, like Wizz Air, are currently still operating their flights between UK and Bulgaria. If you have a flight booked which is still going ahead, but you can't travel due to entry restrictions or quarantine rules, what do you do? You can't take the flight but will the airline refund you, or at least offer you a change of date even if the flight was originally booked as non-changeable?? In most cases they are issuing refunds or credits if they have cancelled a flight, but what if they don't cancel it, however the laws of entry have changed since you booked the ticket? That's not the travellers fault either. This will be an interesting topic to watch unfold….
We will wait and see what happens next, in the meantime, stay safe and be kind to each other.