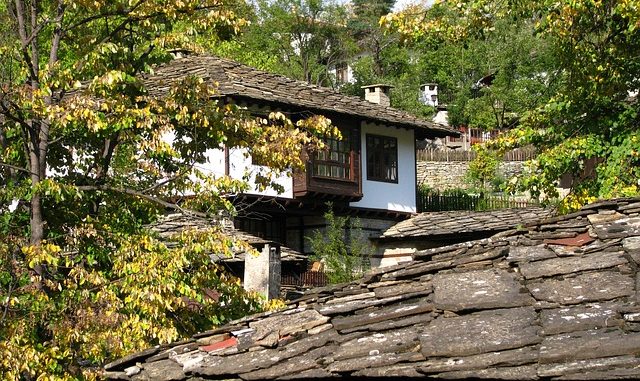 How To Get A Taste Of Bulgaria In Your Home
Bulgaria is one of top European destinations for travellers who are looking for a little bit of everything in one country. With unrivalled golden beaches, mountains for skiing, beguiling nature, and incredible nightlife, many tourists often find themselves at awe with the country, no matter which part they visit. As a result, almost 86,000 expats live in this gorgeous country with many never wanting to leave. But, whether a tourist or an expat, how do you get a true taste of Bulgaria and bring this to life in your own home? Here, we're taking a look.
Art
It took a long time for native artistic life to emerge, with a national revival coming in the 19thcentury in Bulgaria. With some influential works from the likes of Zahari Zograph and Hristo Tsokev, integrating some of their art into your home can give you a true taste of Bulgaria. You can opt for a fine print or perhaps even a personalised large wall canvas of one of your favourite pieces to really drive attention.
Sadly, traditional Bulgarian art was destroyed during the Ottoman occupation of the country in the 14thcentury, meaning many masterpieces were lost in history. But, while Bulgarian art isn't commonly known, there are a number of distinct masterpieces from the likes of those mentioned, alongside Anton Mitov, Czech-born Ivan Mrkvichka and Vladimir Dimitrov which depicts the daily life of the Bulgarian people. Having a print or canvas of work from any one of these artists can help you to get a taste of Bulgaria in your home.
Traditional Fire Places
A typical Bulgarian home is very traditional, with a roaring fire, wooden features and staple fabrics all playing a key part in the home. A traditional Bulgarian home is divided into a number of parts, classified mainly as residential and commercial. No matter the social class or property status of the owner, every single home had a common fireplace or masonry stove known as a jamal or soba. This would be used for cooking or for warming up a room. Integrating a traditional fireplace into your home can help to bring a taste of Bulgaria.
Cuisine
One thing that cannot be argued with is the tastiness and heartiness of traditional Bulgarian food. With a number of classics ready and waiting to tempt the palette of anyone who tries, Bulgarian food can really help to drive a passion for the country. While many Bulgarian dishes can be found within menus of their Balkan neighbours Turkey, Greece and Serbia, the local flavour of Bulgarian cuisine is what really sets it apart.
From delicious pastries to classic meats, Bulgaria has some fine dishes to sample that you can learn and bring into your home. Some of the most popular choices include banitsa, kebapche, shopska salata, sckembe chorba, printsesa, sarmi and mekitsa. No matter what you fancy, whether sweet or savoury, you can be certain that Bulgarian cuisine which you can cook at home, can give you taste of the country's finest.