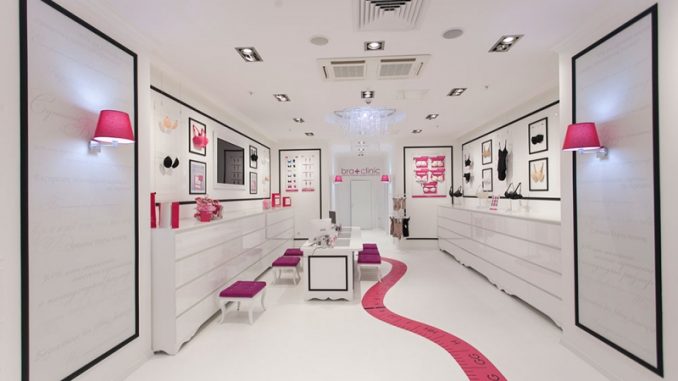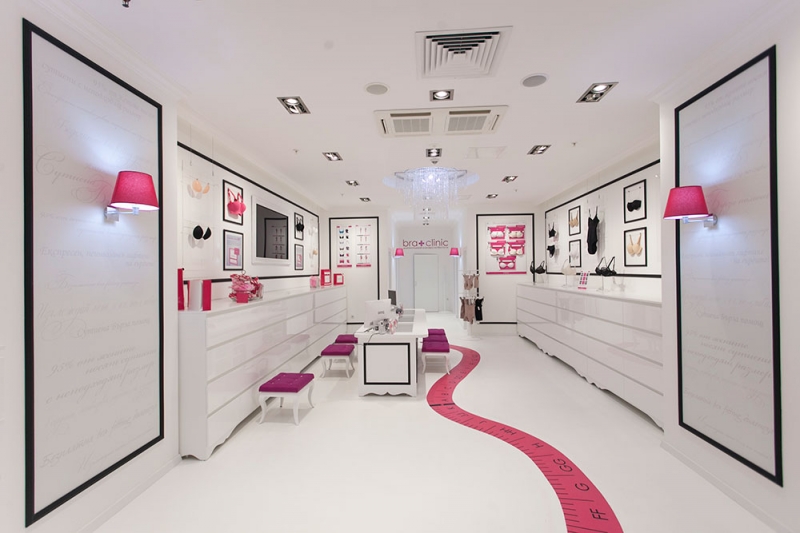 Most of you probably know that there are lots and lots of malls and shopping centers in Sofia. We've all "been there, done that", and nobody really expects any surprises during the shopping days, right? I mean, we don't really tell ourselves: "Hey, something interesting might happen to me today while I'm shopping!" because …well… it almost never does. That's why today I want to share my personal and definitely very unusual shopping experience with you!
During one of my visits "Serdika Mall" I stumbled upon an absolutely amazing store called "Bra Clinic". To be honest, I've noticed it before, but I've never actually entered inside, thinking that I don't really need a "clinic" to find a bra. However, one of my friends was going there anyway, so I thought that I might as well check what the store had to offer.
First impression: looks nothing like any other lingerie stores that I've been to. You know how it is – you come to a place and start to "dig", hoping to find the right color and size. If you are lucky, you find what you came for, and at times you don't even bother trying the bra on (because you pretty much know what you need). This was the first surprising thing for me: in Bra Clinic you don't actually have to "dig" to find the stuff you like, because the store consultants will do it for you! All you have to do is follow your consultant into the dressing room where you can freshen up, get into a comfortable robe and actually have your measurements taken.
It's true, at first it feels a bit awkward having a stranger in the dressing room with you, but you get past this moment really fast, because, first of all – if you prefer to, you can keep your bra on while they take your measurements, and secondly  – let's be honest, the consultants are girls just like we are, and they are only there to help us find the best lingerie there is for us!
Once your measurements are taken, you get several models to try on, depending on what the store has in your size at the moment, which is good, because you end up trying on things you'd never even dare trying. Take me – my favorite color is blue, so I always tend to look for blue things. So imagine my surprise, when the consultant gave me a green bra with pink lace and a pink flamingos print, and I realised that it really looked great on me (I even found a picture of this bra, so that you could see how beautiful it is). In fact – it looked much better than the blue bra that I've selected initially. The second surprising thing: the bra felt much more comfortable than the one I was wearing that day, or any other bras that I own. I honestly couldn't remember last time when wearing a bra felt so nice, so I just couldn't not buy it!
My conclusion: going to "Bra Clinic" is a bit like going for a spa treatment, but instead of a massage you get nice lingerie! So ladies, when you get a chance – go to "Bra Clinic" and at least try something on, just to see how different it feels to wear something comfy and sexy at the same time.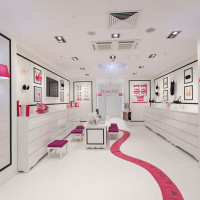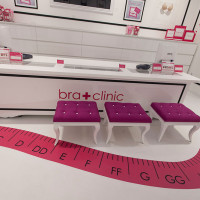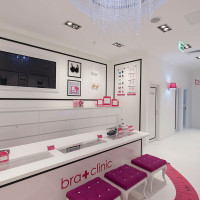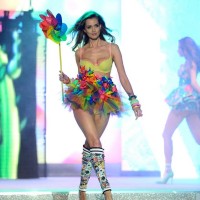 "Bra Clinic" is located in "Serdica Center" shopping mall, level 0 (48, Sitniakovo blvd), Sofia, Bulgaria.
Average price of a "bra + bikini" set: 100 leva (50 euros)
Tel: 02 417 8737