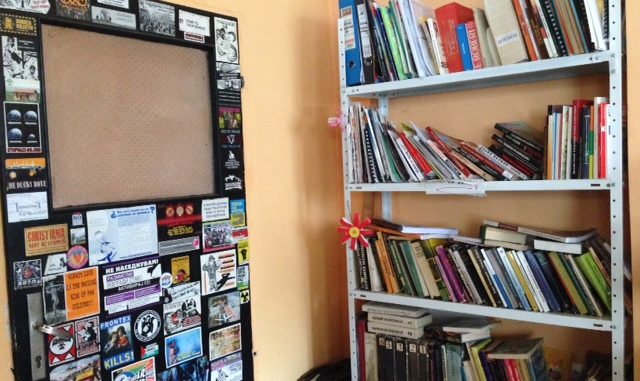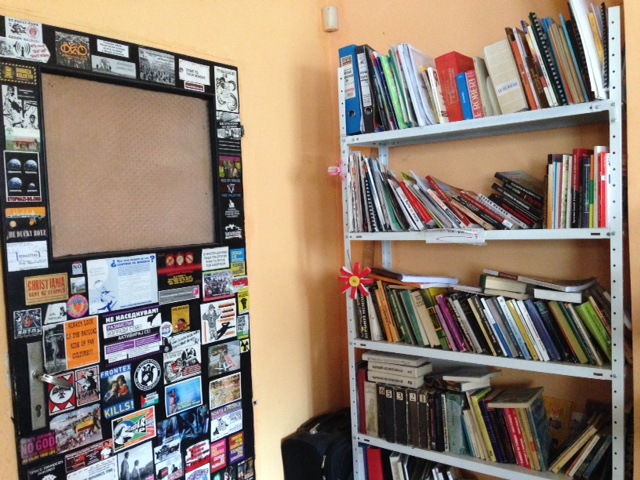 Recently I learned about some free Bulgarian lessons in Sofia. As I have been a little slow with studying recently I thought that I should definitely go along and see if they could help me get motivated again!
The lessons are held in a community centre in Sofia called Adelante and are offered by local volunteers. The volunteers hold the lessons every Saturday lunchtime from 12-3pm. When I attended there was a group of around 15 people, some who had been before, and some, like me, who were joining for the first time. You can find the event details here for the Bulgarian lessons.
The Adelante centre is tucked away in a courtyard behind some shops and flats so you'll need to check the directions carefully to make sure you find it. It's a small building and it's definitely in need of some renovation however when you go inside you'll immediately feel a sense of community that makes it really special. They have an area with books which is used as a library, a section of clothes for donations or swapping and a mini kitchen area where you can buy a tea or coffee. The whole place is run on donations and by the volunteers themselves and I think what they have done so far is incredible.
Going to a class here is so interesting as you meet some cool people and have some fun while learning. There's no pressure and because it's free you can take it at your own pace without worrying about committing to a paid course.
Aside from the Bulgarian lessons, volunteers here also offer classes in other languages and various other things such as guitar lessons and movie screenings. This project and its volunteers have our full support and I hope that we can do more to help them in the future. For now, we ask you to like their Facebook page and go along to any of the classes that interest you to show your support for the centre.