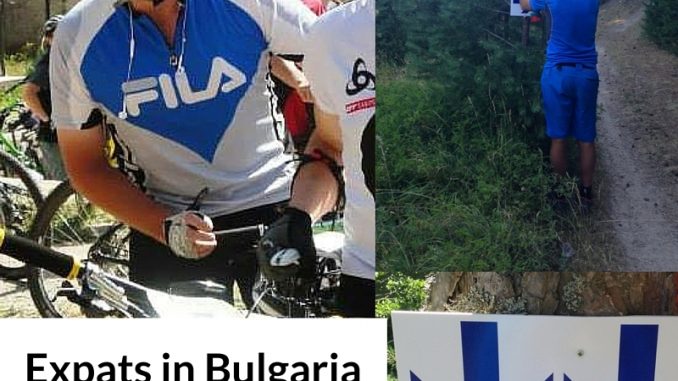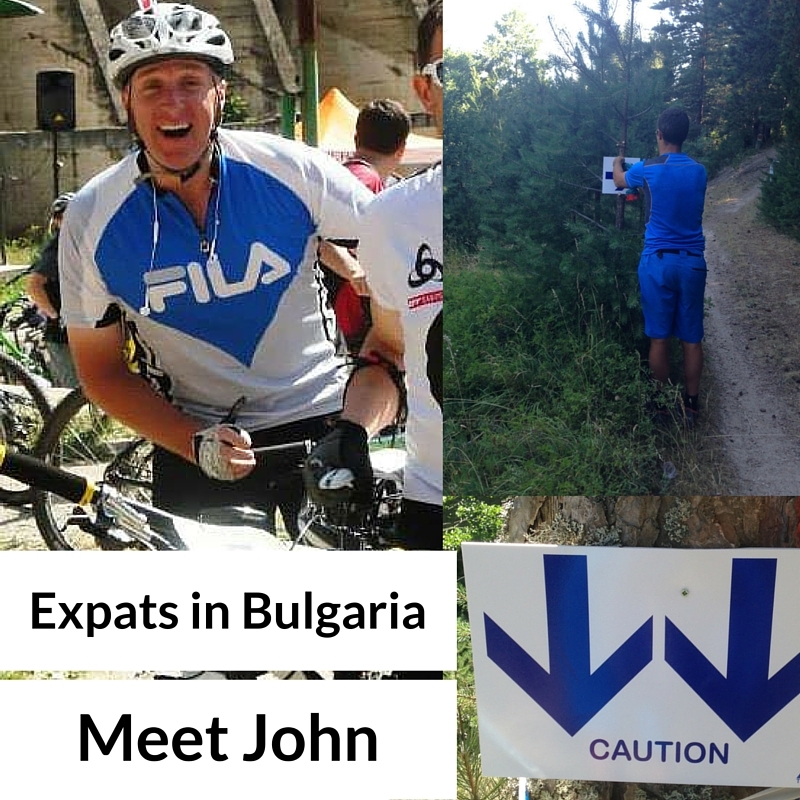 Our next interview is with John, an expat in Bansko who has been in Bulgaria for 9 years. Read about the cool Mountain Biking project that he runs and why he loves living in Bansko.
How long have you been living in Bulgaria?
I have been in Bulgaria since March 2007
Why did you choose Bulgaria and what do you do here?
I had been interested in a lifestyle change for some time (heavy hours, 1000 mile a week on the road etc etc), some former UK colleagues had property here in BG and were just setting up their own business. I was lucky enough to secure a 6 month secondment from my UK employer in order to assess the potential whilst working along side them and never went back. I took 12 months out in Aug 2007 to assess the best business options for me and whether it would be coast or mountains. In September 2008 we set up a Bansko tourist information website, then in 2009 a property management company that provides apartment services and facilities management to apartment complexes.
Tell us more about your MTB organisation and what inspired you to start it?
In January 2015 a group if like minded individuals set up a BG registered NGO called Trail System. The main purpose of our organisation is to design and maintain MTB and walking trails within our region whilst working with the Municipalities and National Park.Additionally we offer MIAS (Mountain bike Instructor Award Scheme) recognised training courses so local riders have the opportunity to become certified guides which in turn helps to develop more in terms of visitor numbers and recognition as a resort out of the winter.We also organise MTB and mountain running competitions in the region for both XC and Enduro disciplines. All registration fees and donations are reinvested and this year we are working on a standard for marking and GPS download for all trails. You can find out more here:Facebook http://www.trailsystem.org
http://www.mountainbikeinstructor.com
How many people are involved in your project?
There are 7 board members, 2 from the UK and 5 from Bulgaria.
What difficulties did you face when setting up your organisation and how did you overcome them?
As with setting any not for profit organisation there are additional requirements that need to be met including criminal records checks plus, with 2 of the board being on a long term residency visa this did prolong the application. That said the courts were attentive to our needs and all was completed within 2 months of the application. 
What do you love the most about living in Bansko?
We do work hard for the winter months without having many days off or the chance to get away from town, that said when Spring arrives our businesses tick over so to speak allowing more time in the mountains through Summer and Autumn. I am 100% sure we could not attain this level of work/family life balance in many other places which is why we love what we do.
When someone comes to visit you in Bulgaria, is there one hidden gem that you always take them to? 
Most friends come for the winter sports and that in itself living in Bansko is a gem. The others who come just enjoy the hospitality, cost of living and relaxed surroundings, and of course tell me how envious they are that i live and work in such amazing surroundings 🙂