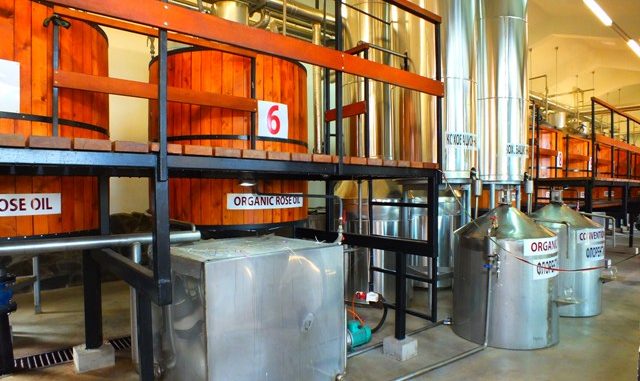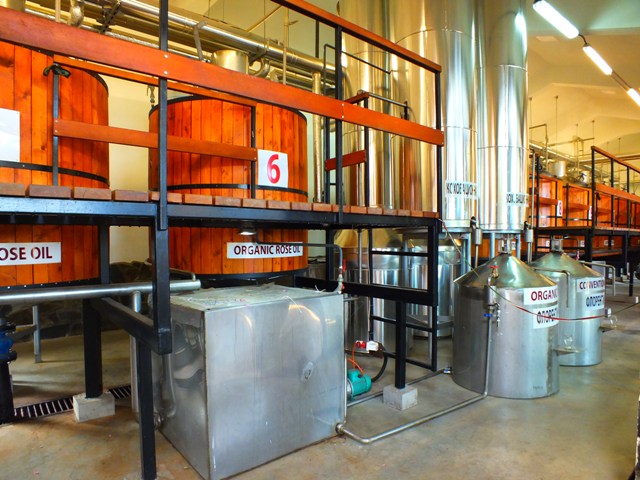 We recently spent a few days exploring the region of Kazanlak while we were there to see the annual famous Bulgarian Rose Festival.
A local lady in Pavel Banya suggested that we visit the Damascena Ethnographic Complex in Skobelevo. I'm always keen to check out something that's recommended by a local so we jumped in the car and made our way there.
The complex is just 10 kms from the centre of Pavel Banya so it's very easy to reach by car (and I guess local taxi). There are sign posts along the way but do take it easy as the roads are very, shall we say, rural!
On arrival we parked up and went to the kiosk at the entrance. We were told that the entry fee was 12 leva each (and about half for students and children), which is a bit steep for Bulgarian museum prices but we were already there so agreed to pay and have a look.
The first part of the complex that we saw was the rose distillery. Here we were able to witness first hand the production of rose oil which was quite impressive! The second we walked in we were hit with steam and then an incredible sweet smell of roses! Bulgaria produces 70% of the rose oil in the world and most of those roses are picked in the Kazanlak region, also known as the Valley of the Roses. We were told that the production of rose oil requires tonnes of roses to be gathered and placed into huge containers where the steam distillation process takes place. Each process takes a few hours and will only produce a few drops of precious rose oil. Around 3-5 tonnes (3000-5000kgs) of roses in fact are needed to produce 1kg of rose oil! This explains why we saw so few roses in the fields during our trip, they'd all already been picked!
After learning about the production of rose oil we went to explore the rest of the Damascena complex. There's a pretty rose garden with water features including a wishing waterfall, where I made a wish of course! Then we went to see the outdoor Ethnographic museum which showed a lovely collection of old Bulgarian clothing and household items. Next to this there's a lake with swans and more rose gardens.
I noticed there was also a restaurant with lots of outdoor seating in the lovely grounds which looked very nice but we didn't get to try the food as we'd already made dinner plans in Pavel Banya.
I enjoyed the complex very much and although we did think 12 leva was a high entrance fee at first, we could see that the centre is incredibly well kept and beautiful so, you get what you pay for!