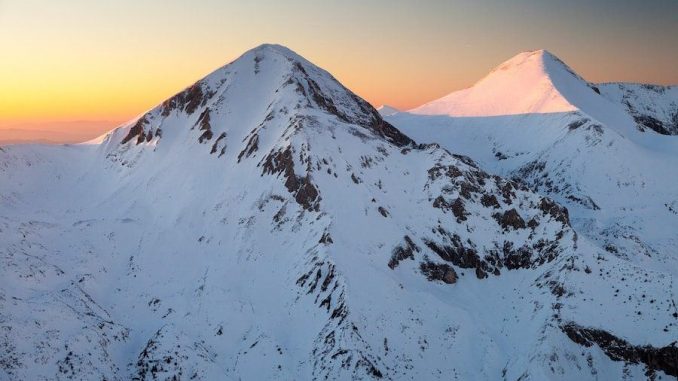 Bulgaria holidays aren't all about beaches and sun in places like Varna, and whether you venture off on a city break, or you decide to backpack your way around a region, there are many different types of situations and terrain you can enjoy. When planning your Bulgaria holidays, have you ever thought about booking a Bansko ski holiday in Bulgaria? The Bulgaria snow season is not to be missed as it has one of the biggest and best resorts on offer in the Balkans. Let's explore the Bansko Ski Resort – hands down the best place to ski in Bulgaria!
Where Is Bansko Ski Resort?
Bansko ski resort is in the south-west of Bulgaria, about 160 km away from the capital, Sofia. The town of Bansko actually sits at the foot of the Pirin Mountain, with the Glazne River running through the town. From that description, you can guess that the Bansko ski runs and resort are on the Pirin Mountain itself, and its highest peak is Vihren.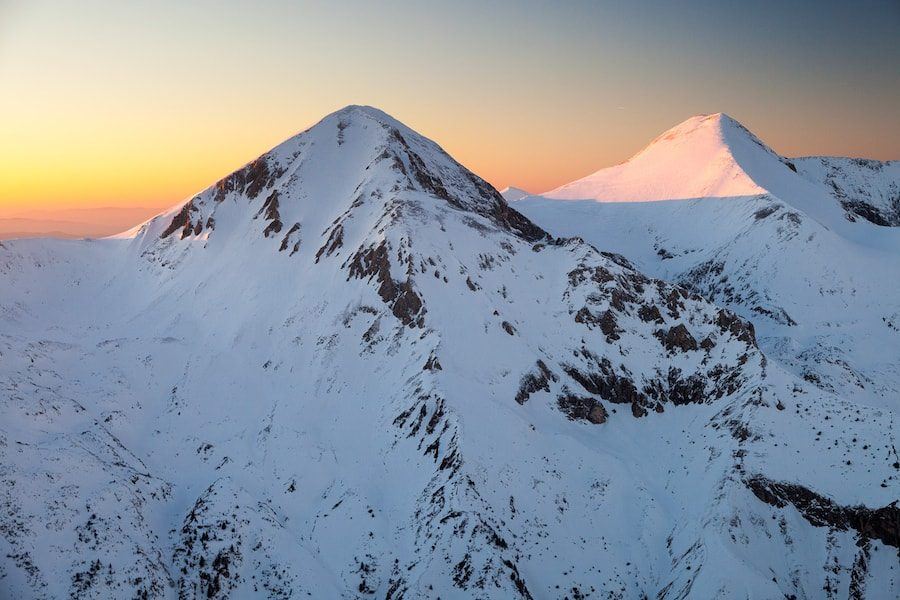 This is the best ski resort in Bulgaria and the Bansko ski season is one of the longest around. Ideal for skiing, snowboarding, après ski, chilling out, and nature photography, a Bansko ski holiday is a fantastic way to explore and appreciate the wonder of winter.
Activities On Offer At Bansko
Obviously, skiing and snowboarding are the top activities to enjoy at Bansko, but there are several others too. For instance, the Bansko hotels around the area have some fantastic facilities, such as spas and gyms so that you can have a relaxing time, with the alpine scenery just outside your window! There are shopping opportunities, great nightlife, a chilled après ski vibe, and fantastic food scene too. We will run through the specific types of skiing and snowboarding opportunities on offer for a Bansko ski trip, but to give you an idea, there are runs for beginners, intermediates, advanced, and for children too. With two top ski schools on site, namely Pirin 2000 and Ulen, you're sure to find your feet on the Bulgaria ski slopes!
The Bansko Ski Season
The season at Bansko is longer than any other Bulgaria ski season in the area, which is partly why so many visitors say the best skiing in Bulgaria is here. Depending on the weather, i.e., whether the snow decides to put in an appearance sooner than planned, the season usually begins mid-December, although if there is enough of the white stuff, it will begin a week or so earlier. Regarding when the Bansko ski season ends, you can expect the snow to tailor off somewhere in mid-April, which is when the resort starts to close down for the season before the season finally comes to a full close in May.
The Skiing Nitty Gritty
Bansko has an altitude of between 2000-2600 meters, and the summit is officially at 2560 meters. The base sits at 990 meters, and this is where the beginner runs are located, as well as the ski schools. There are 14 lifts on site, and most of them are fast chair types, and there is an eight-seater gondola which transports visitors around. During peak times you can expect queues, but these aren't usually horrific.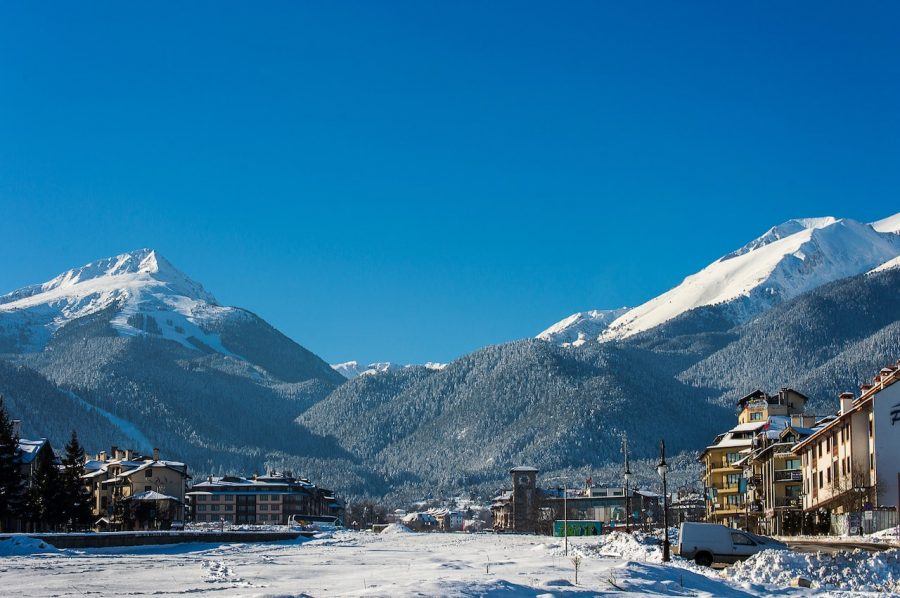 To break down the terrain at Bansko Ski Resort:
33% beginner runs
50% intermediate runs
11% advanced runs
6% black runs for experts
Nursery area for youngsters learning
Halfpipe and the terrain park for advanced and experts near the top of the mountain
For families, there is plenty to see and do around the resort, with a children's ski school on site, a kindergarten which takes children from 4-7 years of age. There are a total of 18 runs, which take you through stunning natural beauty, with 70km of pistes; as you can see, Bansko is large! In addition to this, there are also 7km of night skiing runs, and the longest run of them all measures 4.8km. Enough statistics, are you feeling itchy feet yet? A daily Bansko ski pass ranges in price from 50 Euros for adults, to 20 Euros for children currently, so prices are certainly competitive. (Please do check these before booking your ski package to be sure they have not increased)
Day Trips To Take From Bansko
If staying in Sofia, Bulgaria, skiing at Bansko is just a day trip away, and vice versa! With Sofia within easy reach of Bansko, there are many day trips you can take if you want a break from your Bansko ski holidays!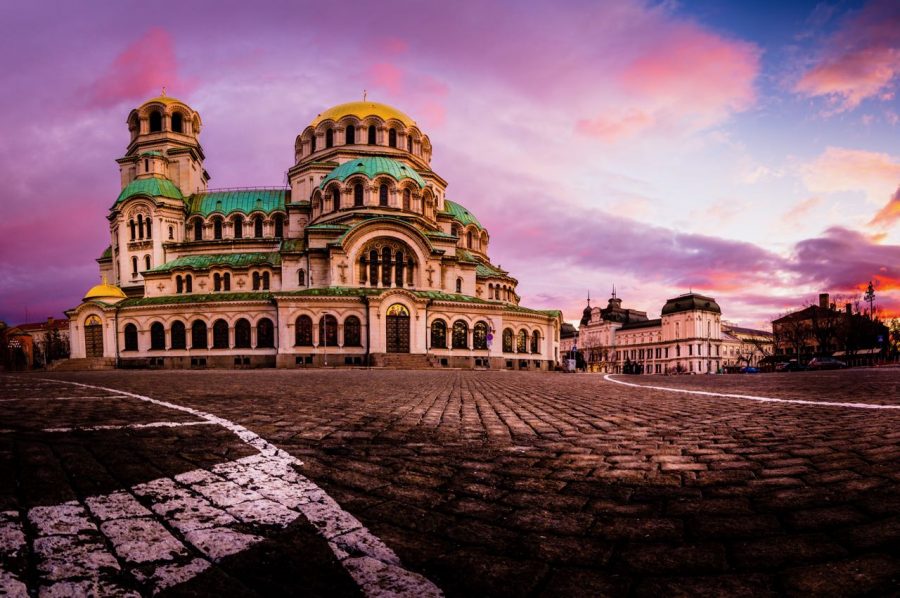 Sofia can be reached within a couple of hours, and you can enjoy the many cultural highlights, shopping, and sightseeing opportunities on offer, and then head back to Bansko in the evening. Alternatively, the town of Plovdiv and its Roman remains is within close day trip reach, as well as Rila Monastery, which is one of the largest and oldest in the region.
Find Sofia accommodation here if you're in the mood to explore longer.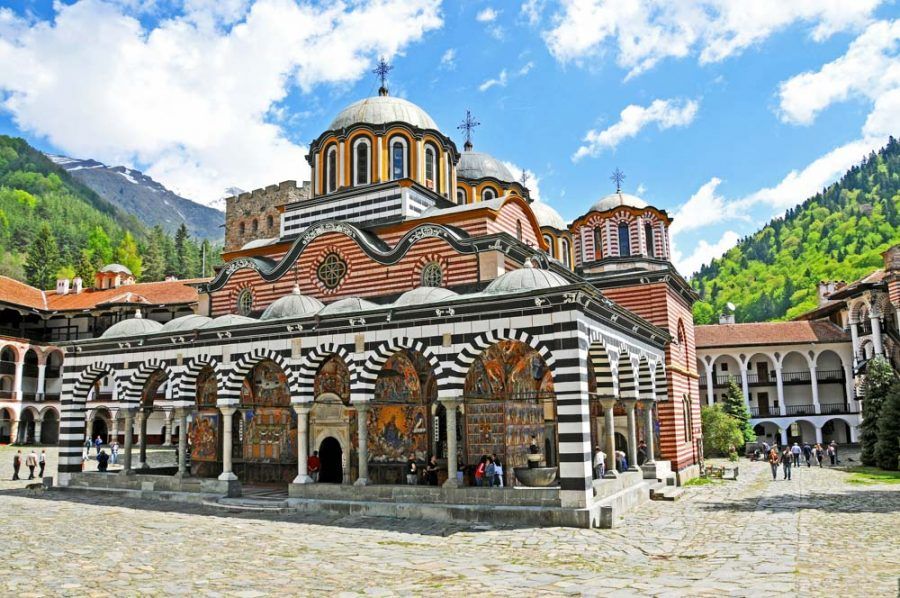 If you enjoy a little vino, you're not too far away from the Bulgarian wine country, so head out to Melnik and enjoy a little wine tasting! There are many rural towns and villages around the ski resort, and there are guided tours which take you to the traditional part of the country. The small towns of Kovachevitsa, Leshten, and Ognyanovo are the highlights to visit where you will learn about Bulgarian traditions and culture.
Best Bankso Accommodation
Now you've decided where to ski in Bulgaria, but now how will you determine where to stay in Bansko? Here are a few of the best hotels in Bansko, Bulgaria to help you narrow down the options.
Green Wood Hotel & Spa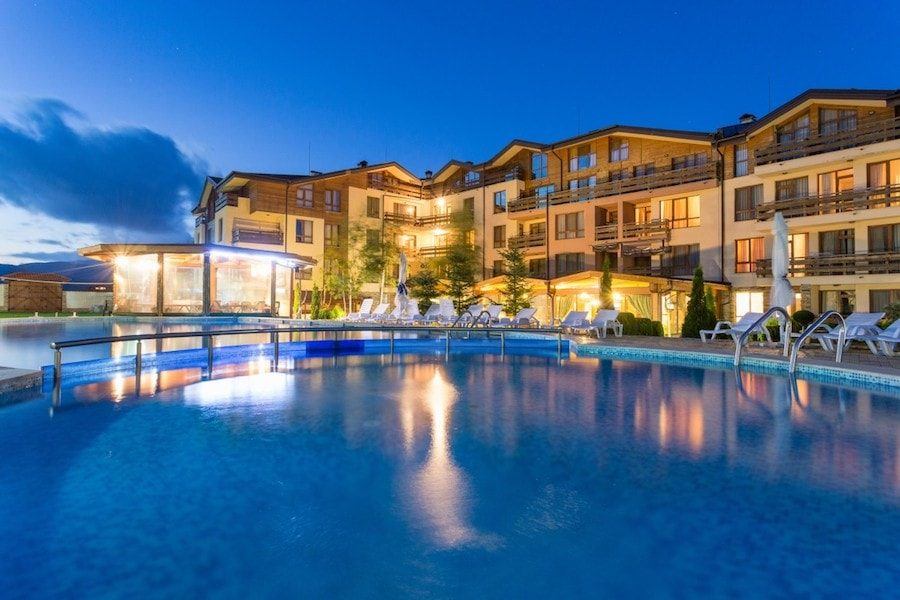 If you're looking for a five star, all-inclusive break, within a stone's throw away from the mountain and all its skiing fun, this is a great Bansko hotel. Just 6km away from the resort itself, guests are free to use the indoor and outdoor pool, steam room, and sauna, as well as offering apartment-style accommodation, with plentiful space. The spa offers top class treatments, and there is also a fantastic on-site restaurant, which serves international and local cuisine Check Rates For This Or Other Bansko Accommodation Here
Grand Royale Apartment Complex and Spa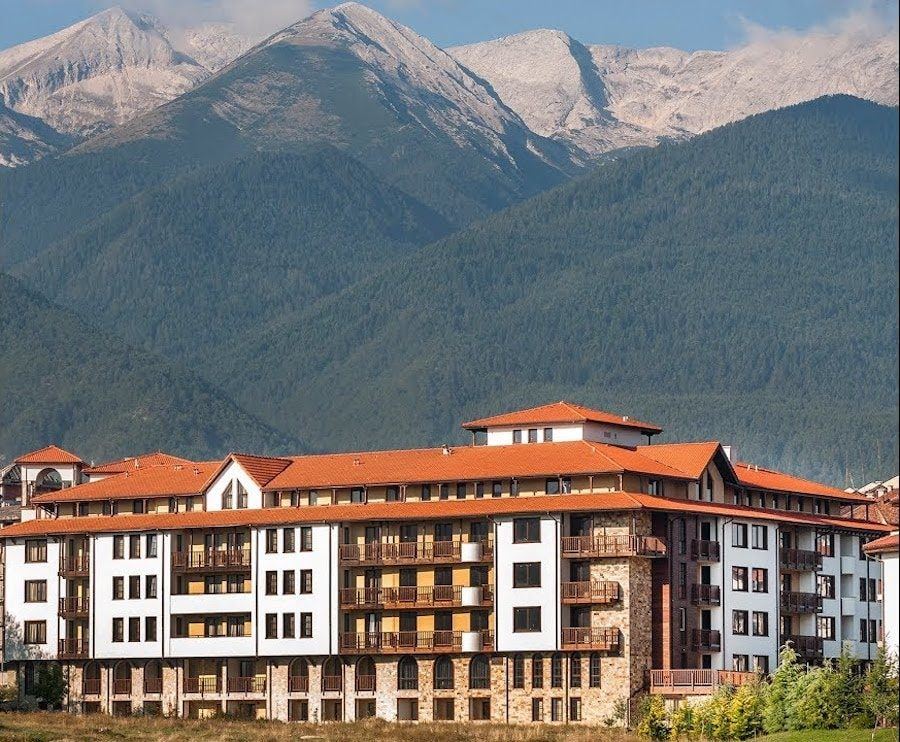 Another high quality and luxurious choice, the Grand Royale, is only 600 meters away from the first cable car to the resort, and there is an on-site spa, which helps you relax at the end of a long day skiing or boarding. There is also an indoor pool and a children's playground, making it an excellent choice for families. The Grand Hotel is Bansko Bulgaria's modern yet comfortable choice and offers a range of facilities on site, including a top class restaurant and several bars, for your evening's entertainment. Check Rates For This Or Other Bansko Accommodation Here
Maraya Hotel Bansko
This is a seriously sophisticated choice and the closest to a boutique option of all ski hotels in Bulgaria. Just ten minutes' walk away from the center of town and to the nearest ski lift, you can easily combine your skiing fun with a relaxing stay in a top hotel. There is an on-site swimming pool, fitness center, and steam bath, and rooms are large and spacious. While some hotels are large and packed with facilities, this particular hotel is much more laid back, which is ideal for those who want to be left alone to chill out and enjoy the beautiful scenery. Check Rates For This Or Other Bansko Accommodation Here
Regnum Bansko Apart Hotel & Spa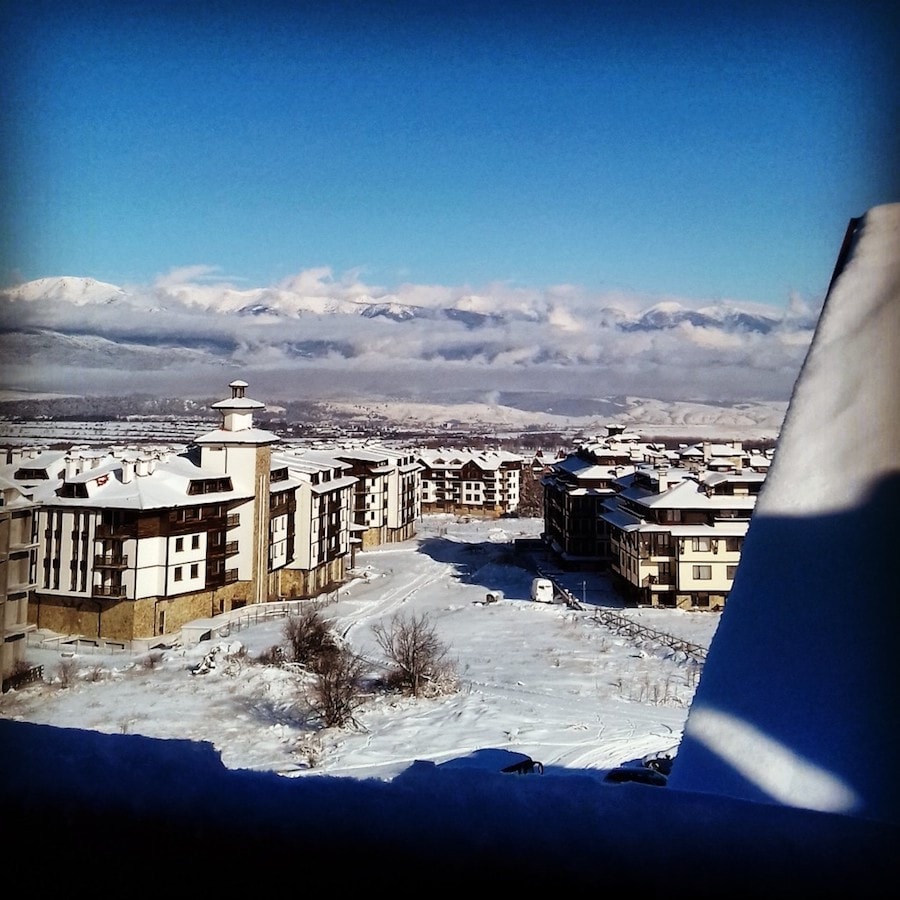 If you want to wake up to a stunning view every morning, this is an exceptional choice of accommodation for you. At just 400 meters from the gondola lift to the resort, you'll be within the heart of the resort. There is also a spa on site so that you can relax with a variety of different treatments, and the on-site restaurant will keep you well fed. Rooms are large, and you can choose between an different sized apartments, so it is a good option for families also, with an on-site children's room and entertainment room. Check Rates For This Or Other Bansko Accommodation Here
Premier Luxury Mountain Resort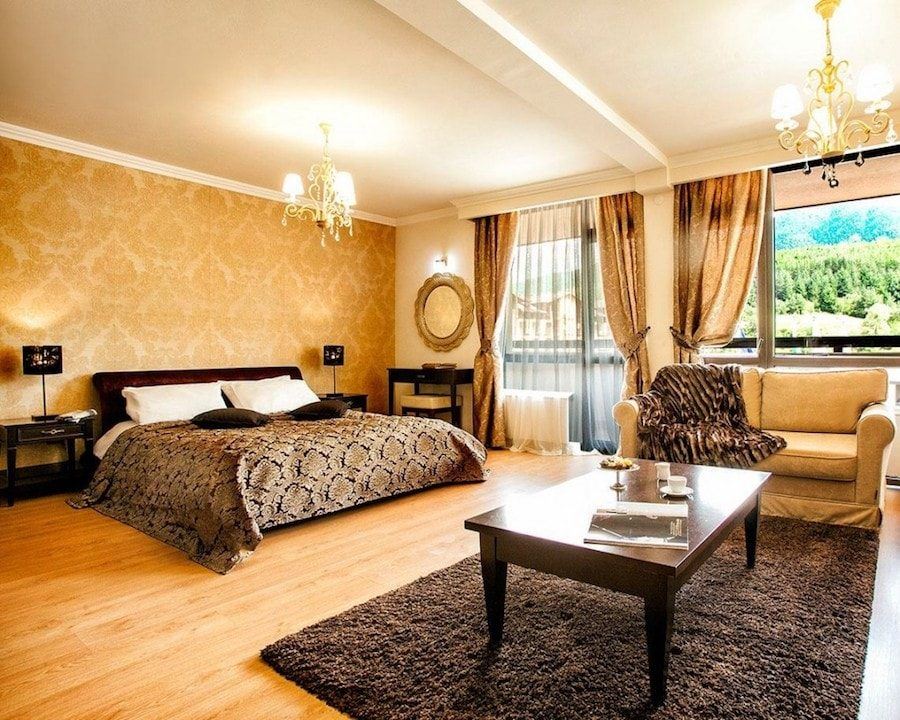 By staying at this hotel, you might not want to leave the comfort of your room – it truly is one of the best hotels in Bansko! Situated right at the base of the mountains, 700 meters from the nearest ski lift, you are right in the middle of nature. Rooms are large and luxurious, and there are many on-site facilities to pass the time, including several restaurants, bars, and a spa, with swimming pool and sauna. This is a great choice for those who don't mind splashing the cash a little, or perhaps for a special occasion, such as a honeymoon. Check Rates For This Or Other Bansko Accommodation Here
How To Get To Bansko
Bansko is very easy to reach because it is relatively close to Sofia. Most international visitors fly into Sofia and then either hire a car and drive to Bansko or take a bus. Driving will take you around 2 hours, depending on traffic, and there are regular buses which run from Sofia, and the airport, daily. There are also bus links to the other main towns and cities in Bulgaria too.
If you do not want to hire a car, you can pre-book a private transfer or taxi. We suggest you use Rideways. This is an excellent website, which is the largest in the world. They have the best-registered transfer companies in their booking system. The site searches all of the best transfer offers, finding you the best price to save money.

Where To Eat And Drink
This is a ski resort, so you can expect a vast range of food choices, as well as après ski bars and a real winter-fun vibe. The great news is that there are restaurants around Bansko which are ideal for all budgets, so if you're visiting with the kids and you don't want to splash the cash in an a la carte restaurant, then you can easily find a cheaper alternative. The Irish Harp is a fantastic choice for a relaxed meal, with that famous Irish charm! The Bar and Grill El Torito is another option and a good one for those traveling with children. Portions are plentiful, and prices are lower than you might expect. Of course, if you do want to splash the cash a little, perhaps for a special occasion, then there are some seriously flashy choices, such as Come Prima, with its a la carte menu, or the Fondue Restaurant at the Lucky Bansko Hotel. Both of these are ideal for that special night out with a loved one! Head to Baryakova Tavern or The LOG House if you want to try some authentic Bulgarian fare, and if you're missing your summer barbecues, head to Mehana Bai Kotse, where you'll find a fantastic menu of barbecued meats.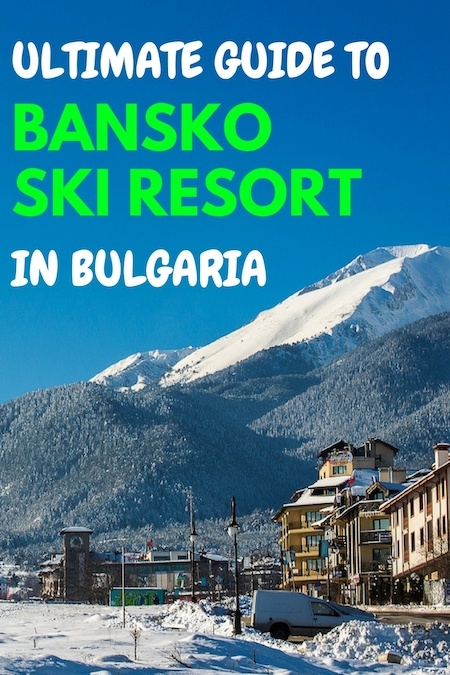 PIN THIS!
Bansko FAQs
Can I rent equipment on arrival? – Yes, or you can rent it online, so it's ready for you when you arrive. Pants, boots, skis, the works. Can I book lift pass packages? – Yes, you can book packages up to 13 days in length, and these are available at various durations. You can buy your packages at the gondola lift on arrival. Do I need to purchase medical insurance? – Yes, this is required by law in Bulgaria. Find that here. Does my ski pass include piste insurance? – It does, yes, but you should also ensure you have high-quality holiday insurance too. I am a beginner, how many lessons should I take? – It entirely depends on how quickly you pick it up, as well as your general level of fitness. If you're reasonably fit, it's a good idea to book full day lessons for the first three days of your holiday, and then reduce it down to half day lessons after that, until you feel competent. If you're not so hot on the fitness side, then ease yourself in with a couple of half day lessons first, and then move up to full day lessons. There is no hard and fast rule. What format do lessons take? – You can opt for a private one to one lesson, or you can cut the cost of your lessons if you want to go down the private route, by choosing a two to one format, which is two learners to one instructor. You can take lessons as a family (minimum of three people), which can be privately arranged, or you can go down the group lesson route. My child has never tried skiing or snowboarding, which should they try first? – It is generally advised for children (under ten years, six years minimum) to ski before snowboarding, as it is a little easier to get to grips with, and helps to develop balance and coordination basics. It's a great idea to enrol your child in group lessons, so they met new people and have great fun along the way. Is there a kindergarten for my child? – Yes, there is a kindergarten for children aged 4-7 years, with 2 hours of ski-time play and time inside playing games and doing craft activities. The kindergarten runs from 9.30am until 4pm and can be found at Banderishka Poliana. Can I rent a helmet? – Yes, adults can rent helmets for a fee, and children receive one for free. Can I rent ski blades? – Yes, you can rent ski blades just like regular skis, and at the same price.
Other Bulgaria Travel Blogs You May Like
Things To Do In Bulgaria
Things To Do In Sofia
Things To Do In Varna
Best Day Trips From Sofia
Bulgarian Festivals
Rent A Car Bulgaria