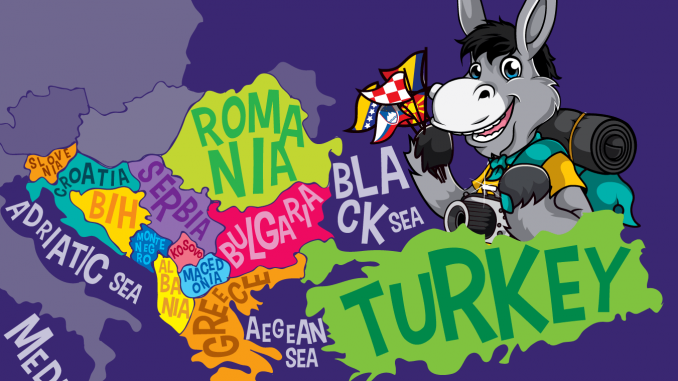 The Balkans, or the Balkan Peninsula, is a distinct, and rather large, part of southeastern Europe. It takes its name from the Balkan Mountains that extend between the border of Serbia and Bulgaria all the way to the Black Sea.
The region comprises many countries. Some definitions consider up to a dozen nations to be entirely or at least partially located in the Balkans. Most often, however, the definition—or public perception—is limited to the ex-Yugoslavian countries, Albania, Bulgaria, and Romania. It's always up for debate.
As we at Chasing the Donkey focus on the entire Balkan Peninsula. This article talks about what to expect when traveling in the Balkans, more specifically in the countries of Slovenia, Croatia, Bosnia-Herzegovina, Montenegro, Albania, Bulgaria, Macedonia, Serbia, Romania, and Kosovo.
Should you cancel your trip to the Balkans due to Coronavirus?
Balkan Travel:

Tourist Expectations Vs. Local Customs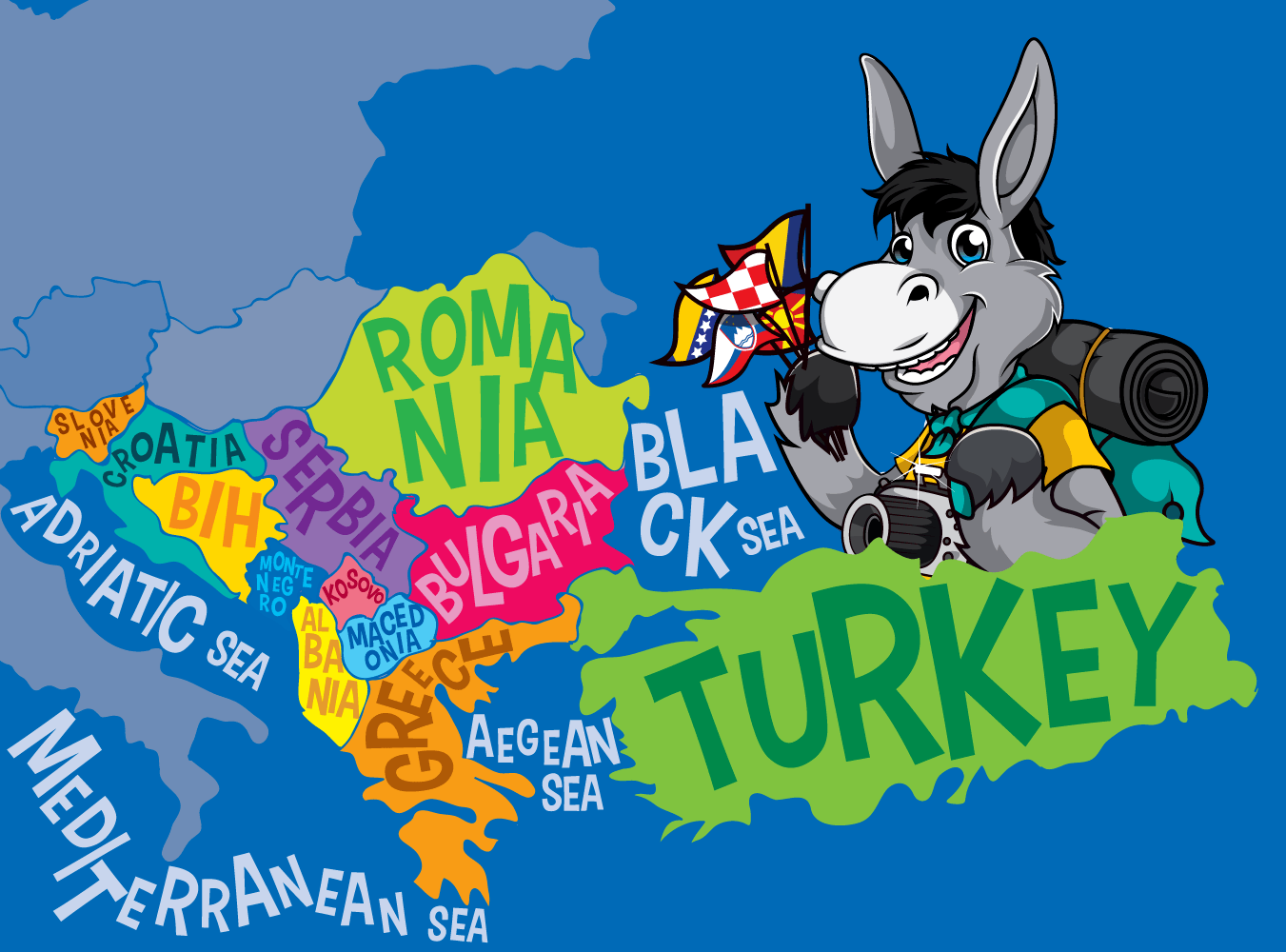 This is a relatively undiscovered part of Europe. Much less visited than, for instance, the Iberian Peninsula, Italy, the British Isles, and France, the Balkans are somewhat of a blank spot on the map for many Western European and North American travelers.
It's not a stretch to state that a lot of Westerners don't know much about the region. That is, of course, with the exception of the Balkan War, which devastated the area in the 1990s. Although decades ago, people still ask us if the area is safe. We can tell you it is. The war is over.
If you're one of those people who still associate the word "Balkans" with war and refugees, you really need to visit this gorgeous region. Things have improved and changed a lot.
That's not to say that there isn't a cultural difference, though. Western tourists used to 24-hour shops, over-friendly service, and a speedy way of going about things might be disappointed. The Balkan people still very much like to take their time. Restaurant service may be slow; stores may be closed in the middle of the day; people living in popular tourist hotspots may not be inclined to greet every obvious tourist with a smile.
There are two ways to deal with this. One is to get frustrated and, by doing so, spoil your own trip. The second is to accept these "differences"—because that's all they are and move on.
If you get to know the locals, you'll quickly find out that they're often surprisingly amiable and open. Sometimes, there simply is a natural skepticism toward tourists, which is understandable.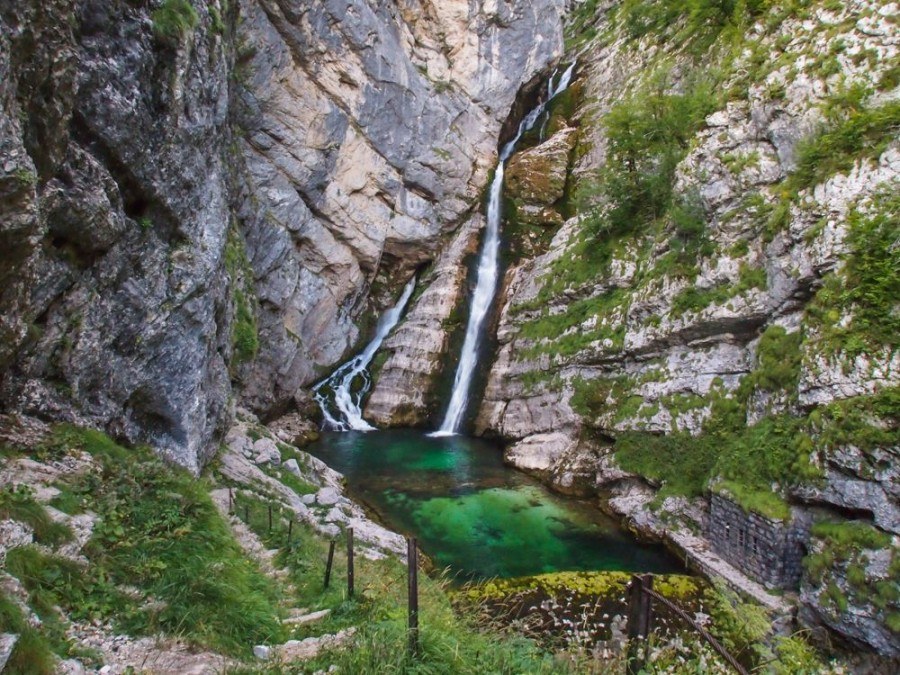 Realizing that you're visiting a distinctly different cultural region in Europe will help make your trip all the more enjoyable. Don't expect Western comforts all the time—although many places do meet and even exceed those standards. Instead, be open and flexible. Immerse yourself in the local culture and inform yourself about local customs.
The Balkan War
The Balkan War was an incredibly complicated conflict. Sparked by the collapse of the Soviet Union in the late-1980s, this war was the only exception to the peaceful transition from communism to capitalism in Eastern Europe.
The war was between Yugoslavian countries and was initiated by free elections held in 1991 in Croatia and Slovenia to become independent nations. The Yugoslavian army stepped in and tried to suppress these newly emerging opinions of freedom. The two countries declared independence anyway, which was followed by the Ten-Day War in Slovenia and the Croatian War of Independence that would last until 1995.
In the following years, all the other countries in Yugoslavia gradually became independent. Bosnia-Herzegovina, a nation with large populations of Catholic Croats, Muslim Bosniaks, and Orthodox Serbs, was profoundly affected by the conflict. The war eventually resulted in U.N. and NATO interventions. Both the Croatian and Bosnian wars ended in 1995, while the conflict in Kosovo lasted until 1999.
Nowadays, Balkans travel is totally safe. The region is war-free. Croatia is leading the way with a booming tourist industry.
In fact, the local life in the Balkans is virtually unaffected by mass tourism—with some exceptions in the popular coastal cities on the Adriatic Sea—and the locals are among the most welcoming and friendliest people you'll ever meet.
Balkan Food
An authentic and quite a rural region, the Balkans are home to vineyards, olive groves, truffle forests, goat farms, and honey farms. If you're a foodie looking for organic, local cuisine, this is a superb destination.
It must be said, however, that the Balkan people love their meat. Meat—beef, lamb, pork, chicken, and of course, fish—is a prominent feature on any menu. Vegans might face a challenge when traveling part of the Balkans (but if Croatia is your destination, we have a handy vegan guide for you!).
What To Eat Guides
What To Eat When In Croatia
What To Eat When In Slovenia
What To Eat When In Serbia
What To Eat In Romania
What To Eat In Serbia
What To Eat In Albania
What To Eat In Macedonia
What To Eat In Kosovo
17 Dishes You'll Wanna Try In The Balkans
Balkan Currency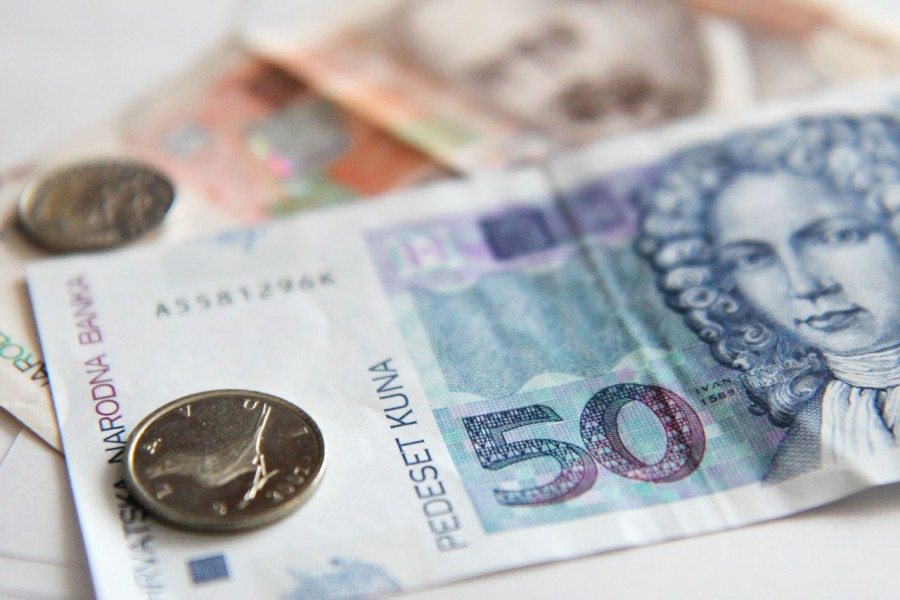 Only two countries in the western Balkans use the euro. Those are Slovenia and Montenegro. Croatia, even though it's part of the European Union, still uses the Kuna while Bosnia-Herzegovina uses the convertible mark.
At every border crossing, you'll find places to exchange currency. Those places, however, tend to be major rip-offs, taking advantage of unwary tourists. You should try to exchange currencies at local exchange offices away from the border if you can. Better even is to budget your visit to each specific country. Try and take out the exact amount of money you think you'll need—nothing more—so that you're not left with a bunch of Kuna when heading into Slovenia, for example. It's also worth noting that many places do accept euros. Not all do, though, so make sure you always have some local cash on you.
Visas In The Balkans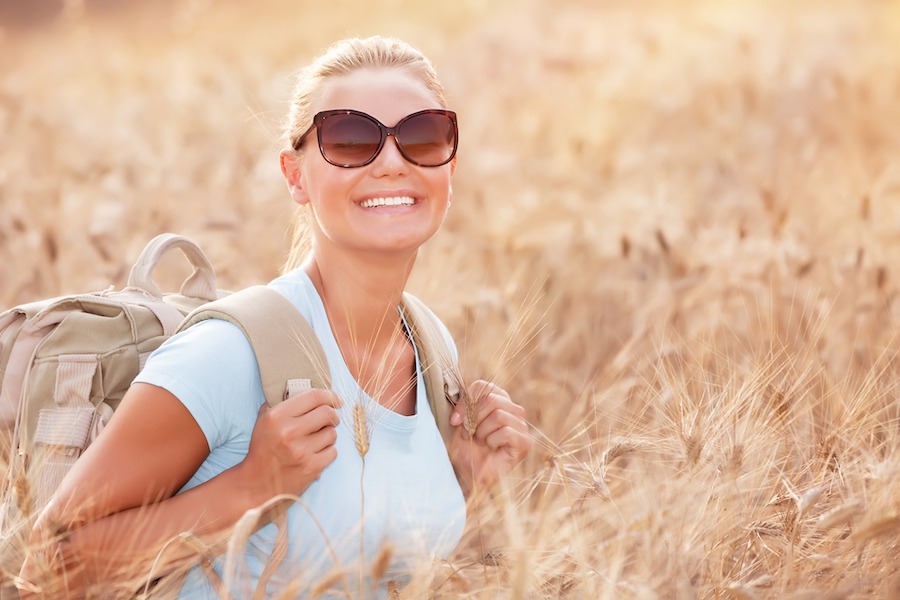 If you're from a country in the European Union, Switzerland, Norway, New Zealand, Australia, Canada, or the United States, you can enter Slovenia, Croatia, Bosnia-Herzegovina, and Montenegro without a visa.
The allowed length of your stay does differ between those countries, though. Slovenia is the only country that's part of the Schengen Zone, which allows free travel and a 90-day stay in this multi-country zone in Europe. This also means that a visit to Croatia, Bosnia-Herzegovina, and/or Montenegro does not affect the time you can stay in the Schengen Zone. This is particularly important for long-term travelers as the days spent in those three countries are not included in the 90-day Schengen Zone limit. Moreover, if you spend a significant amount of time in those countries, your Schengen stay might even be renewed when reentering one of the zone's countries.
This is complicated stuff, not relevant to the majority of people visiting the Balkans. For most travelers, it is enough to know that you do not need a particular visa to spend time in Slovenia, Croatia, Bosnia-Herzegovina, and Montenegro as a tourist.
Here is a guide to who needs a visa to enter Croatia
Just be sure to check with your local embassy before your trip – these things change all of the time.
Overview Of Balkan Countries
We'll finish this article about what to expect when traveling in the Balkans with an overview of the countries featured most on this website, as backpacking through the Balkans is popular and will likely include these fantastic spots.
The following Balkans guide includes a brief intro to each particular country's culture, characteristics, and highlights.
Map Of The Balkan Countries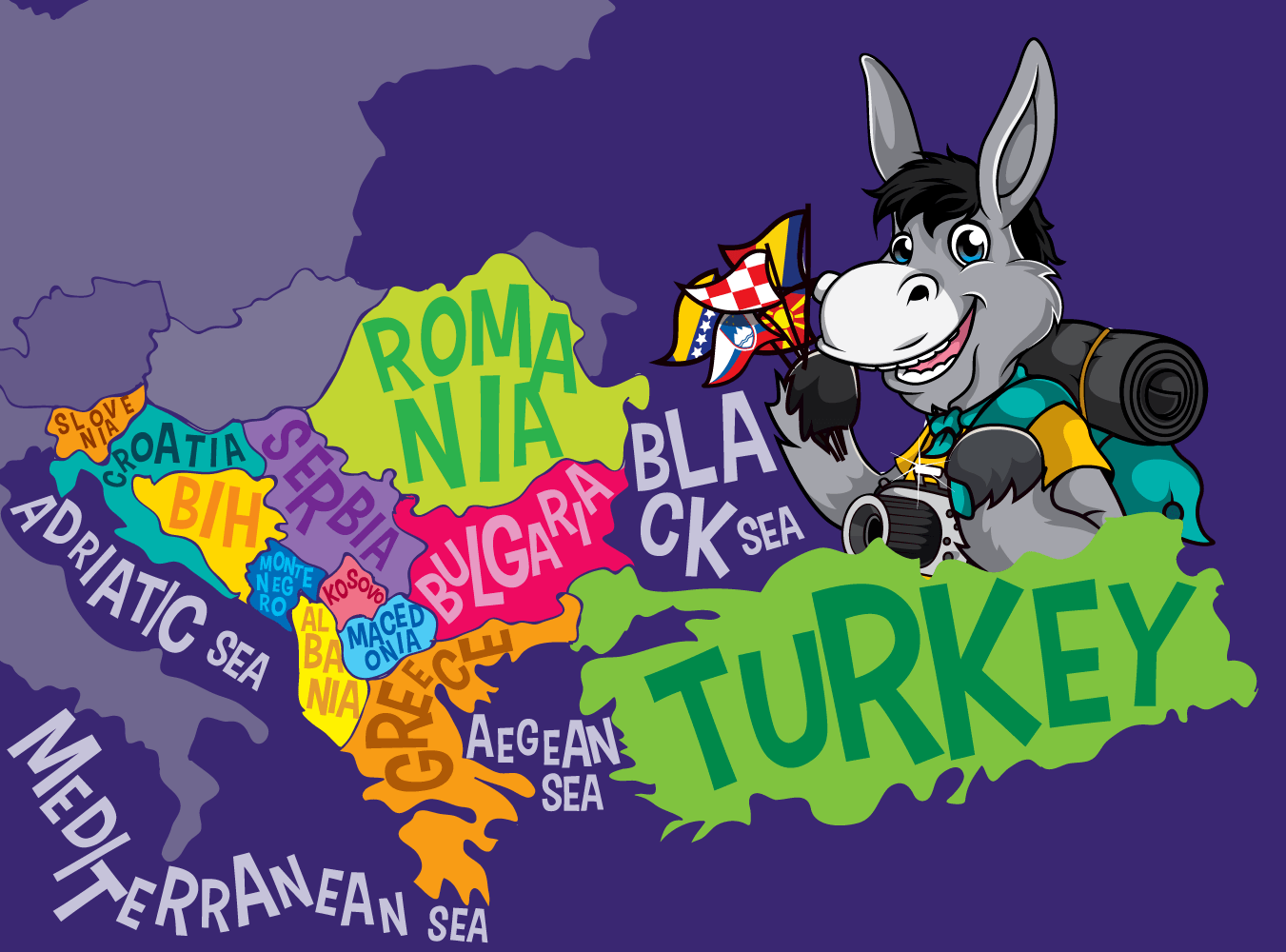 Slovenia
An Independent Country Since: 1991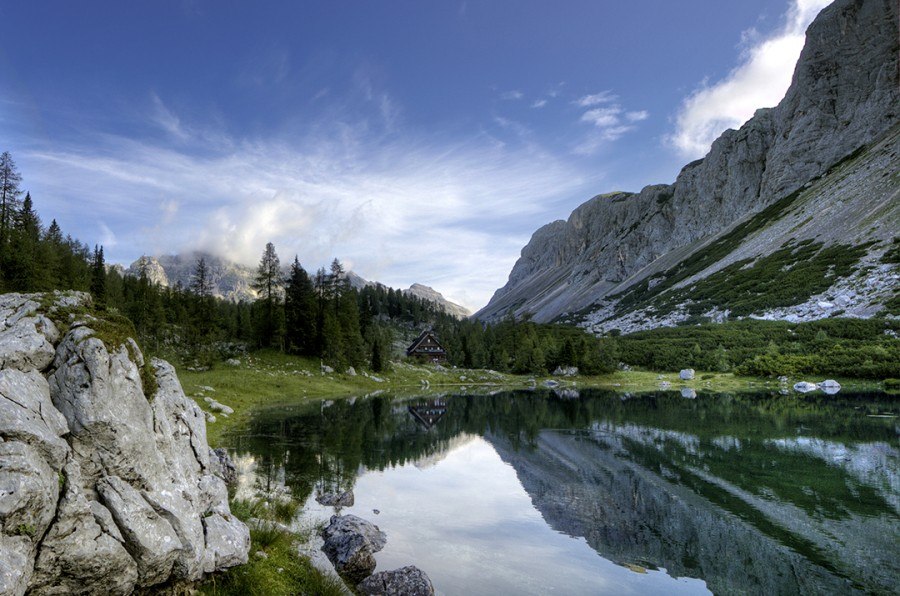 Slovenia may be small, but it's packed with attractions. You can drive across in just a couple of hours, yet there's everything from towering mountain peaks to historic cities, UNESCO-listed caves, and a spectacular coastline.
Often considered as a Central European country rather than a Balkan country, Slovenia has more in common with Austria and Italy than with Croatia and Bosnia-Herzegovina. This is a place dotted with onion-domed churches, where geraniums adorn wood-beamed houses and characterized by a disciplined mindset.
Its major attractions include the Adriatic coast town of Piran, the Škocjan Caves, Ljubljana, Lake Bled, and Triglav National Park.
Flag Of Slovenia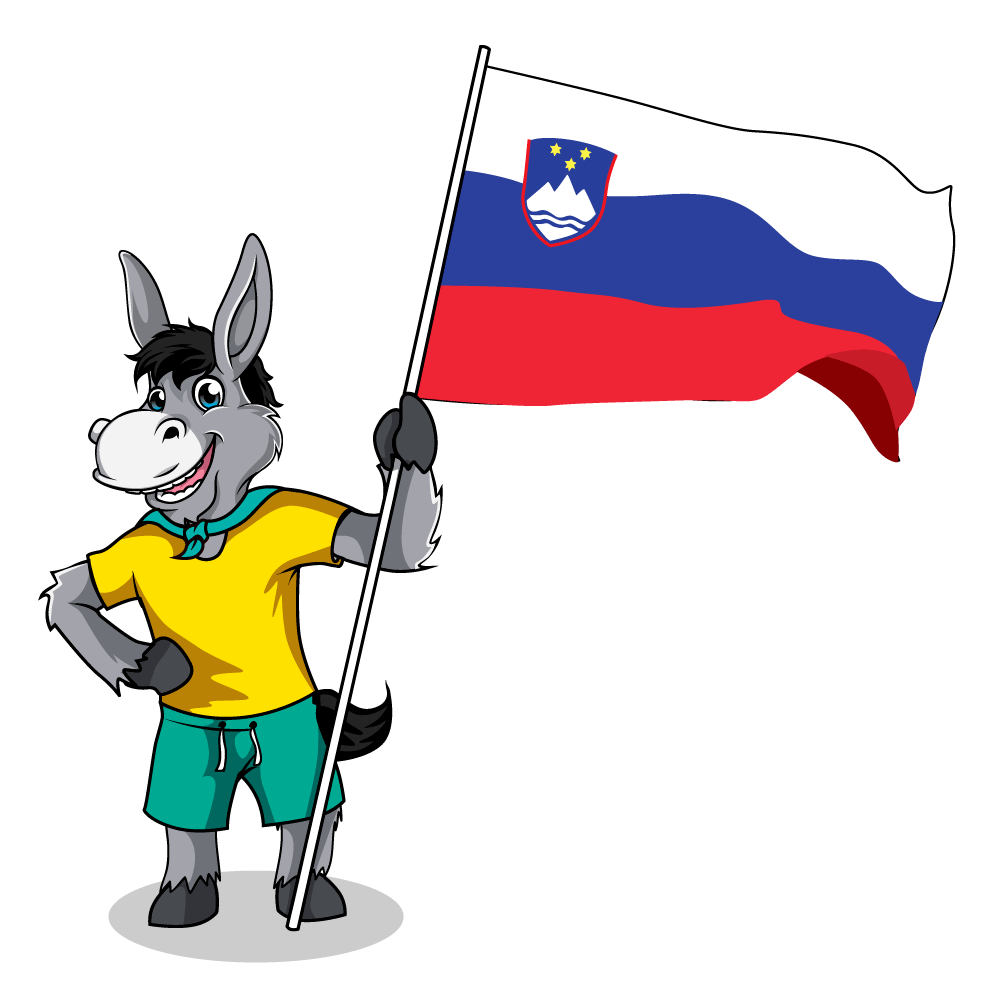 Slovenia Travel Blogs
Check out the best castles in Slovenia
Hit these beaches in Slovenia
Try something new and go glamping in Slovenia
Relax at one of Slovenia's ultimate spas
Travel with ease after reading these tips for renting and driving a car in Slovenia
The ski resorts you can't miss in Slovenia are compiled for you
Find the perfect Slovenia accommodation for your adventure
Don't forget to take your kids to Slovenia
Take a day trip from Lake Bled or a day trip from Ljubljana
Check out these fun accommodation choices in Piran
Croatia
An Independent Country Since: 1991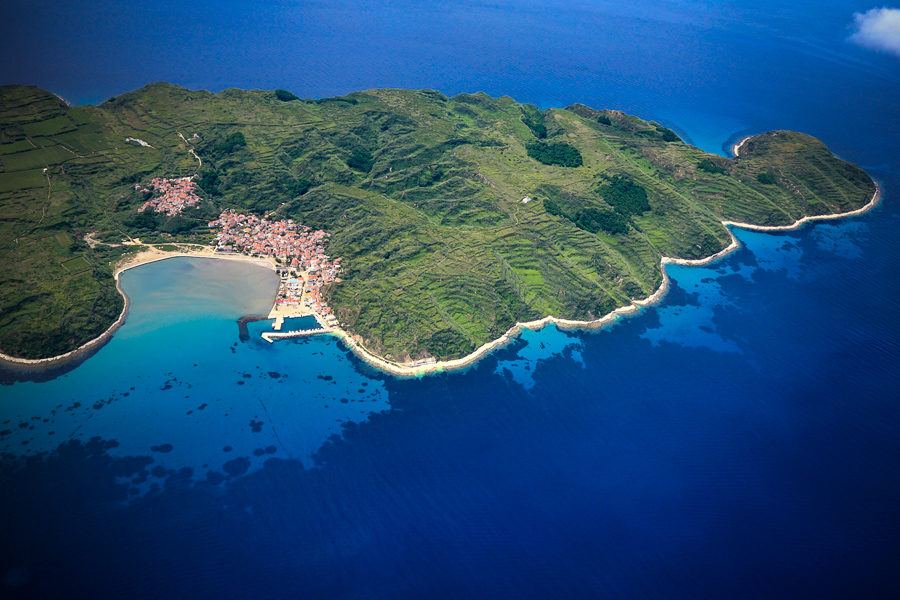 Boasting one of Europe's most magnificent coastlines, Croatia is one of the most popular beach destinations in southern Europe. The Dalmatian coast, especially, attracts thousands of tourists each year with its stunning beaches, clear water, scenic islands, and historic towns. Croatia also features exceptional natural attractions, from gorges and mountains to thick forests, rivers, and lakes.
Croatia is a varied country. There's the Italian-feeling Istrian peninsula in the north, the rural inland areas, the Dinaric Mountains just inland from the Adriatic Sea coast, the capital of Zagreb, and the Dalmatian islands. Scattered within these regions, world-renowned UNESCO Heritage sites are not to be missed.
There are numerous attractions all over this amazing country. Still, you should focus on Plitvice National Park, Dubrovnik, Split, Zagreb, Krka National Park, Rovinj, and the islands of Hvar, Brač, and Korčula.
Flag Of Croatia

Croatia Travel Blogs
Find the best of the best accommodation in Croatia
Island hop to these top Croatian islands
Take in a bit of culture and history at these fascinating museums in Croatia
We bet you haven't thought of these unique activities in Croatia
Dine at award-winning restaurants throughout Croatia
Take a dip at these top diving and snorkeling locations in Croatia
Head underground to see Croatia's stunning caves
Game of Thrones fans will love these GoT filming locations and tours
Wine lovers need to put these wine regions and wineries on their Croatia itinerary
Massive list of social distance friendly ideas for Croatia.
Bosnia-Herzegovina
An Independent Country Since: 1992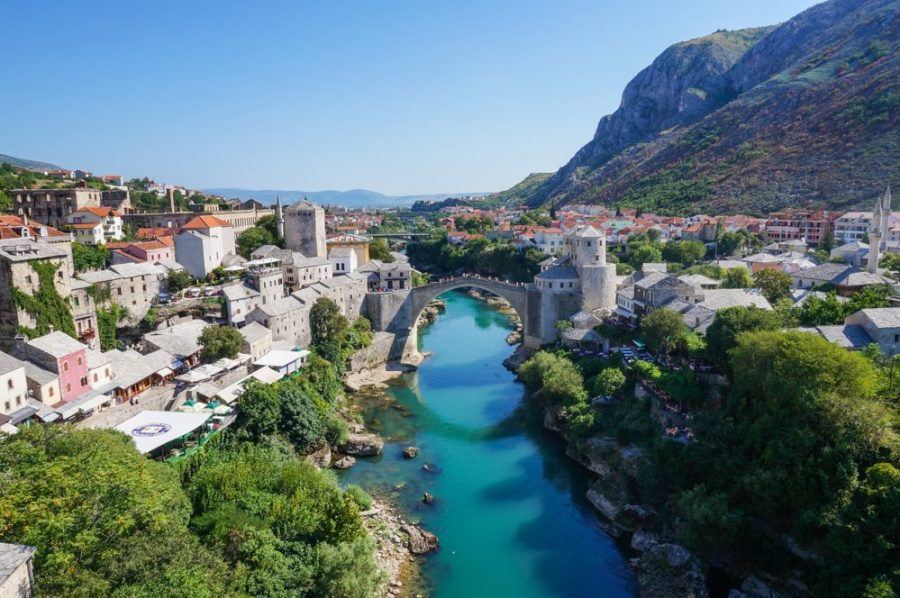 Bosnia-Herzegovina is the most culturally and religiously diverse country in the Balkans. Home to several ethnic minorities, such as the Bosniaks, Croats, and Serbs, this is a true crossroads country. This is a close as you can get to the Middle East and Muslim culture without leaving Europe.
In Bosnia-Herzegovina, cityscapes are dotted with both church spires and minarets. It's one of the very few countries in Europe with a Muslim majority, which makes this a fascinating place to visit.
Combining a rich cultural heritage with beautiful nature, Bosnia-Herzegovina has a variety of attractions. Make sure you visit Mostar and Sarajevo, but also allow time to go whitewater rafting in Bihać, Banja Luka or Foča and explore little towns such as Trebinje.
Flag Of Bosnia-Herzegovina

Bosnia-Herzegovina Travel Blogs
Sleep in comfort at these accommodations in Mostar
Don't miss the stunning Kravice Waterfalls
Spend a day in Mostar
Travel the country at your own pace when you rent a car in Bosnia-Herzegovina
Visit Una National Park
Make the pilgrimage to Medjugorje. and check out these top accommodation choices in Medjugorje
Check out the best restaurants in Sarajevo
Museums you've got to visit when in Sarajevo
Montenegro
An Independent Country Since: 2006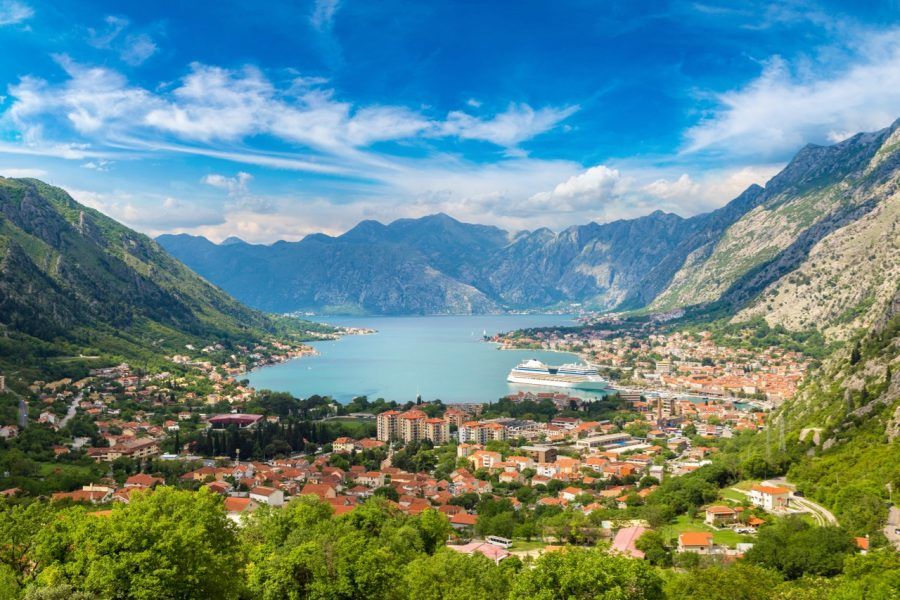 In terms of landscapes, Montenegro is one of the world's most spectacular countries. Its name meaning literally "Black Mountain," this is a place of magnificent coastal hills, sandy beaches, rugged inland mountain ranges, deep canyons, and shimmering lakes.
Its hospitable people make this one of the most enjoyable places to visit in southern Europe, especially if you're after an off-the-beaten-track outdoor adventure. Additionally, Montenegro also has vibrant coastal towns. The most well-known one is Budva, one of the Adriatic epicenters of luxury and beach travel, with loads of excellent hotels.
Places you shouldn't miss the Bay of Kotor, Durmitor National Park, Budva, and Sveti Stefan, and Lake Skadar.
Flag Of Montenegro

Montenegro Travel Blogs
Kotor Guide
Get outdoors in Montenegro's national parks
Find peace at the Ostrog Monastery
Have some fun in Podgorica, Montenegro
Visit the villages and towns along the coast
Stay in Kotor Bay on any budget at one of these accommodations
Places to check out when bringing your kids to Montenegro
Don't miss these best places to visit in Montenegro
Albania
An Independent Country Since: 1912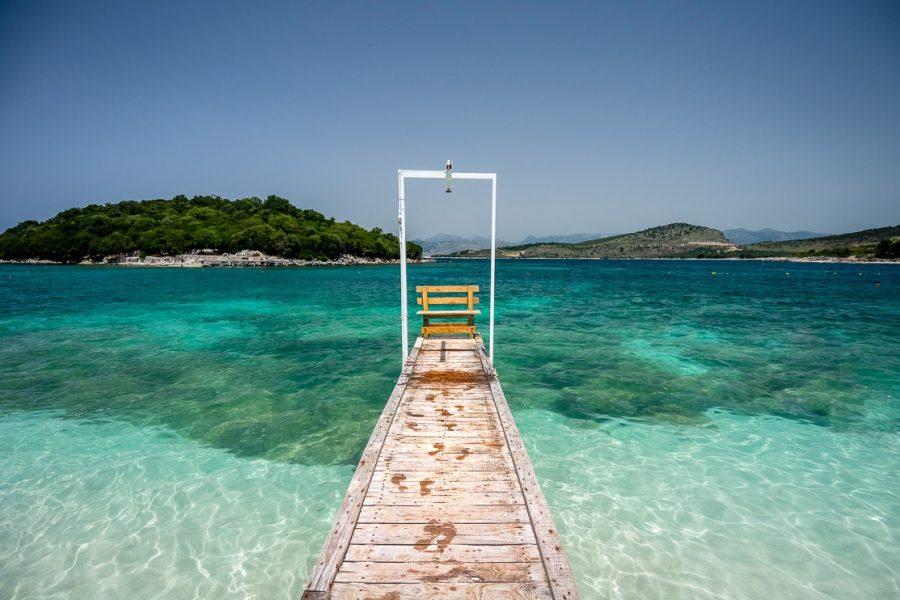 A relatively unknown and unexplored country in the heart of the Balkans, Albania oozes culture and history. This is one of the oldest regions in Europe—if not in the world—sharing basically the same history as Greece and Italy.
Albania lies between Macedonia, Kosovo, Greece, and Montenegro in a quiet corner of Europe. However, although it gets only a fraction of the crowds that visit Croatia, Greece, or Italy, those who do go there often find themselves surprised by its wealth of ancient sites, beautiful architecture, and vibrant culture.
This is as off-the-beaten-path as you can get in southern Europe, making it great for budget travel (especially when it comes to accommodation). Albania is a country boasting striking landscapes and incredible national parks, glorious beaches, and handfuls of historic towns and villages. Don't miss Berat and Gjirokastra, the capital of Tirana, Theth National Park, Shkoder, and the Albanian Riviera.
Flag Of Albania

Albania Travel Blogs
Soak up the sun at these ten beaches in Albania
Find a place to sleep at one of Albania's best hotels
Make sure to rent a car in Albania to see it at your own pace
See the top sights with this ultimate guide on what to do in Albania
These Albania museums are worth a visit
Spend a weekend in Tirana with this guide
Sleep at one of these excellent Tirana accommodations.
Pick one of our favorite hotels for all budgets in Berat.
Bulgaria
An Independent Country Since: 1908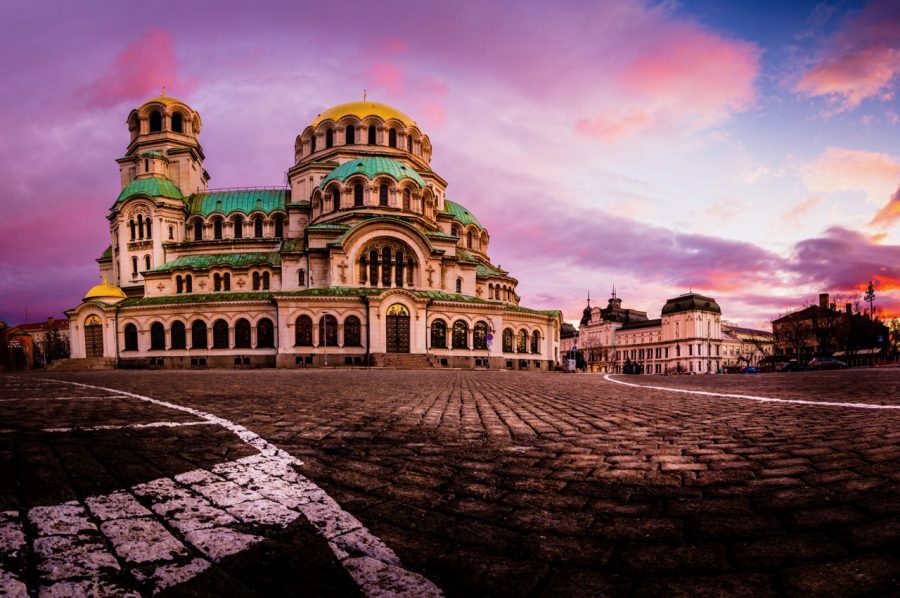 Bulgaria is more or less the very region where our ancient ancestors arrived in Europe. It is, therefore, one of the oldest inhabited regions on the continent, featuring several significant archaeological sites from the Neolithic period. Throughout its long history, Bulgaria has been the home of the Thracians, Greeks, Persians, Romans, Goths, Huns, and Ottomans.
Needless to say, the mix of cultures, architectural, and artistic styles is sensational. This fantastic heritage is reflected in the country's ten different UNESCO World Heritage Sites, which include not only several amazing ancient sites but also a few breathtaking natural areas.
There's plenty to see and do in Bulgaria. Still, major attractions include Sofia, the Ancient City of Nessebar, Central Balkan National Park, the Rock-Hewn Churches of Ivanovo, Pirin National Park, the Seven Rila Lakes, the Rila Monastery and the Madara Rider.
Flag Of Bulgaria

Bulgaria Travel Blogs
Best Places in the Balkans To Go Hiking
18 Places That Must Be on Your Balkans Travel Itinerary
Chasing Famous Waterfalls in the Balkans
Things To Do In Bulgaria
Things To Do In Sofia
Best Day Trips From Sofia
Where To Eat In Sofia
Things To Do In Varna
Bansko Ski Resort
Bulgarian Festivals
Rent A Car Bulgaria
North Macedonia
An Independent Country Since: 1991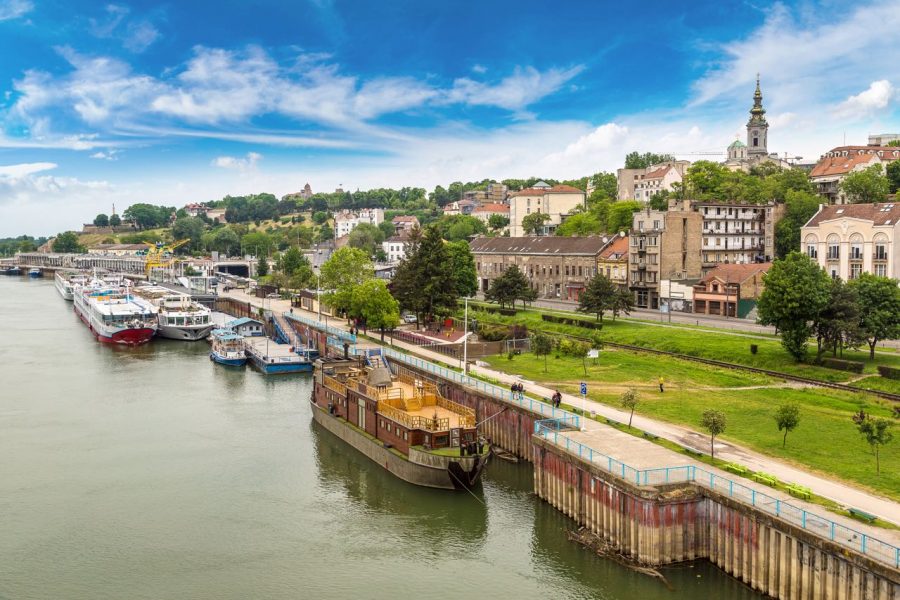 Just like its western neighbor Albania, North Macedonia can trace its origins back to even before antiquity. The oldest settlements date from as far back as 7,000 BC, but it's not until the 4th century B.C. that it becomes the Kingdom of Macedon. North Macedonian culture and heritage is a mix of local and foreign influences, much like most other countries in the Balkans.
Note that the Republic of North Macedonia, as the country is officially known, is not the same as the historical region of Macedonia, which as much larger and spread out across three of its neighboring countries as well. (After years of dispute with Greece, the country changed its name from "Macedonia" to "North Macedonia", while a northern Greek province officially became "Macedonia")
A landlocked country, North Macedonia, is a rather mountainous place. Its landscapes are rugged and wild, characterized by mountain ranges, valleys, and large lakes. As you can imagine, its cities and cultural attractions are old—if not ancient. Any North Macedonia itinerary should contain at the very least Lake Ohrid, Matka Canyon, Mavrovo National Park, and Skopje.
Flag Of North Macedonia

North Macedonia Travel Blogs
What You Need To Know About North Macedonia
Best Beaches In North Macedonia
Rent a car in North Macedonia to explore in ease
Ohrid, North Macedonia's UNESCO listed lake is a must!
Explore Skopje with this list of best things to do in the capital
Find the best places to sleep in Skopje here
Best Souvenirs To Buy
Best Authentic Restaurants in Ohrid
Serbia
An Independent Country Since: 2006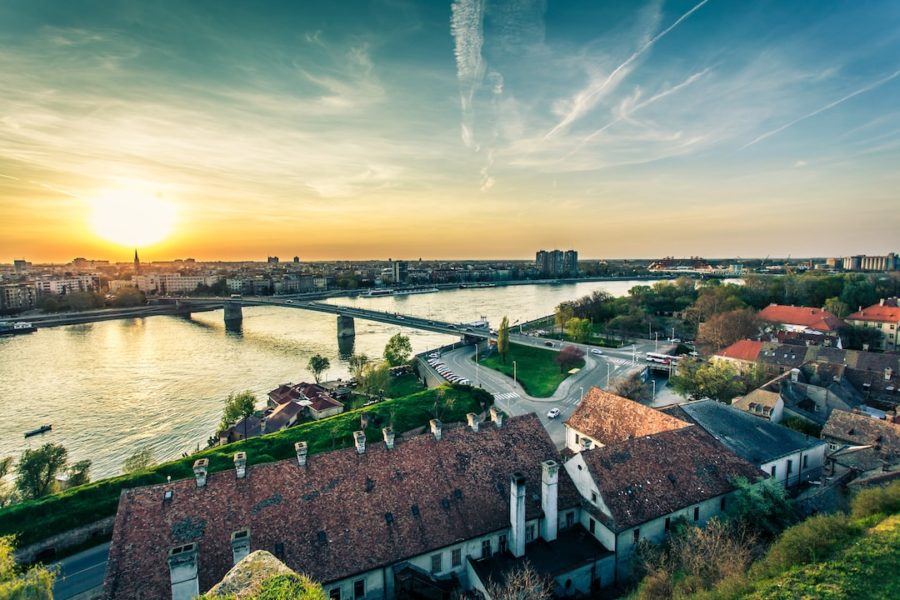 One of the largest countries in the Balkans, Serbia is the only country in Europe that uses both Latin and Cyrillic alphabets. Its capital city of Belgrade is one of southeastern Europe's largest and oldest cities, home to striking Communist-era buildings and Belgrade Fortress, just to name a couple of highlights. Belgrade's Stari Grad is where you'll find mansions dating from the 1800s as well as the iconic National Theater.
Outside of the capital, numerous historic towns and archaeological sites dot the countryside made up of mountain ranges, plateaus, and rivers. While there's a wealth of culture and history to be soaked up in Serbia, people who like being outdoors won't be disappointed either.
Absolute highlights include Fruška Gora National Park, the stunning Drina River, the Nikola Tesla Museum, the Stari Ras and Sopoćani complex, Derdap National Park, Belgrade Fortress, and the Studenica Monastery. Besides these, there are many other nature parks, ancient monasteries, fortresses, and old towns to visit and explore.
Flag Of Serbia

Serbia Travel Blogs
Find accommodation in Belgrade and across Serbia here
Make sure to put this Serbian food in your belly
Take a few day trips from Belgrade.
Explore Serbia's capital, Belgrade.
Experience Novi Sad like a local
Romania
An Independent Country Since: 1877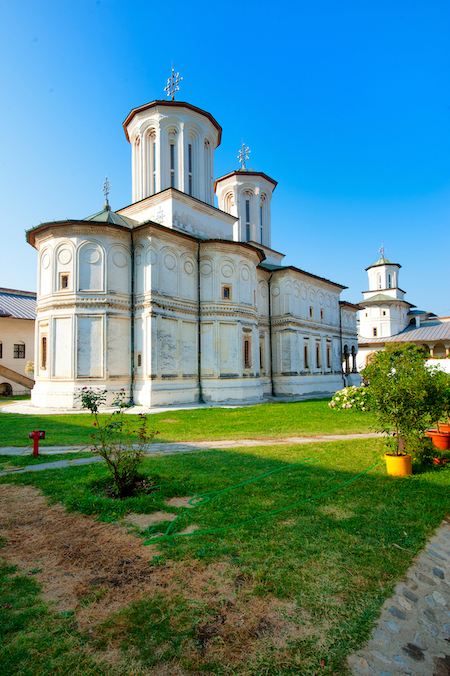 A large country in the northwestern corner of the Balkan Peninsula, Romania is known mostly for its numerous spectacular castles, epic landscapes, and beautiful towns. Arguably it's most popular destination is Transylvania, a forested region with various hills and fortresses. Its most notable landmark is Bran Castle, associated with the legend of Dracula.
The well-preserved medieval town of Sighisoara is absolutely worth visiting as well. For more urban attractions, the capital city of Bucharest has several of those, most notably the enormous Communist-era Palace of Parliament.
The towering Carpathian Mountains flank Transylvania, a wild landscape home to wolves and brown bears that attract adventure seekers like hikers, campers, winter sports enthusiasts, rock climbers and photographers alike. Yet another amazing natural feature in Romania is the Danube River, which flows into the Black Sea in Romania. The Danube Delta Biosphere Reserve is a prime location for wildlife watching, scenic bike rides, drives, and boat excursions.
Flag Of Romania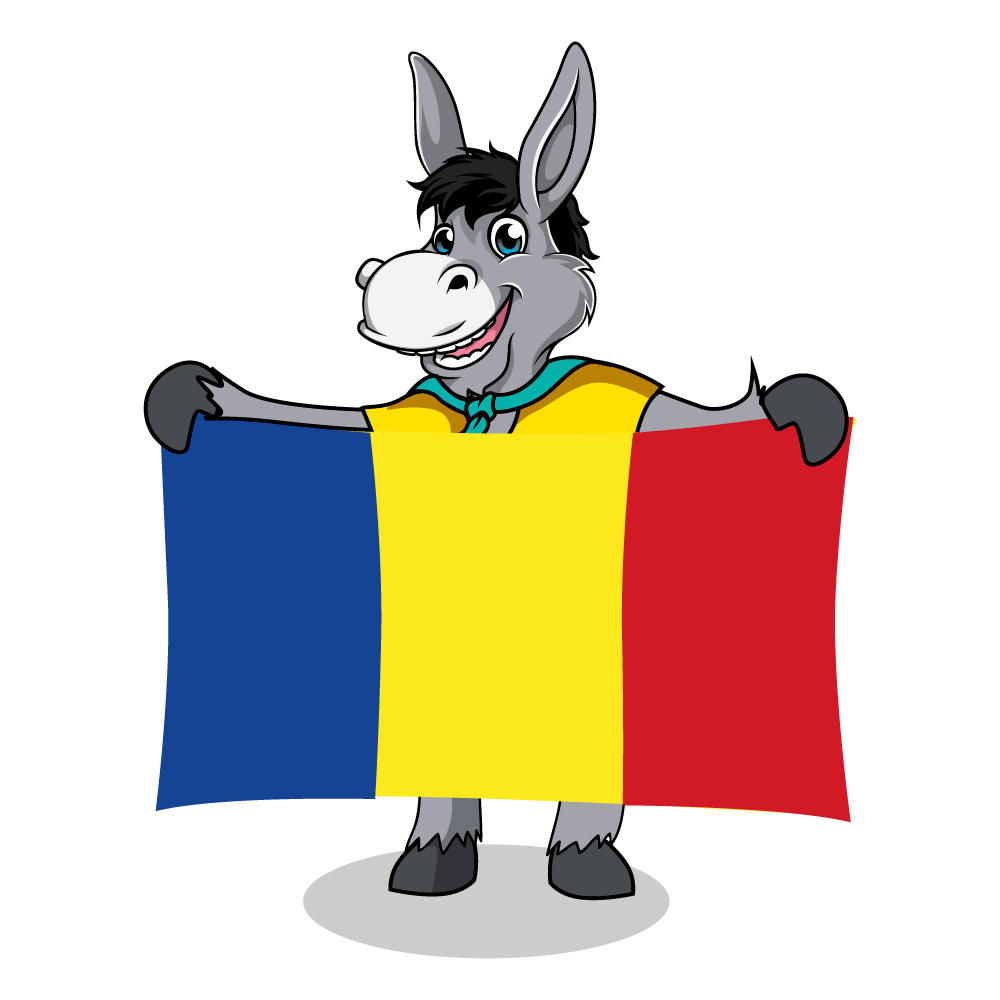 Romania Travel Blogs
Transylvania
What To Eat In Romania
Put these sights you just can't miss in Romania on your itinerary.
Explore all Bucharest has to offer.
Romania has impressive castles waiting to be explored.
Check out our massive list of things to do in Romania.
Take a summer holiday in Romania based around these beaches.
Oh, and you can stay connected on the go with Wifi like this.
Kosovo
An Independent Country Since: 2008 (not recognized by Serbia)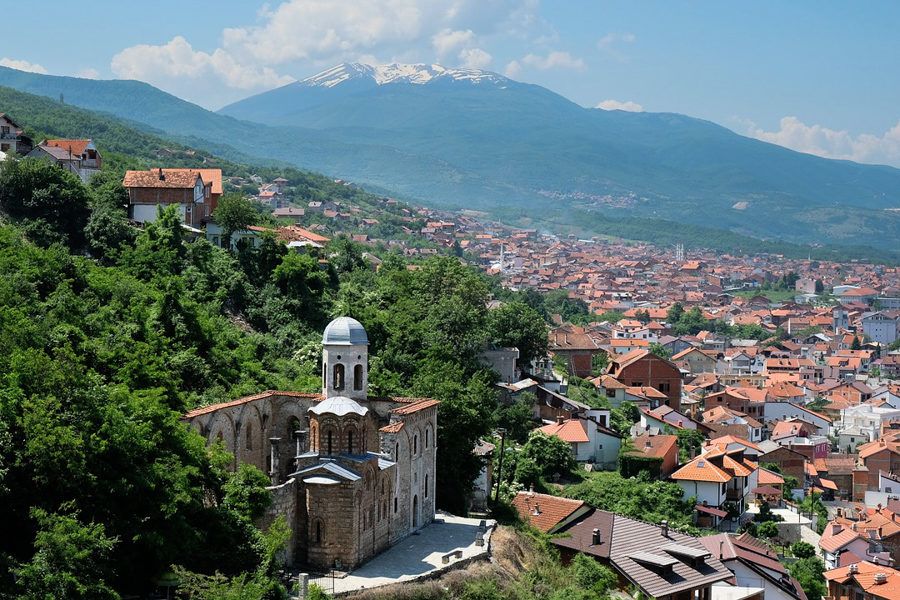 A landlocked country surrounded by Macedonia, Albania, Montenegro, and Serbia, Kosovo is a partially recognized country in the Balkans. Although some nations still don't recognize Kosovo's independence, it is a separate, although small, region in southeastern Europe with a distinct culture.
This fascinating new country has a lot going for it, including its obscurity. Because many travelers don't really know much about it, it has the unique potential to surprise and overwhelm unsuspecting visitors completely. Kosovo, after all, is gorgeous. It's home to beautiful domed Serbian monasteries dating from the 1200s, picturesque mountain towns, and world-class hiking trails.
Despite its turbulent past, Kosovo is perfectly safe to visit now. Yet, it does remain one of the last off-the-beaten-track destinations in Europe. Just like its neighbor Serbia, from which it declared independence in 2008, Kosovo is somewhat of a cultural crossroads in southern Europe, with both Christian and Muslim influences.
However, Kosovo's most significant touristic resources lie in its spectacular natural scenery. Home to towering mountains, dotted with canyons and lakes and crisscrossed by rivers, this small country is an outdoor lover's paradise. You can go hiking, cycling, whitewater rafting, fishing, boating, skiing, and snowboarding.
Flag Of Kosovo

Kosovo Travel Blogs
Rent a Car in Kosovo
Where to Stay in Kosovo: A Hotel Guide
Top Things to do in Kosovo
Ultimate Kosovo Food Guide
Places & Cities in Kosovo to Visit
Best Things To Do In Prizren
National Parks In Kosovo
Turkey
An Independent Country Since: 1923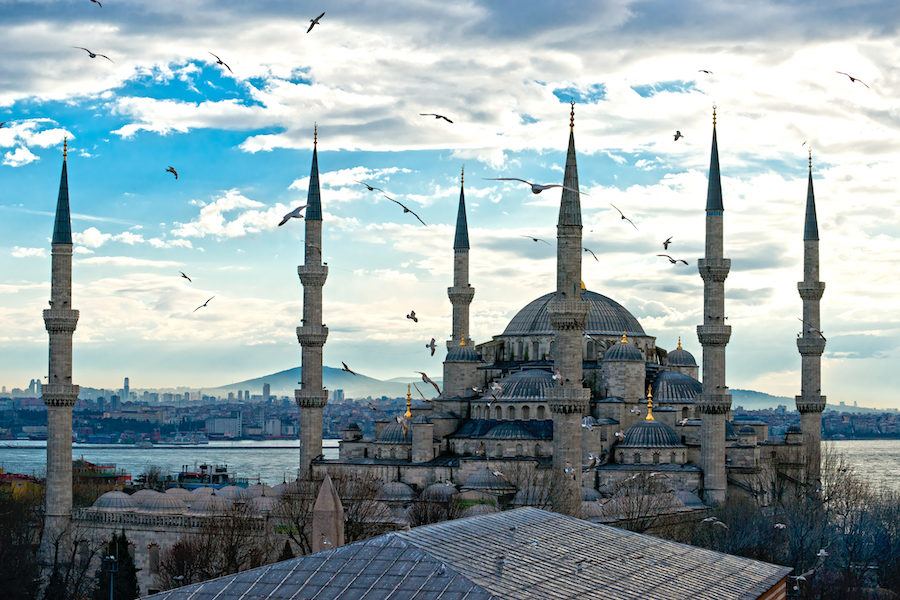 Literally, the crossroads of cultures, the meeting point of continents, Turkey lies in both Europe and Asia and has historical and cultural connections to countless other regions. Influences range from Greek, Roman, and Persian to its own Byzantine and Ottoman eras. As such, visitors can find fascinating historic buildings, ancient ruins, and centuries-old heritage all over the country.
Although not the capital of Turkey (that's Ankara), the country's largest city by far is Istanbul, known formerly as Constantinople and Byzantium, this massive metropolis is home to some of the world's greatest buildings. In the city's historic center, which is a UNESCO World Heritage Site, you can visit iconic landmarks like the Hagia Sophia, the Blue Mosque, the Grand Bazaar, and Topkapi Palace.
Elsewhere in Turkey, other major tourist destinations include the "fairy chimneys" in Cappadocia, underground towns of Kaymakli and Derinkuyu, the ancient ruins of Ephesus, and the remains of Troy. Natural highlights range from the phenomenal travertine hot springs of Pamukkale and the gorgeous beaches of the Turquoise Coast and Turkish Riviera.
Flag Of Turkey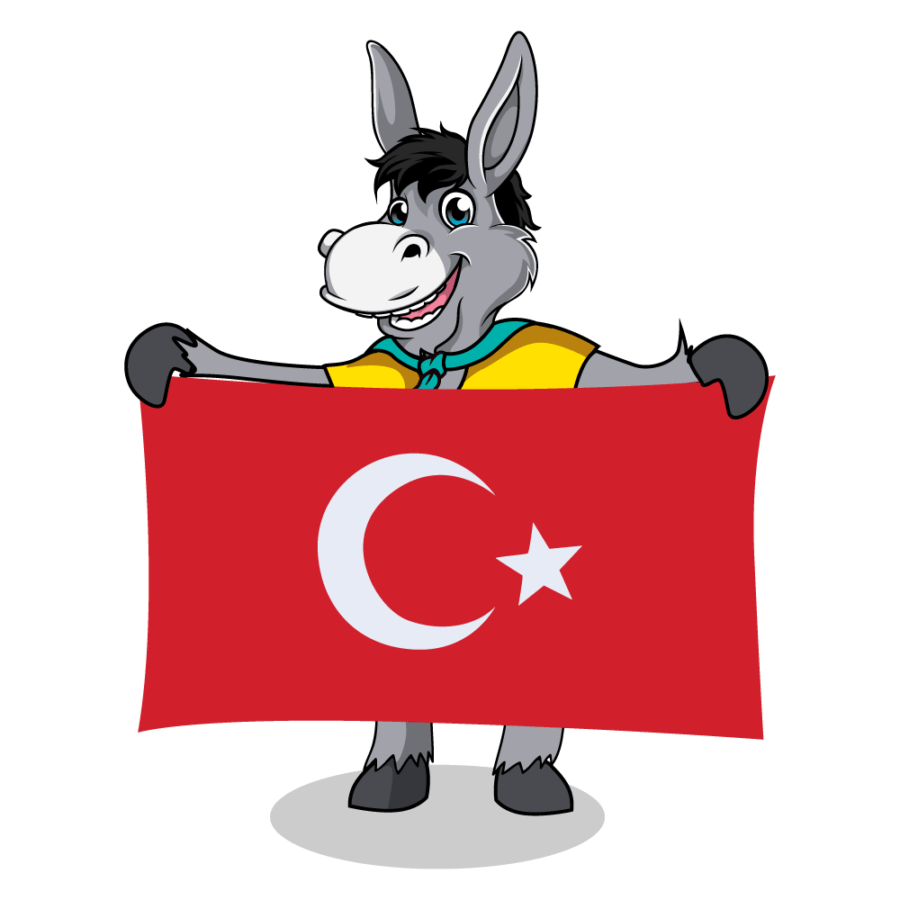 Turkey Travel Blogs
Where To Stay In Cappadocia
The Do's And Don'ts To Visiting Turkey
Best Things To Do In Istanbul
Best Places To Visit In Turkey For Every Type Of Traveler
Places To Stay In Sultanahmet
Day Trips To Take From Istanbul
What To Wear In Turkey
Greece
An Independent Country Since: 1830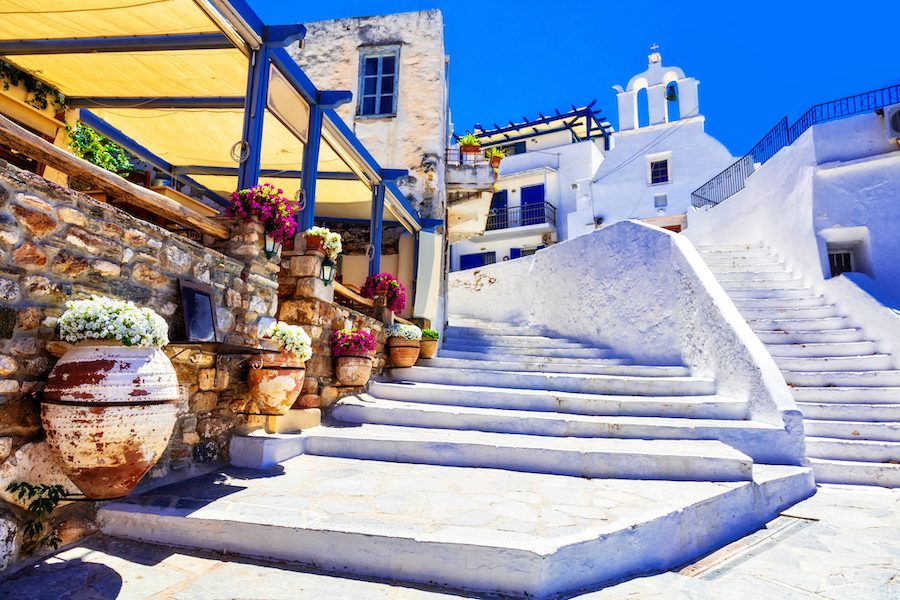 Occupying the southern tip of the Balkan Peninsula, Greece is arguably the most historic country in the world. This is, after all, the place where modern democracy originated, the very "cradle of Western civilization". It was one of the most influential regions in ancient times, showcased by lots of remaining structures and ruins to this day.
The capital of Greece, Athens is home to important landmarks dating as far back as the 5th century B.C. Its most iconic ancient attraction is without question the Acropolis, topped by the Parthenon. Other ancient locations in Greece worth visiting include the Palace of Knossos in Crete, the Temple of Apollo in Delphi, the birthplace of the Olympic Games in Olympia, and the island of Rhodes. Thessaloniki, on the other hand, is Greece's second-largest city and a former commercial hub in the Byzantine Empire.
Additionally, Greece is also famous around the world for its thousands of islands that dot the Ionian and Aegean Seas. It's a super-popular beach vacation destination, thanks to iconic places like Santorini and Mykonos.
Flag Of Greece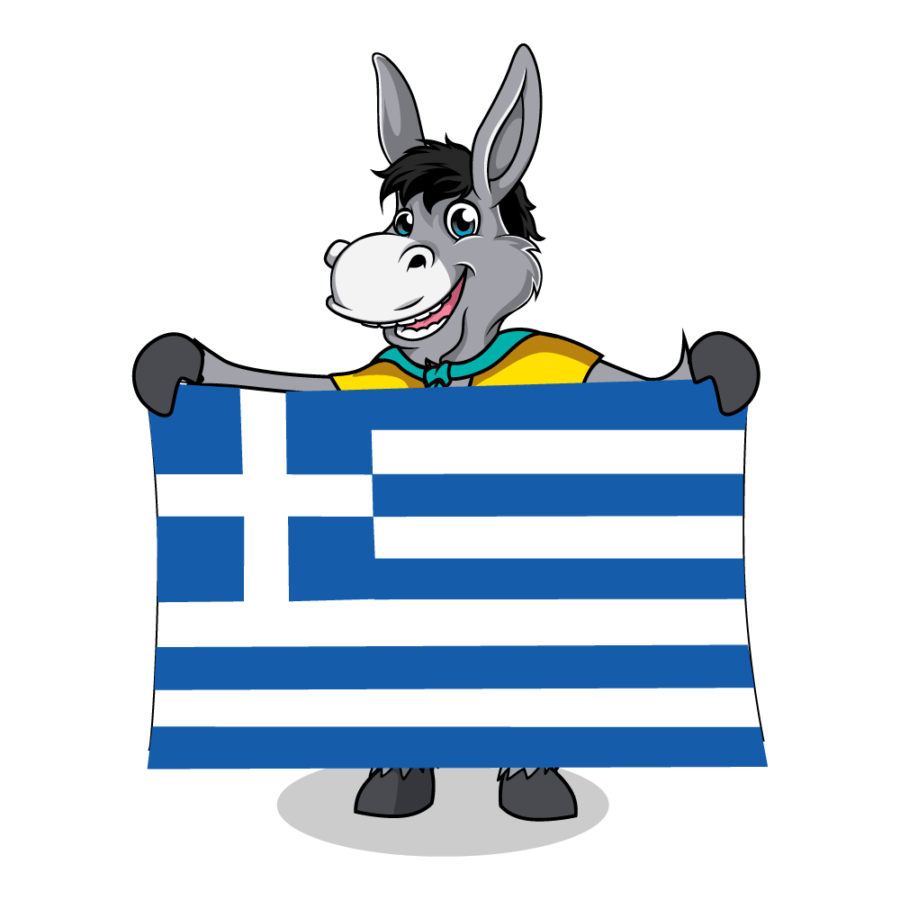 Greece Travel Blogs
Car Rental & Driving Tips In Greece
5 Lesser-Known Greek Islands To Explore
Where To Stay In Crete
Where To Stay In Mykonos
Where To Stay In Santorini
Do you feel like you now know what to expect when traveling in the Balkans?
Balkans Travel Guide: Where To Travel In The Balkans
With soothing scenes of beauty, beautiful beaches, snow-capped mountains, links to ancient history, pristine lakes, buildings of medieval architecture, well known and small unspoiled islands, as well as idyllic villages, the Balkans is one of the most wonderful places in the world I love to visit. 
Popularly known as The Balkan Peninsula, it is surrounded by the Mediterranean Sea and the Marmara Sea to the south, the Adriatic Sea to the west and the Black Sea to the east. The rivers Danube, Sava, and Kupa are usually referred to as its northern boundary. It is endowed with natural beauty and has umpteen numbers of pristine beaches, mountains, and historic settlements. In short, it is a traveler's paradise and has much to offer in terms of exquisite holiday memories.
Did you know: One of the most famous personalities to have come out of the Balkans is Mother Teresa, now referred to as Saint Teresa of Calcutta. She was born in Skopje, the capital of the Republic of Macedonia, before she moved to India.
Here is a list of where to travel in the Balkans.
Bar, Montenegro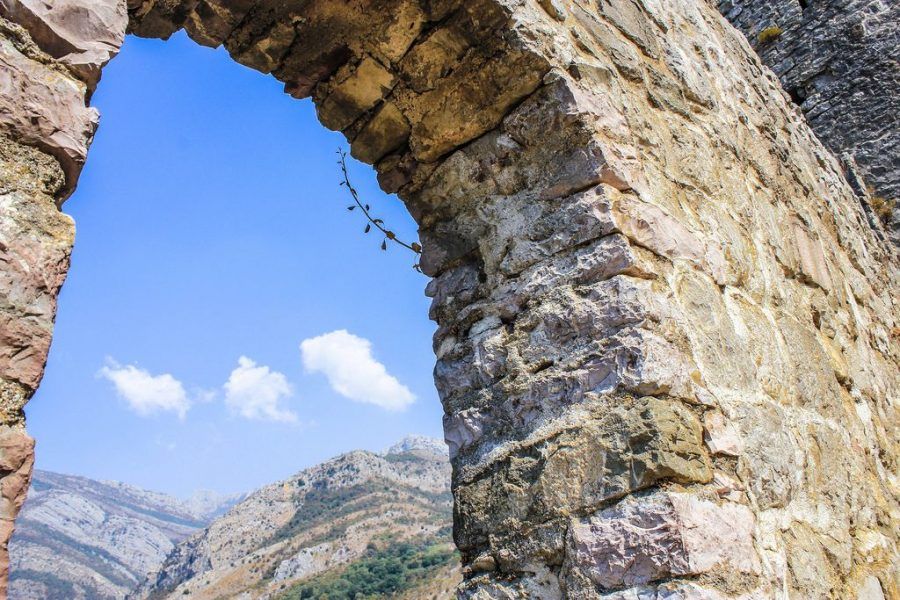 If you love to walk along beautiful, long stoney or sandy beaches, then consider heading to Bar, a picturesque, historic town situated on the Adriatic coast. And there is no better way to get there than hopping on to train The Balkan Express and then taking the ride from Belgrade to Bar.
This route is considered to be one of Europe's most beautiful train routes passing through idyllic villages, mountains, and valleys that are so soothing to the eye. When in Bar, don't miss the 2000-year-old Old Olive Tree of Mirovica, King Nikola's Palace, or any one of the many fortresses or simply take a stroll through the old town of Bar.
Here is what else you can do in Montenegro.
Dubrovnik, Croatia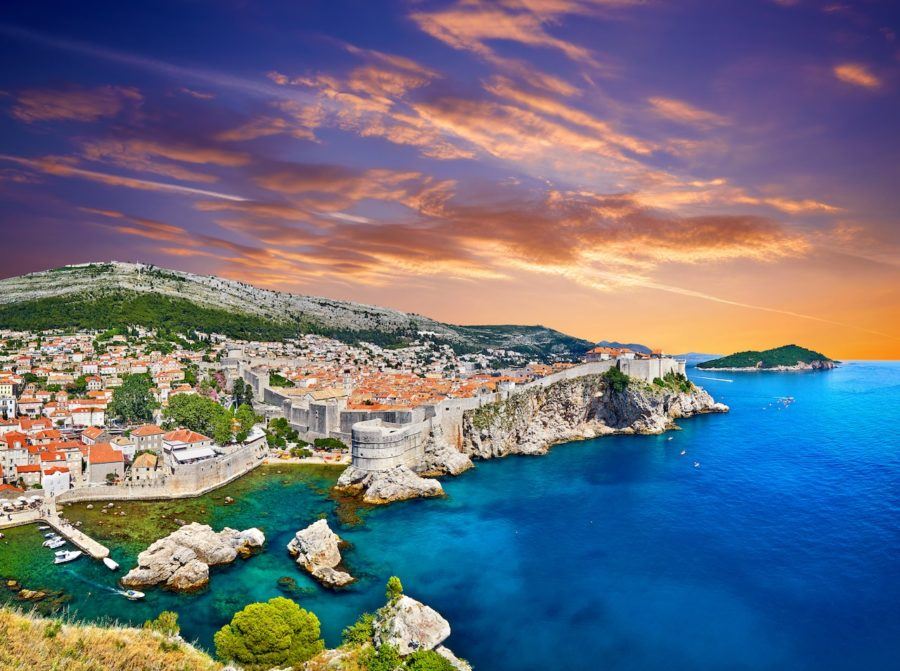 Apart from great beaches and breathtaking landscapes, Dubrovnik in Croatia boasts of many old buildings and is protected by UNESCO. The oldest arboretum in the world, Arboretum Trsteno, is situated here and dates back to before 1492. It has many Renaissance buildings that are considered architectural heritage. Apart from this, the city also has walls around it and is dotted with towers and turrets, but don't worry; there are also loads of places to sleep close by.
While in Dubrovnik, do not miss a chance to sample some of the local delicacies served in the city's exotic restaurants and in case summer finds you here, you will surely fall in love with some of the enchanting beaches (head to Orebic) in the world as you savor sunrise and sunset in the most ethereal manner. Beaches such as Copacabana Beach, Lapad Beach, and Cava Beach are just a few that will not make you forget this city. After a day of exploring, maybe you'd like to stay in nature and go glamping here or one of these unique Croatian hotels here.
Sveti Stefan, Montenegro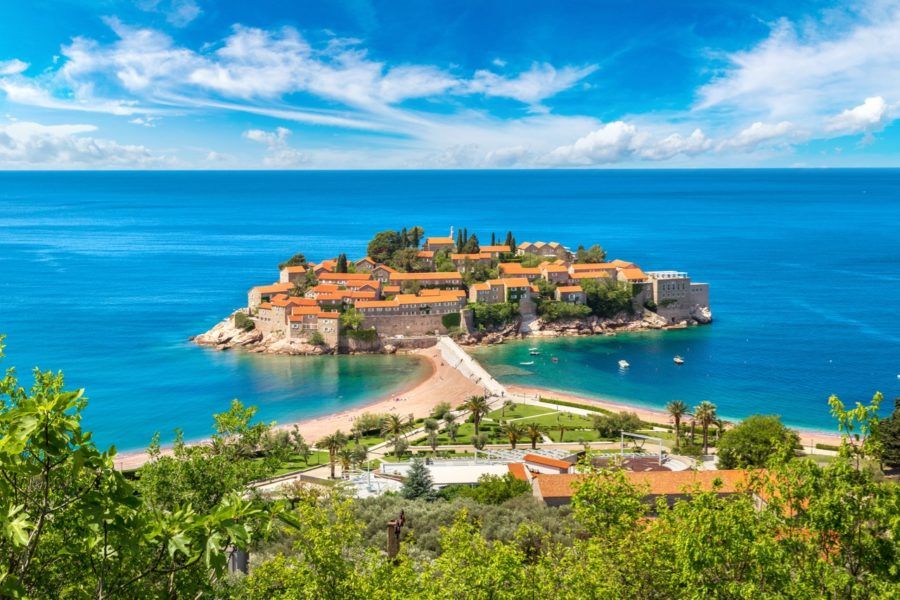 If you are one of those who like just to put up your feet and look out on vast expanses of water, then Sveti Stefan is just the place for you. A beautiful island resort on the Adriatic, Sveti Stefan boasts of pink soft sandy beaches, historic villages, and crystal clear water.
Ever wondered why this region is one of the most advertised tourist destinations in the world? It is because of the serene environment and the majestic landscapes as those found in here.
Lake Bled, Slovenia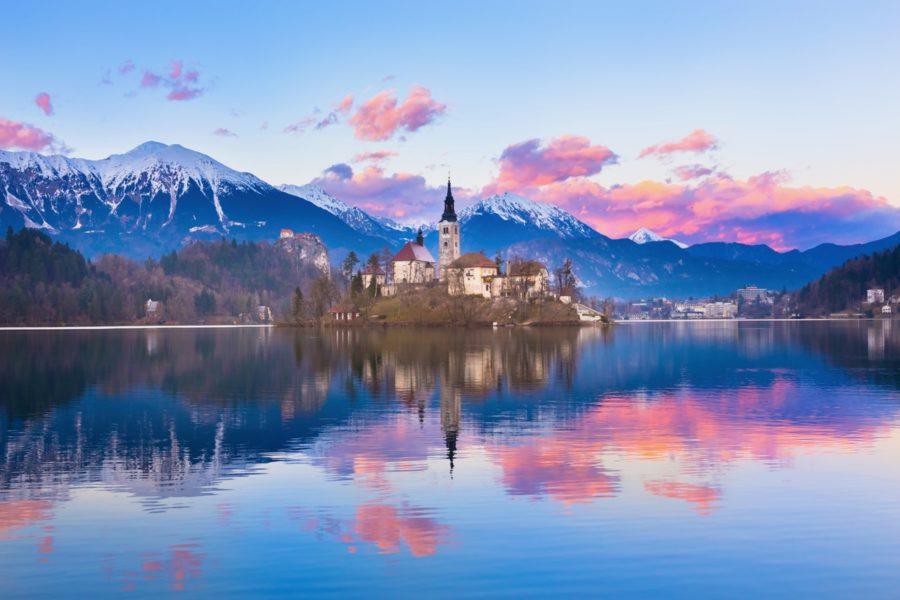 A medieval Bled Castle overlooking a serene lake in the backdrop of snow-capped mountains offers you a magnificent panoramic view of the Julian Alps and the entire surrounding area.
Bled is one of those places that offer you scenic beauty coupled with historic architecture and tranquility. And, while you are looking, check out the great skiing options in Slovenia too!
Here is what else you can do in Slovenia.
Maramures, Romania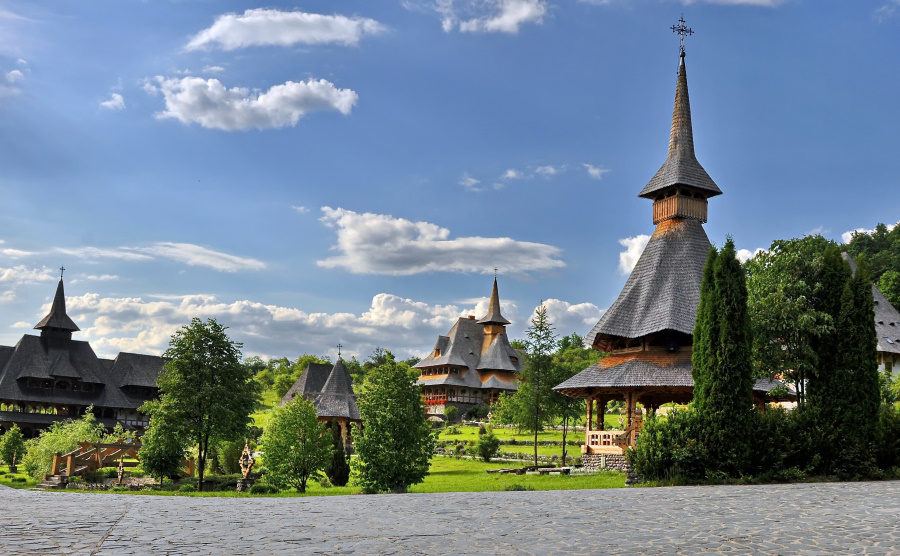 If you would like to take a walk back in time, then you should think of spending a few days in Maramures – or any place in Romania. This area offers you picturesque sceneries and is home to many villages where century-old traditions are still followed.
The rural culture and crafts of the Romanian Dacian ancestors have been preserved to a great extent by the intimate villages. Simply put, it is here that you'll get the closest to uncovering the true heritage of Romania.
Rugova Mountains, Kosovo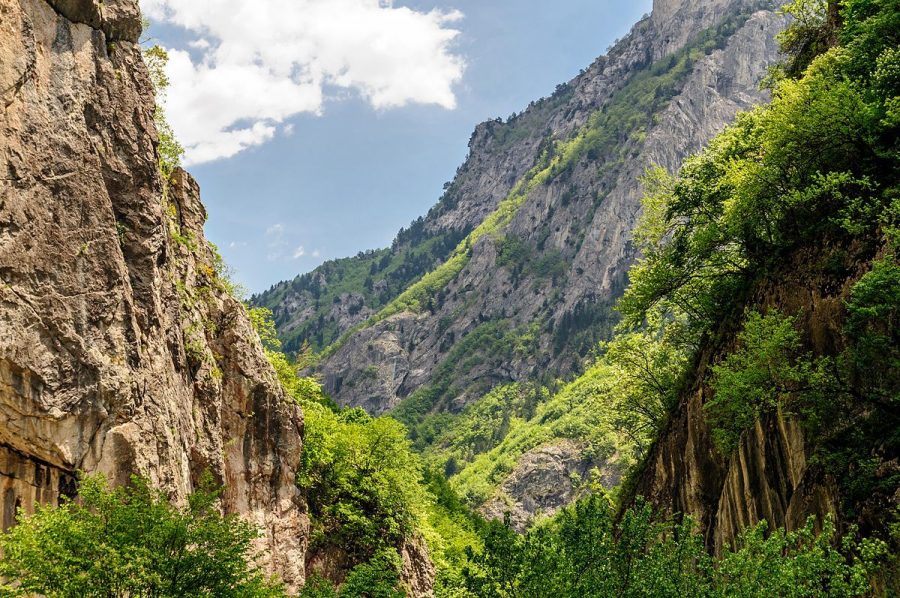 Known as the Albanian Alps, the Rugova Mountains are a proclaimed National Park and are very popular among winter sports enthusiasts. The abundance of waterfalls, canyons, lakes, valleys, caves, and tall peaks offer amazing views to the hikers, climbers, and backpackers.
Whether you are the hiking or hunting kind, Rugova in Kosovo has got you covered. The cool ambiance is enough to help you make some unforgettable memories.
Ani Ghost City, Turkey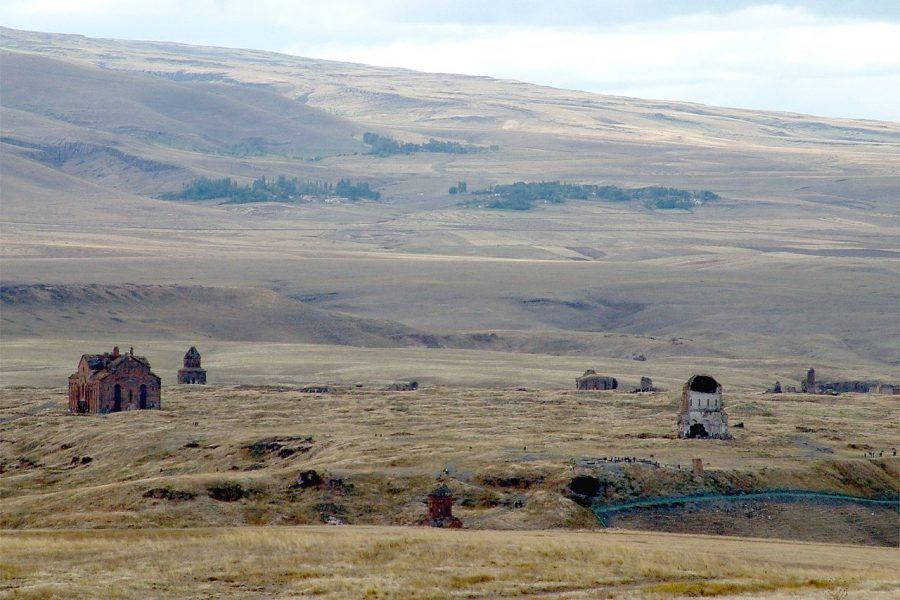 A magnificent medieval city that was abandoned and forgotten and is now in ruins. Known as the City of Thousand Gates and City of Forty Gates, Ani has much to offer in terms of beautiful churches and minarets dating back to 961.
Local volcanic basalt, a sort of tufa stone, is what was used in the construction of all the structures that you find in this city. Apart from the fact that it is easily carved, it also comes in a variety of vibrant colors, from creamy yellow to rose-red, to jet black that makes the structures look beautiful.
Ohrid, the Republic of Macedonia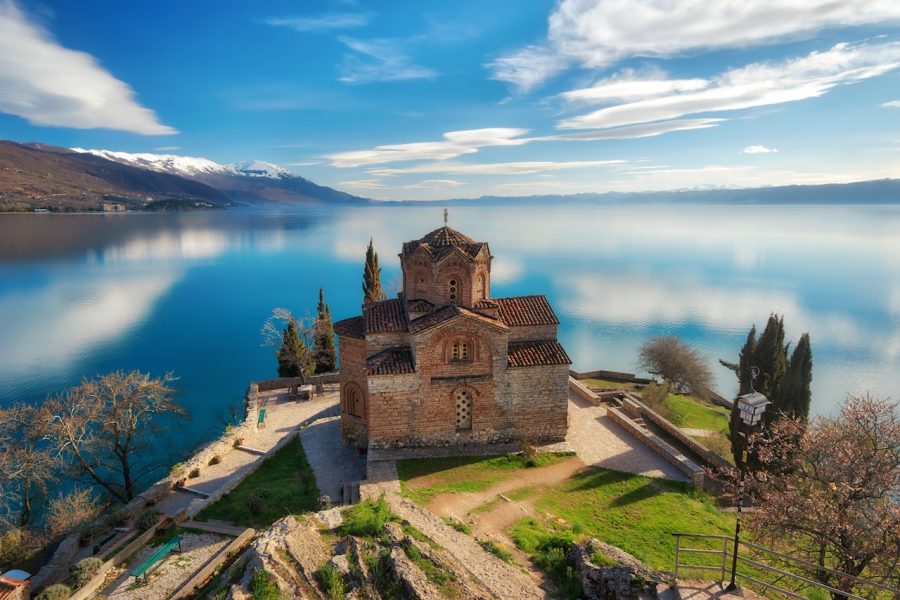 What makes this place a captivating site is that Ohrid is one of only 28 sites that are part of UNESCO's World Heritage that are Cultural as well as Natural sites.
Ohrid is interestingly referred to as the Jerusalem of the Balkans and once had 365 churches, one for each day of the year! Situated on the crystal clear emerald lake called Ohrid, this town also boasts several ancient monasteries.
Dhërmi, Albania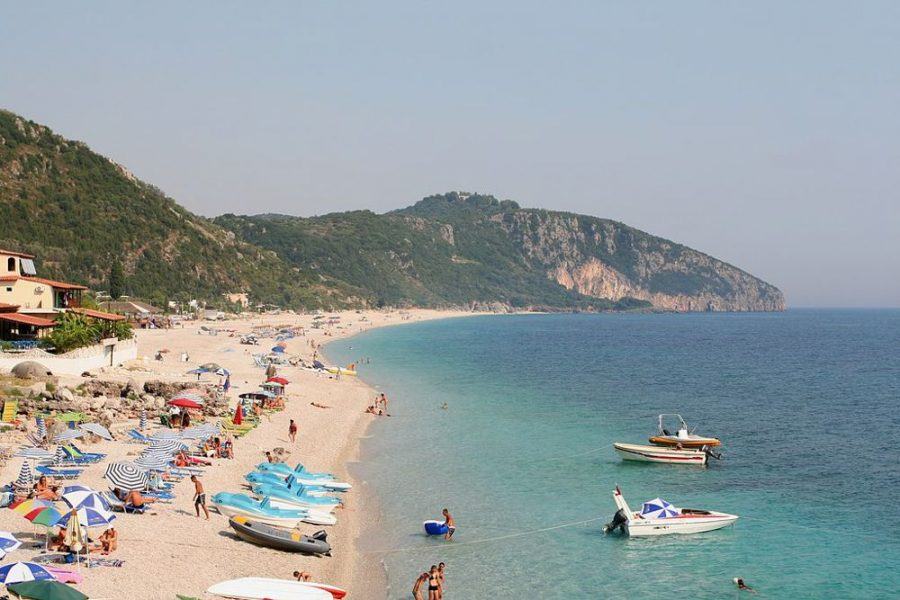 Dhermi is a relatively small, nondescript village with an amazing turquoise coastline and is built on a slope of the Ceraunian Mountains. You could stroll through the magnificent beaches or look upon one of the churches. Apart from the tranquility, this village now also offers some exciting nightclubs to keep you entertained.
Meteora, Greece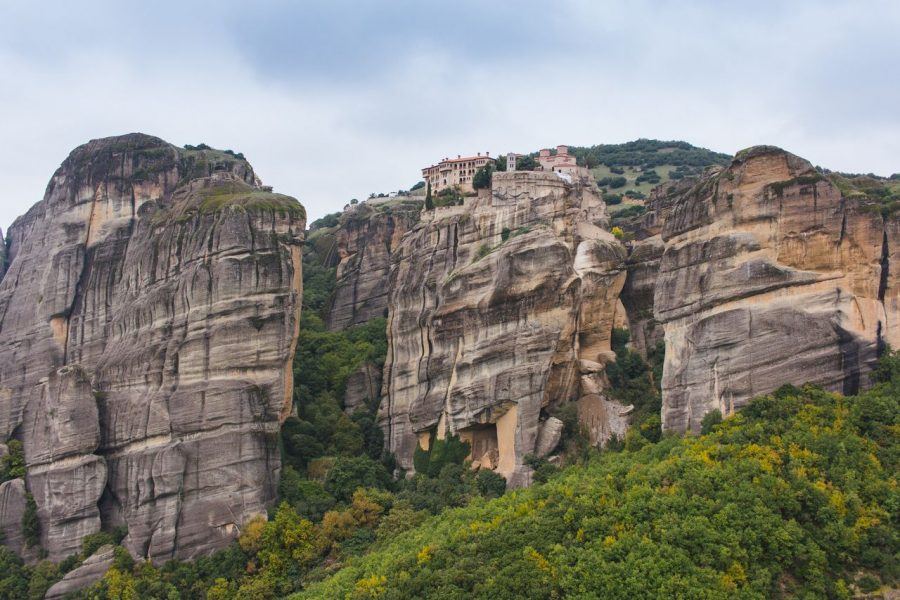 The name Metéora literally translates to "middle of the sky" or "in the heavens above." Huge monolithic pillars and rock formations abound here. Want to experience a slice of heaven in the Balkans? Meteora is your best bet.
One of the most visited sites around Greece is the six monasteries that are built on natural conglomerate pillars, at the northwestern edge of the Plain of Thessaly near the Pineios River and the Pindus Mountains. The view of the mountains from these monasteries certainly makes it a must-see destination.
This list just mentions only a few of the best places to stay and explore in the Balkans. The Balkans offer any tourist an amazingly wide variety of choices to pick from. If you are planning your next holiday, do consider the Balkans, and you will realize that it is indeed one of the most diverse parts of the world.
To discover our favorite Balkans hotels, check out our post here!
So tell us, where are you going to go first in the Balkans?