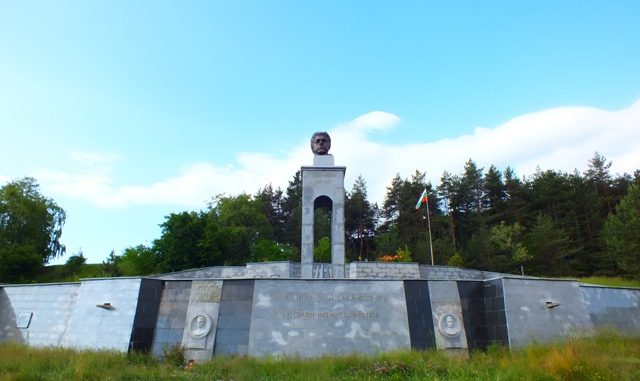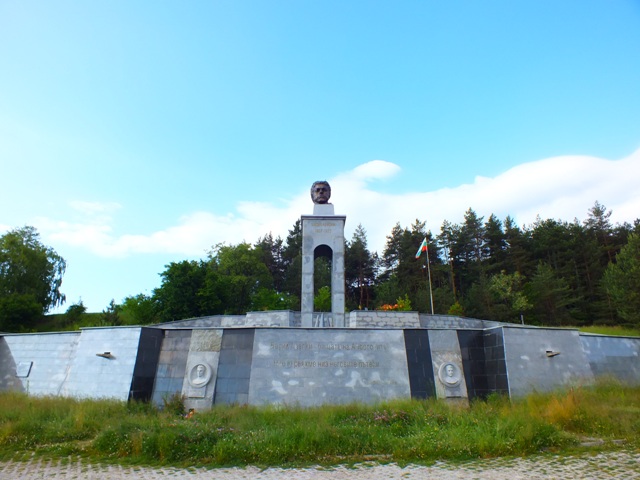 While travelling by car from Sofia to Kazanlak, we stopped to admire this wonderful monument for Vasil Levski. It's located on the main road close to the village of Bunovo.
As you may already know, Vasil Levski is a Bulgarian national hero and along with Hristo Botev, he led the Bulgarian revolution during the Ottoman Empire. You can read more about Vasil Levski and why he is a national hero in this article. There are so many statues and monuments of Vasil Levski throughout Bulgaria, and rightly so, he's a man that should be remembered often. There's a plaque on this monument which reads "I had no desire to be Turkish nor any other slave". Vasil Levski was, and always will be, a proud Bulgarian who believed in Bulgaria.
This particular monument is a nice place to stop if you're travelling to central Bulgaria. The scenery is beautiful, it's very peaceful and you may even find a very friendly stray dog waiting for you to feed him when you arrive. He did get a little excited when we got out of the car but he was very sweet and was happy when we gave him some dog biscuits. (Something that I always have in the car, despite the fact that I don't have a dog 🙂 ) I was just sorry that I couldn't take him with us but I suppose it's his job to guard the monument, so he's doing a good thing for his country too.