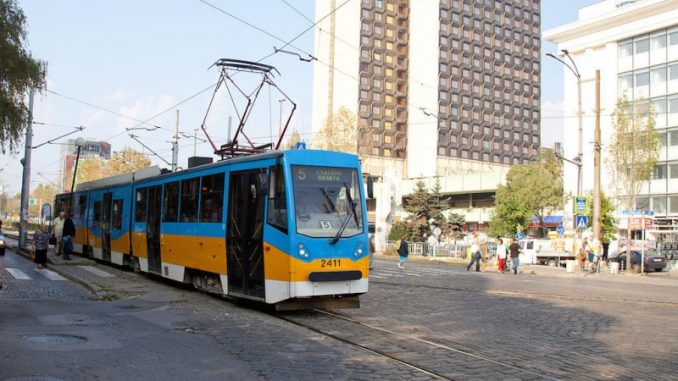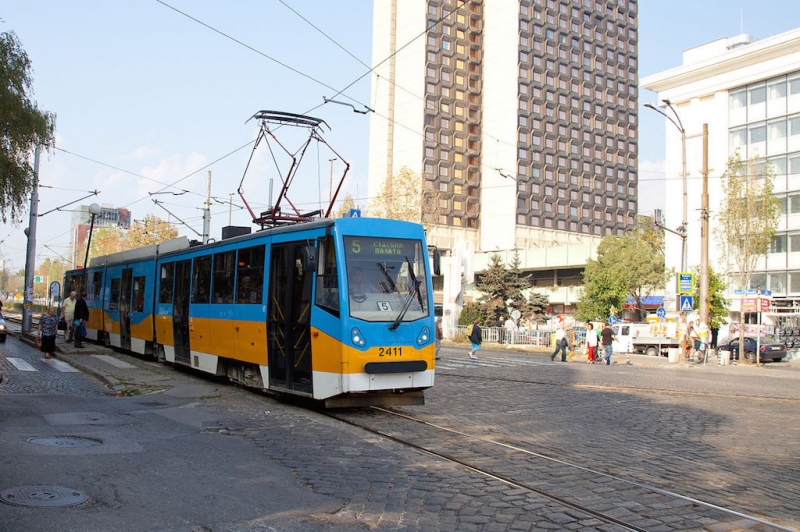 Over the past months I've had the pleasure of using the public transport in Sofia a lot more often. It's very reliable, sometimes it's faster than driving and it's cheap, with a monthly card costing around just 50 leva.
One of my favourite public transport options here is the infamous, tram number 5. I say infamous because whenever I talk to my Bulgarian friends, they say 'Oh yes, tram number 5' like it's some kind of legend! I was never sure why until I started taking the tram daily at around 8am … and then I understood!
You see tram 5, or трамвай пет, is one of the most popular trams in Sofia, it runs a loop from Knyazhevo (at the foot of Vitosha Mountain) right along Tsar Boris to the Court in the centre (Sadebna Palata). The tram is used by everyone, commuters, pensioners and school children. At 8am it's packed solid and getting on and buying a ticket can be quite a challenge in itself!
Some of the things that you need to get used to if you're using a busy tram in Sofia for the first time are:
If you find yourself standing near the driver, people will start passing 'levche' down the tram and asking you to buy their tickets. I quickly learned 'mozhe li bilet'!
If you're standing next to a ticket punching machine, you will be passed these tickets and asked to punch them.
If you're standing next to a card reading machine, you will be passed peoples wallets so you can scan their card.
If you're lucky enough to get a seat and someone old gets on, you should of course stand and offer your seat to them.
If you're sitting and a mother with a child gets on, you should also offer your seat – this seems to apply even if the child is around 12 years old, however when the 12 year old is travelling alone, there's no need to stand for them!
If an argument breaks out, which often happens when it's busy and people are pushing and shoving, you will be encouraged to get involved! I've actually had a lady tapping my arm to ask my opinion on an argument! I tend to reply with 'Sorry, I don't understand' which usually gets me out of any trouble there!
If you do feel like chatting, it seems to be okay to start a conversation with pretty much anyone on the tram, I've witnessed some great friendships begin just from a casual 'Good morning' or 'Bless you'!
I honestly believe that using tram number 5 daily for a few months has given me a greater insight into Bulgarian culture. It's been absolutely fantastic to observe the daily routines of the hundreds of people using the tram each week, many of them I now recognise and even say Dobro Utro to myself!
If you need more info about using the public transport in Sofia you can check either Sofiatraffic.bg or bg.easyway.info.