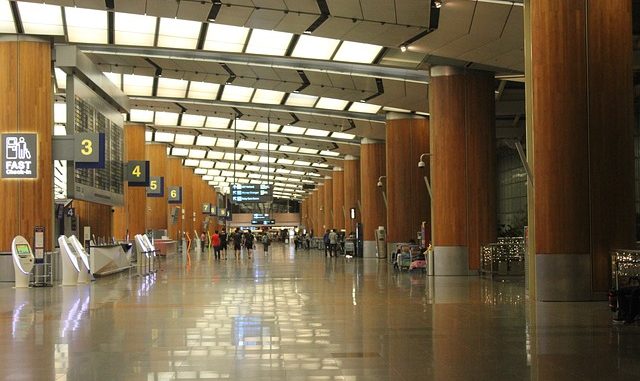 Moving from Bulgaria to Singapore
Singapore is at the top of the list of countries that most people visit for vacation or business. The high security, low level of corruption, and law maintenance make it one of the safest and best places to live.
While visiting Singapore, foreigners should observe the rules. Failure to observe legislation may attract hefty fines or imprisonment. Some of the things for which one may be severely punished include smoking in public areas, including on the train or bus. Throwing cigarette ends as you drive as well as chewing gum in public places can incur fines.
Visa and travel documents required for Bulgarians visiting Singapore
When it comes to visa and travelling document requirements, Bulgarians can travel to Singapore with an international passport with a validity of not less than 6 months on the date of arrival in Singapore. Bulgarian nationals will not need a visa to enter Singapore for a stay of up to 90 days. According to the Singapore visa policy, holders of passports from European Union countries—of which Bulgaria is a member—are allowed to be in Singapore for up to 90 days without a visa. Also, Bulgarians are not required to get specific vaccines while touring Singapore. Should you be planning to stay for more than 90 days, you need to get the relevant Singapore visa, for which you can engage the services of a reliable agent.
Entry passes and residency
Visitors to Singapore, irrespective of whether they are from visa or non-visa requiring countries, have to be given visit passes. The visitors can apply for visit passes online or through email depending on the purpose of their visit and stay in Singapore.
Working in Singapore
Bulgarians who want to work in Singapore can join the many expats moving to the city-state, which has a high quality of life and is comfortable for foreigners. There are several types of work that Bulgarians can do there, from professional to service jobs. However, Singaporean authorities use a strict quota system to determine the number of foreigners who can work there.
Eligibility for employment passes
Singapore's government has several work permits that are referred to as Employment Passes and that are classified based on salaries in addition to occupations. The Ministry of Manpower under which work permit issuance falls provides an online tool that applicants can use for self-assessment to find out what kind of work permit they qualify for.
Bulgarians, as well as other countries' nationals, who have already secured jobs in Singapore, and who are highly skilled professionals, can fall in any of the following Employment Pass groups in Singapore:
P1- This is for those whose monthly salary is above 8000 SGD and who have recognized qualifications.
P2- This is for the people with earnings exceeding 4500 SGD and who possess recognized qualifications.
Q1- The eligibility of this pass can vary depending on the applicants' age. For young graduates from well-reputed institutions, their fixed monthly salary should be no less than 3600 SGD. Older applicants will be required to have adequate salaries depending on their work experience.
There are also other Employment Passes in Singapore, like S Pass, which is for mid-skilled workers. The recruiters are the ones who should apply the passes for their prospective employees, which explains why they are tied to specific jobs. However, holders of Employment Passes can apply for Personalized Employment Passes, which allow them to stay for up to six months, in case their employment period has expired and they wish to extend their stay as they search for a new job. For entrepreneurs who intend to set up and run a business in Singapore, they should apply for EntrePass.