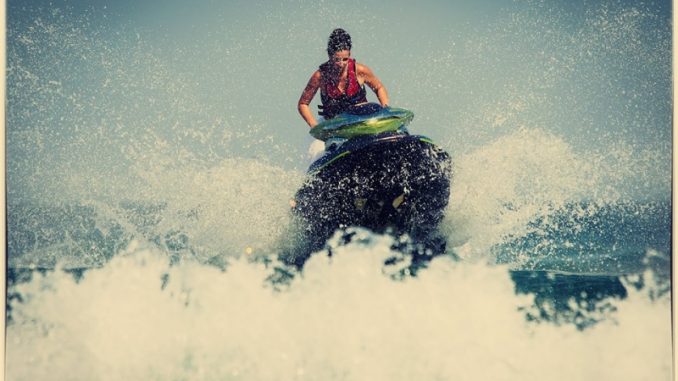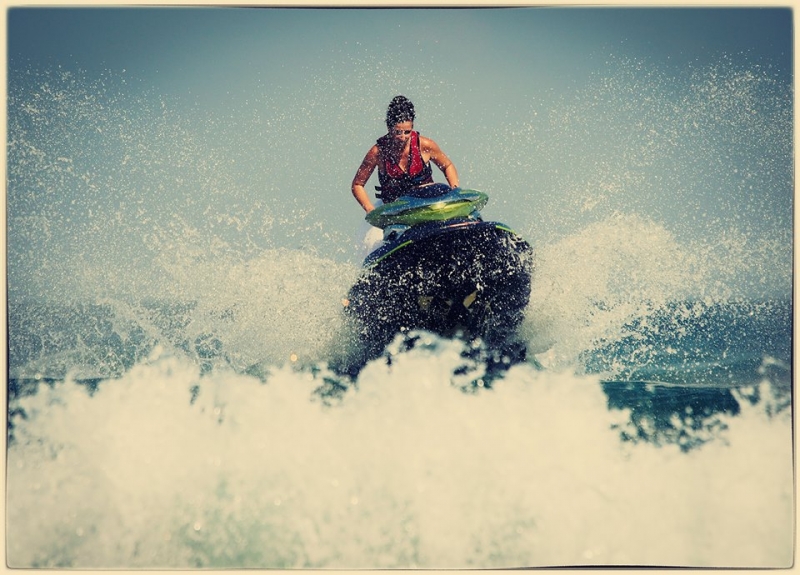 At first it might look either scary or not-so-fascinating. But if you have enough doses of adrenaline in your blood and want to shake it out a bit, this is definitely one of the most effective ways to do so. Whether you are a beginner or an advanced professional rider doesn't really matter. You can rent a jet-ski in Bulgaria either along with an instructor (who would eventually let you ride at a certain moment) or, on your own.
Prices will vary, but in the general case it will cost you around €30 for 10 minutes and approximately €55 for half an hour. And trust me – if you haven't been on a jet-ski before, don't rent it for more than 10 minutes (especially in cases of having waves in the sea) – your hands, wrists and legs will hurt like hell after that. In addition, it is somehow a Balkan mentality to strive for the biggest and most powerful machine, but if you are a beginner, it would be a good idea to choose something with fewer horses under the hood, unless you want to try some extreme water pirouettes.
Don't forget about the safety measures as well. Always wear a life jacket and never remove the starting key from your wrist (as if you fall, the jet-ski had better stop). Even if you are an experienced rider, you will be provided detailed instructions both verbally and in hard copy for reading, along with a declaration to be signed stating that you agree to follow the instructions and are aware of them. And then…the adventure begins…
The first ride, the first jump on a wave, the first accelerated speed, the first turn… These are all memorable experiences that I could hardly forget. Well, the first fall as well 🙂 I was 15 when I started riding and three years later I was already racing. And yes, as I have been the only crazy girl, I was racing against men only. The first fall gave me 6 broken ribs, but it didn't make me give up, it simply made me more confident that I can become better and better until I become the best according to my own criteria.
The National jet-ski championship in 2009 was another challenge. Right before the race we had to try the race one by one (for safety reasons). Of course, some people cannot be stopped to show off (especially when there are dozens of pretty girls watching from the beach). While I was riding, one of the other fellow racers simply jumped out of nowhere in front of me and I had to choose – either to crash the jet-skis or to make an extremely dangerous maneuver. Obviously, I chose the second option, flew over my jet-ski and fell on his. The result – 9 stitches, tons of advice from the ER doctors not to make them wet for 2 weeks, still racing right after, opened stitches (so they had to do them again), but in the end – second place out of 63 contestants! 🙂
At a certain point of time, adrenaline becomes a way of life or simply a desire to try something new. So, whether you want to simply look around at the nature from the sea, get an extreme experience or trash your wedding dress (see below), jet-ski is always a good option! But remember – safety first! 🙂