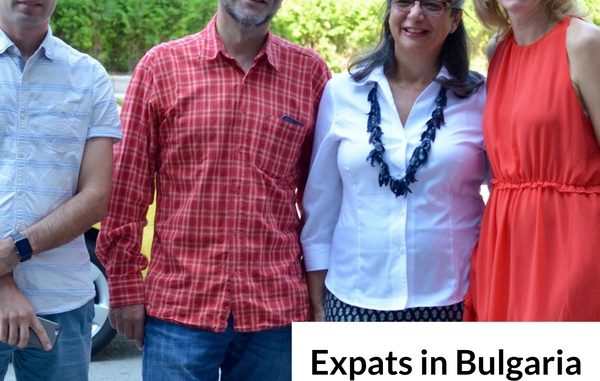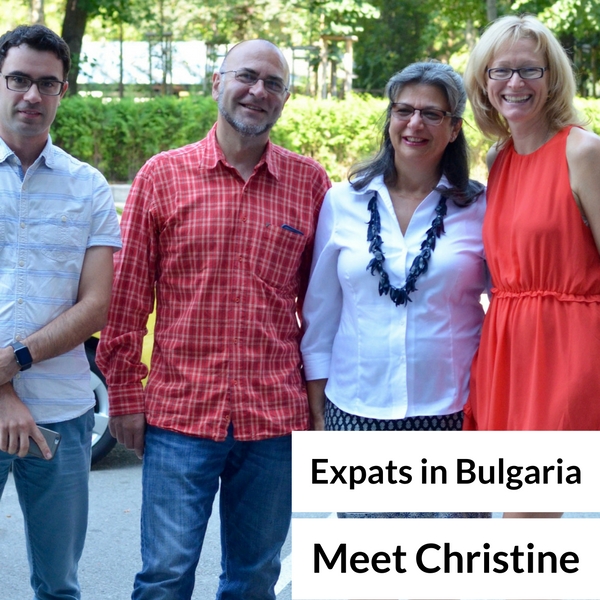 We asked Christine to tell us a little bit more about the exciting things she's working on and how she ended up in Bulgaria 23 years ago!
Why did you come to Bulgaria?
I first came on a summer Bulgarian-language seminar when I was still a student. I was studying Russian and German and I had just spent a cold year in Hamburg, and thought a nice hot summer free of charge in Bulgarian was just what I needed. After I graduated I decided to come back again for a year and see what would happen – I felt suffocated by the idea of getting a 'proper' job in London. It was an exciting time to be here, a few years after the fall of Communism.
How long have you been living in Sofia and do you speak Bulgarian?
23 years and yes, I do, for the reasons mentioned above.
When did you start the Insider's Guide to Sofia?
2003. My husband and I had previously published another English-language guide, which we sold in 2000, and I had also been publishing The Sofia Echo newspaper since 1997. I suggested to Paromita (Sanatani), my current partner, that we start a new guide, better than the old one, and that's what we did! We got the In Your Pocket franchise in 2011 and started doing Sofia and Plovdiv In Your Pocket guides as well. 
What gave you the idea to launch Sofia Restaurant Week and can you tell us a little bit more about it?
It's a week-long festival when 25 restaurants offer a choice of two 3-course set menus for 25 leva each. It's not a cheap price in Bulgaria, but it's good value for money and for many of the restaurants it is way below the normal 'a la carte' price for the same dishes. The idea is that people can check out restaurants they may not have heard of or wouldn't normally go to for one reason or another at a fixed price and discover their new favourite that way. I personally have not been to several of the restaurants and am looking forward to trying them out. In fact I hadn't even heard of some of them before we started work on the project – we gathered suggestions from expats and locals that visit a lot of restaurants and chose them on the basis of meeting various criteria, only one of which was the food.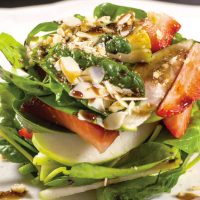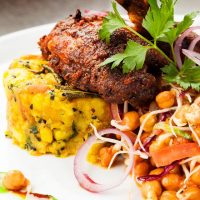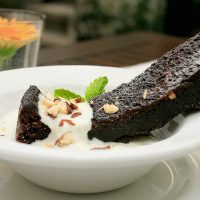 We have chosen a wide range of cuisines and locations and people seem to be really excited about it. In fact we've been totally overwhelmed by the response. We booked in over 1000 people in the first 3 days of the reservation system! We had thought it would appeal more to foreigners and expats so we've been really surprised to find that Bulgarians are so enthusiastic about it, especially young professionals. And we can see a lot of people have booked 3 or 4 restaurants for the week.
I can't remember how or why I came across the idea but I immediately thought 'Yes, this is for us!'. Sofia's a great place to live – as you know – but doesn't have much of a reputation internationally apart from as a cheap destination. We want to help change that. Obviously that's going to take time but if we can help position Sofia as a destination for culinary tourism then that is good for everyone. It's been hard work but we are the right people to do it as we already work with a lot of restaurants, as do our partners in the project – Zavedenia.com – the largest Bulgarian-language online guide to restaurants. They have a lot of technical expertise and have created a great site and App for SRW. 
What do you love the most about living in Sofia?
My friends and the weather. I know so many great people and I love walking around the centre of Sofia and bumping into people I know. The city centre is a great place to live, despite what many people think. There are a lot of parks and you can get everywhere on foot.
Is there anything you don't like about life in Sofia?
Unsmiling strangers, drivers who don't stop on the zebra crossing, the fact that people will put up with their rights being violated and their privacy invaded but they won't do anything about it.
Do you have a favourite place in Bulgaria that you like to escape to?
Somewhere in the mountains, but not anywhere in particular. I'm as happy on Vitosha mountain as in some far-flung destination.