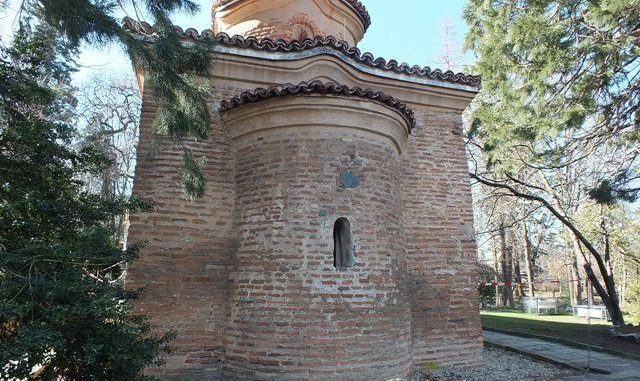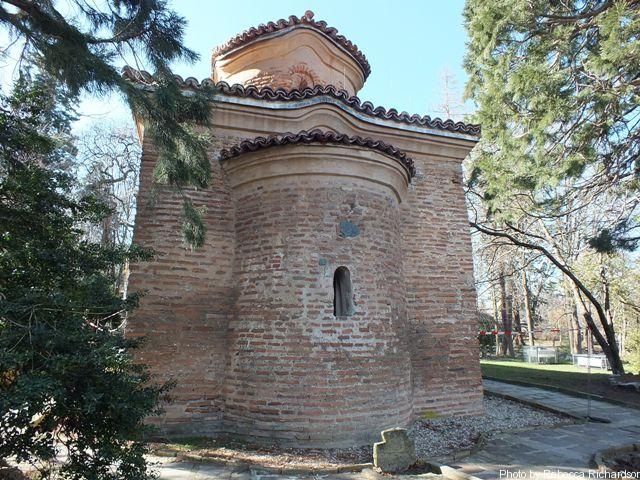 Bulgaria has nine UNESCO World Heritage Sites and I am very fortunate to have one of them almost on my doorstep. Boyana Church in Sofia was built in the 10th Century with a second building added in the 13th Century and a third at the beginning of the 19th Century.
What makes Boyana Church so special are the Frescoes (art painted on wet or moist plaster) that are found in the second part of the church. These Frescoes were painted in 1259 and are one of the most important collections of medieval art in the world.
The church is surrounded by a small park with gates, protecting it from the busy streets outside. When you enter the gates you will see the church at the far end. As you walk along the path, look out for the little booth on the right hand side where you will need to buy your tickets. The entrance fee for Boyana Church is 10 leva (5 Euro) per person, except on a Monday after 3pm, when it's free. We didn't know this but just so happened to arrive at 2.45pm on a Monday so we were quite lucky as we were told we didn't need a ticket! You can only go into the church in groups of up to 8 people as it's very small inside. Once inside you are given 10 minutes to admire the incredible artwork before you are asked to leave. The guides speak English and will provide you with an informative lecture at an additional cost of 10 leva per group. It's important that you do not take any photographs inside the church and also that you are very careful not to touch any of the walls. The art is very delicate and you will see where some of it has already, sadly, been lost forever and any mistake could damage it further. When you go inside the second part of the church just be sure to look up, it's quite breathtaking.
All in all your visit to Boyana Church will not be more than half an hour but you should visit it while you are in Sofia as it's a real honour to see such beautiful art that is more than 800 years old. This is another outstanding example of Bulgarian history.
You can get to Boyana Church by car, taxi or bus 64.
1-3 Boyansko Ezero St.
Sofia 1616
We also recommend taking a tour which combines a trip to Boyana Church and Rila Monastery. You can read the full details of the trip below and reserve your seat online.



UNESCO Heritage – Rila Monastery and Boyana Church (from €20pp)

€5.00 Add to cart