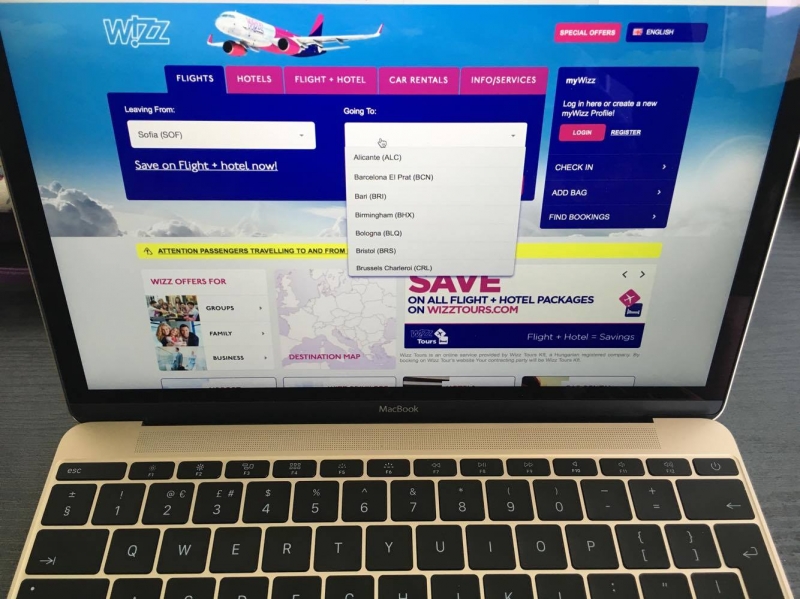 One of my favourite things to do when I have some holidays (and a bit of spare cash!) is book cheap flights with low cost airlines. I love exploring new places and choosing where I'd like to go next. When I first moved to Sofia I thought that I would travel to more of the surrounding countries by car, however I'm pleased to say that there are so many cheap flights available from Sofia that I've actually been a little bit spoilt for choice when it comes to travel!
In the last year I've taken so many Wizz Air flights – I actually wish they had an airmiles programme as I'm sure I would have racked up enough for at least one free flight by now! I always use Wizz Air to fly from Sofia to London Luton. The airports are both conveniently located for me, and now Wizz Air have 3 flights per day I can always find a time that's suitable for each direction.
In addition to London Luton I've also taken flights from Sofia with Wizz Air to Dubai, Milan Bergamo, Rome, Madrid and Lanarca. I've even flown from Debrecen to London Luton and back to Sofia and from Sofia to London Luton and on to Warsaw, as it was cheaper and faster than driving! There are currently so many great destinations that you can reach from Sofia. I usually pay no more than 100 EUR return for any of the flights I book, and when there's a special offer, this can be even less!
I'm working my way through the list of destinations, with places such as Budapest, Naples, Malta and Malmo currently on my wish list! I'm a discount club member too of course so I'm eagerly waiting to receive the next email offering some great promotions!
p.s. This post isn't sponsored by Wizz Air – but if they'd like to give me something in return for being one of their best ambassadors, I wouldn't say no 😉